From May to June, MCDEX conducted a campaign that recommend MCDEX to your friends and Get $MCB reward. 
What's not qualified the reward
You need to state one sentence to recommend MCDEX to your friends.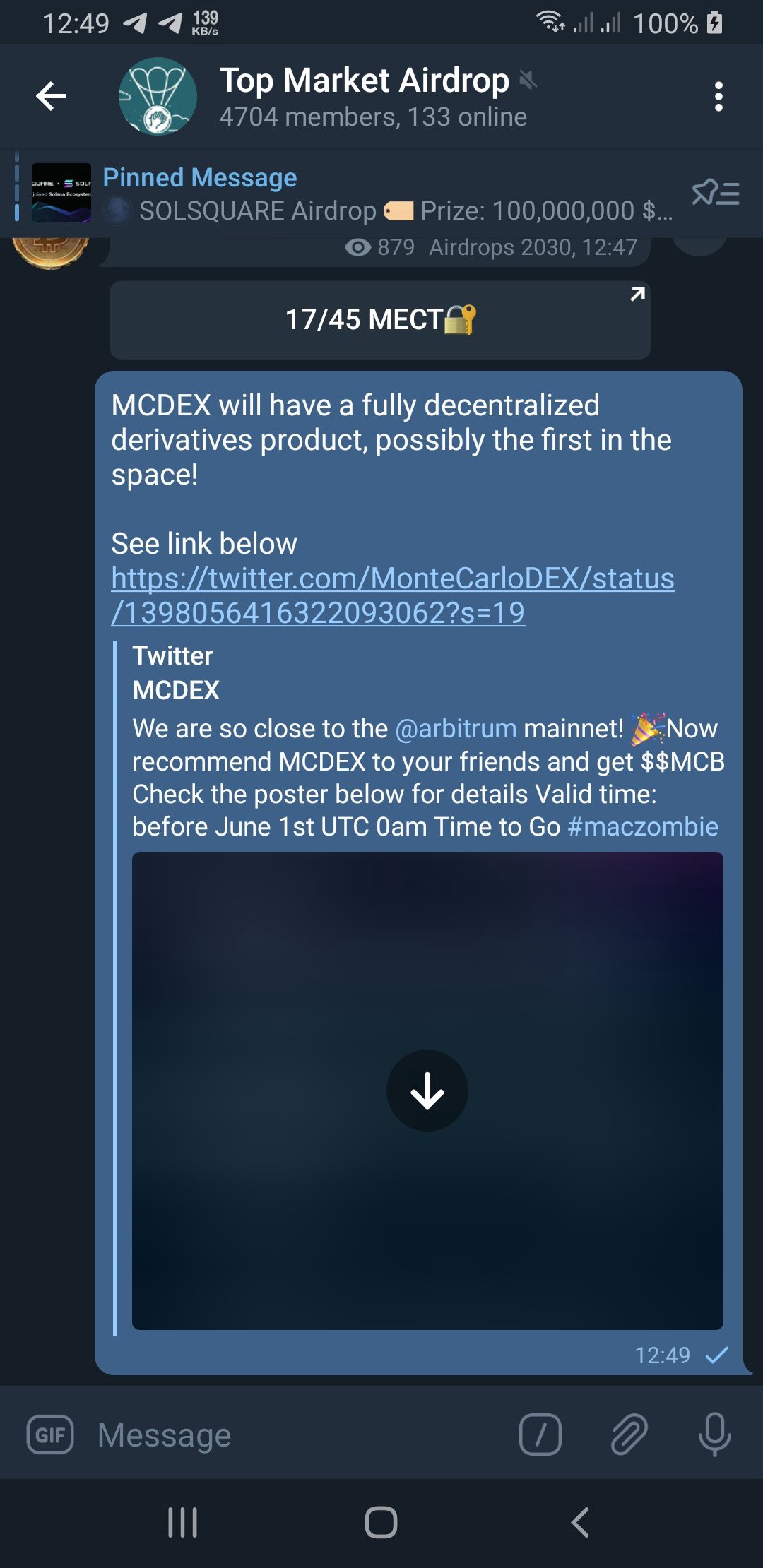 As the screenshot above, the one-sentence recommendation is qualified for the reward. They've noticed that many people just shared the tweet without stating any sentences of MCDEX, those are not qualified for the reward unfortunately.
Reward list
They are currently working on the reward list.
When distributed?
They will distribute the reward when Arbitrum is open to public.( Now it's on the private mainnet stage.) They don't have a specific date yet, but will share with the community once they know.
What is MCDEX?
Mai Protocol V3 designed by MCDEX is an AMM-based decentralized perpetual swap protocol. Perpetual swap is one of the most popular derivatives that have no expiration date, supports margin trading, and have its price soft pegged to index price. They have designed an AMM especially for perpetual trading and it is able to reach 1000x Uniswap's constant product formula capital efficiency. Furthermore, anyone can create their own perpetual market with the price feed of the underlying asset and choose any ERC20 as collateral. Especially, certain real-world markets are encouraged and will potentially be incentivized on MCDEX V3.
📰 INFO:
https://mcdex.medium.com/recommend-and-reward-campaign-update-4a03376b38c7