Glitch x KamPay Collaboration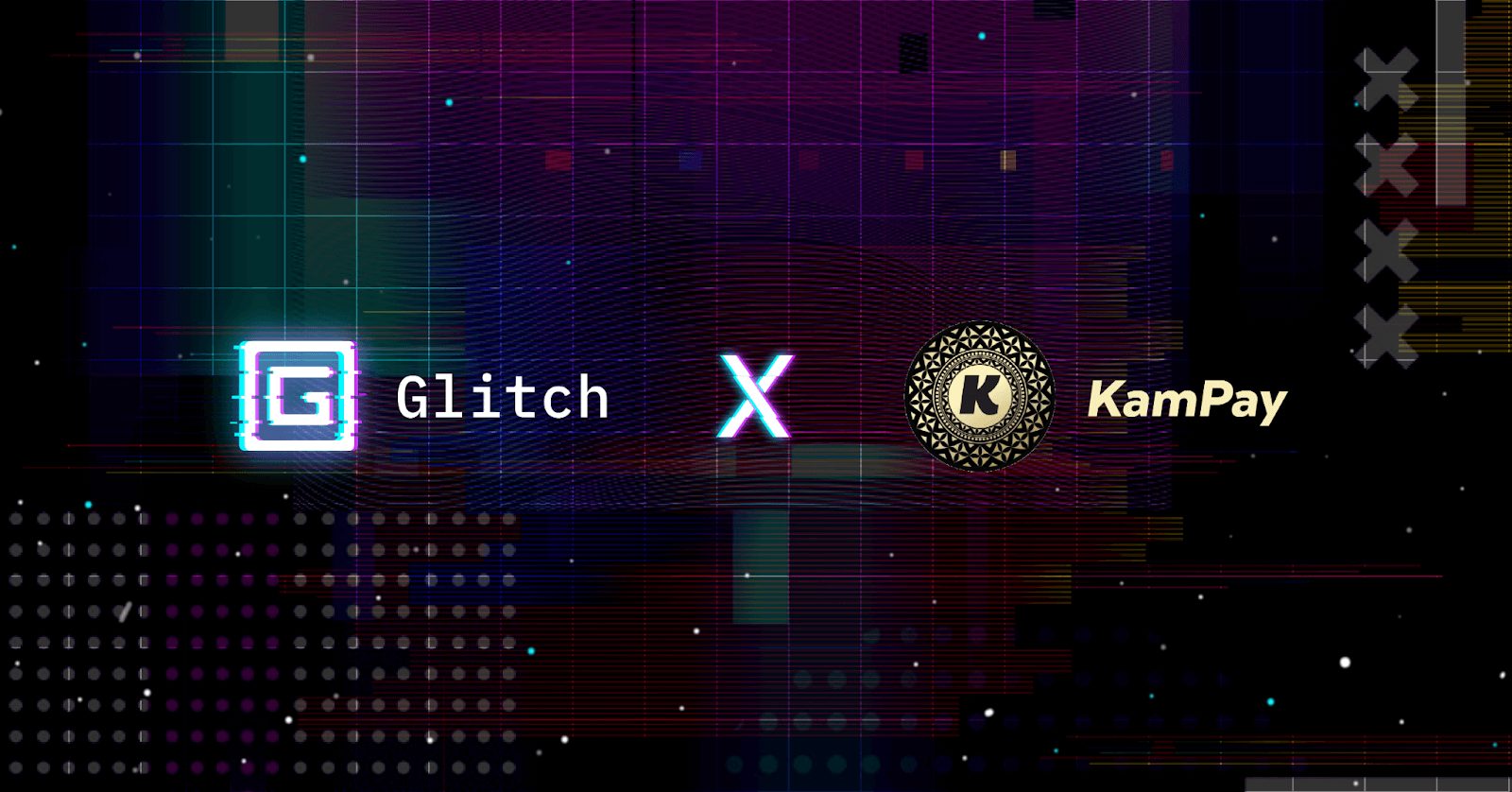 Glitch & KamPay announced collaboration to create a bridge to the GLITCH network, will list KamPay tokens on the GEX, and ultimately benefit from KamPay's reach to expand Glitch's userbase throughout various markets in Africa.
As a new, hybrid-style L1 blockchain, GLITCH comes with a bunch of unique characteristics. But they also don't lose sight of the fact that from an average users' perspective, the most important thing is the application layer. And with this in mind, they've recently launched a grants program to ensure cool and useful stuff gets built on GLITCH. At the same time, they're always looking for external partners with interesting use cases or dApps that they can bring into the fold.
In this sense, KamPay fits the bill. KamPay consists of the lightweight KamPay Wallet and KamPay, a mobile application and web client for remittance. Along with these pieces, their system will be supported by the (BEP20) KamPay token that runs on Binance's low-cost smart chain — ideal for economically disadvantaged users.
The wallet is an easy-to-use, mobile-friendly digital tool for daily transactions. To start, the wallet will serve as a holder for KamPay tokens and as a portal for users to participate in state-sponsored lotteries. The lotteries are a key to KamPay's growth strategy, as they tap into an already popular use case, thereby supercharging their user acquisition.
Over the past year, there has been a substantial increase in P2P cryptocurrency transactions and trading across Africa and collaboration will assist them to target more worldwide communities and increase long-term liquidity.
What is KamPay?
KamPay is an African blockchain initiative focused on lottery and gaming use cases with the goal of building a unified mobile ecosystem for over one billion people. By integrating existing infrastructure and licensing with a standardized currency for gaming and payments, Kamari will instantly offer a better experience to users all across Africa.
What is Glitch?
GLITCH is a blockchain-agnostic super protocol explicitly designed for trustless money markets and decentralized financial applications (dApps). Glitch solves the expensive fee structure of other blockchain platforms while simultaneously rewarding all ecosystem participants and guaranteeing low network fees. Glitch plans to incorporate token wrapping bridges, where dApps can run more efficiently, all in service of Glitch's ultimate goal: to become a cornerstone of blockchain infrastructure.
📰 INFO:
https://medium.com/glitchfinance/glitch-announces-collaboration-plans-with-kampay-7ccd113a8306