Chainlink x Sonar Technical Integration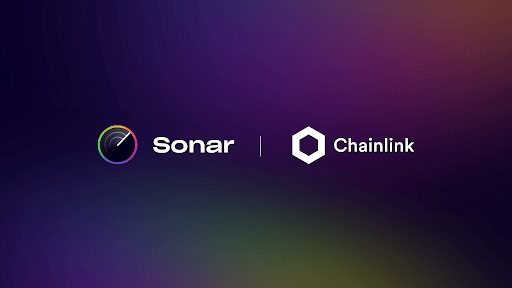 Sonar Platform has integrated Chainlink Price Feeds to get access to Real-Time Data.
By integrating the industry-leading decentralized oracle network, Sonar has access to high-quality, tamper-proof price feeds needed to help ensure the accuracy and integrity of data for users of our platform. As a result, users have stronger assurances that their trading strategies are well informed and based on premium data feeds aggregated from across centralized and decentralized exchanges.
Their initial integration involves the use of the following Chainlink Price Feeds: BTC-USD (BSC), BUSD-BNB (BSC), ETH-USD (BSC), BNB-USD (Ethereum), BTC-USD (Ethereum), COMP-USD (Ethereum), CRV-USD (Ethereum), ETH-USD (Ethereum), LINK-USD (Ethereum), and UNI-USD (Ethereum).
As the Sonar ecosystem evolves and expands, they will look to future collaborations with Chainlink to improve the tools available to users on the Sonar platform.
"Sonar intends to be the gold standard of intelligent data-aggregation and trading experience. Therefore, we needed nothing less than the gold standard of price feeds and oracle solutions, Chainlink." – Jacob Camilleri, Sonar CEO
About Chainlink
Chainlink is the industry standard oracle network for powering hybrid smart contracts. Chainlink Decentralized Oracle Networks provide developers with the largest collection of high-quality data sources and secure off-chain computations to expand the capabilities of smart contracts on any blockchain. Managed by a global, decentralized community, Chainlink currently secures billions of dollars in value for smart contracts across decentralized finance (DeFi), insurance, gaming, and other major industries.
About Sonar
Sonar is finally bringing all relevant data and crucial tools you need to DYOR under a single comprehensive solution.
📰 INFO
https://sonar-official.medium.com/chainlink-and-sonar-technical-collaboration-begins-with-chainlink-price-feeds-for-access-to-2f73f114a045