#PartySquad! fascinated to announce a significant changes that will improve their platform in the long run. They plan to start deploying these modifications in the coming weeks.
PARTY V2 is coming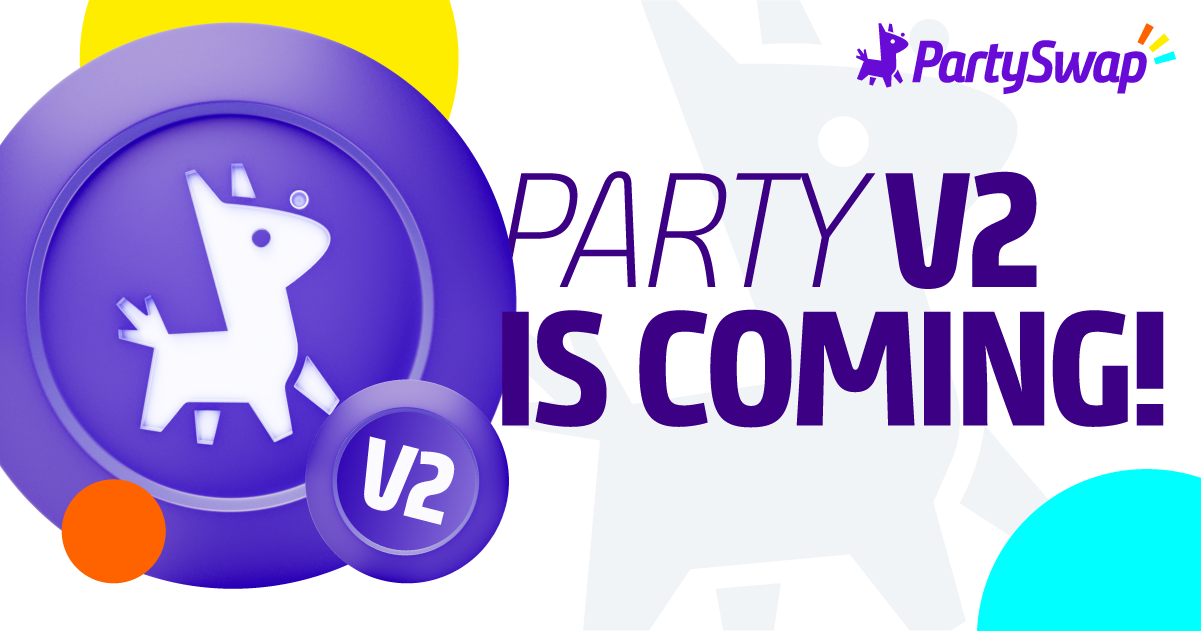 We know PartySwap isn't offering competitive rewards to their users. The current APRs and the total daily rewards distributed to liquidity providers are not competing against other similar platforms. This is a huge problem, and they plan to fix this.
To improve the daily rewards in the piñata farms, they need to make essential changes to their smart contracts. However, to modify the daily emission rate of $PARTY, a re-deployment is required. This is because their smart contract, "TreasuryVester," which determines the number of coins given daily to liquidity providers, is hard-coded. Also, this contract doesn't allow us to withdraw the reward tokens from it, so the only way to fix this is to create a new coin and modify the vesting parameters.
Here is a list of essential points that will happen during the transition process from PARTY V1 to PARTY V2:
PARTY (V1) will be swappable to PARTY (V2) through their platform: the users the currently hold $PARTY will be able to change their coins to the new token. This will be a 1:1 token swap and won't have any extra cost aside from the gas fees.
The piñata and jacuzzi rewards will be similar: to incentivize both apps, the rewards from the Piñata farms and the Jacuzzi single-sided pools will be very similar in order to maintain a balance against each other. A current issue on their platform is that it is more profitable to stake in their single-sided pool instead of providing liquidity, and this isn't helping their token swaps to properly function with higher amounts.
The piñata token pairs of the PARTY V2 version will be very similar with slight changes. More details will come out soon in a new article.
Jacuzzi V2 fundamentals will heavily change in the new version: the reward system and the withdrawal penalty will suffer important modifications.
All the PARTY V1 tokens locked in TrustSwap will remain valid: they will use the locked tokens from the current version and swap them to V2 through their platform once they are unlocked. There is no need to create new token lockup contracts.
Finally, we are still deciding what's going to be the name and image of the new $PARTY token. We are trying not to use "$PARTYV2," but we will refer to it that way for now until the release of the definitive announcement article.
They will release a 3D NFT collection based on their brand!
they are proud to announce a 3D NFT collection that will be released in the Avalanche blockchain. their plan is to offer something similar to Pudgy Penguins but with a better design and completely done in 3D. Considering that their brand and design are the strongest points of their platform, they decided to take a step further to take advantage of their skills!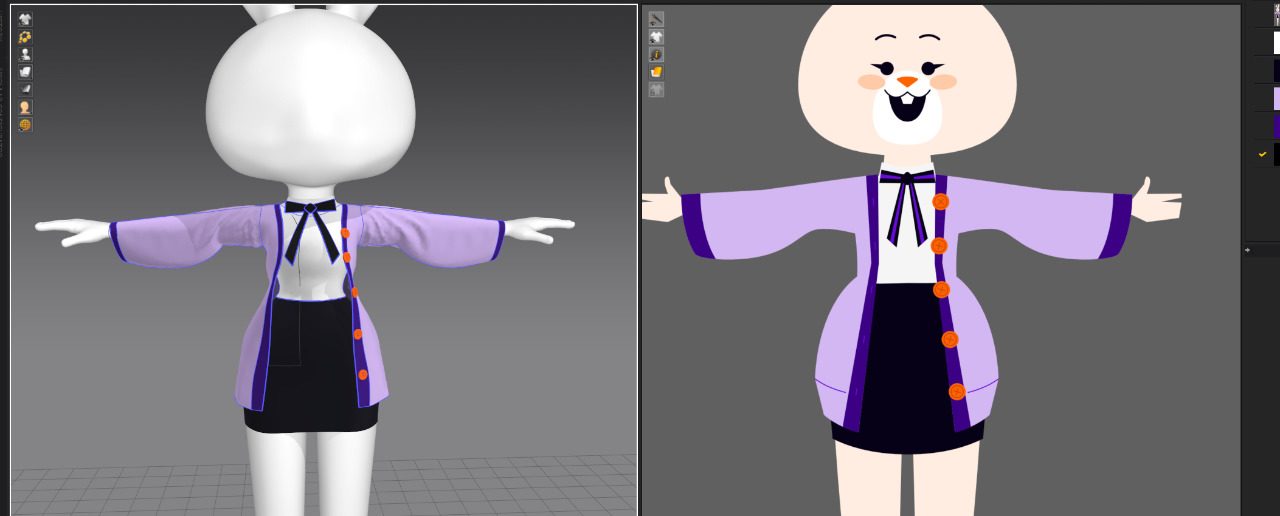 The release date for our NFT collection is currently scheduled for November or December of this year and a specific article dedicated only to this application will be released next month.
New airdrops
As many already know, they still have pending phase two of the delegator's airdrop. However, they now have decided to drop these tokens during the release date of the PARTY V2 rather than airdropping them now. Furthermore, they plan to do a new airdrop at their PARTY V2 release day, rewarding certain users that supported us during their start. More details will be published soon in the new PARTY V2 announcement article.
They are working on a new Litepaper
Finally, they are making a new Litepaper that will be released very soon. This new litepaper will cover every detail about the PARTY V2 token and its new fundamentals. In this case, they won't make a PDF file but instead, publish it on our Gitbook documentation.
They will make the final multiplier changes to their current Piñatas pairs
To currently incentivize $PARTY usage before the launch of version two, they will focus on increasing the $PARTY pairs multipliers in their current piñata pairs. This will hopefully improve the demand for $PARTY and they also help the token to have more liquidity, allowing users to properly execute bigger trades.
SOURCE:
https://partyswap.io/news/our-short-term-plans-to-improve/