Gamestarter an NFT-based crowdfunding platform and a cross-chain NFT marketplace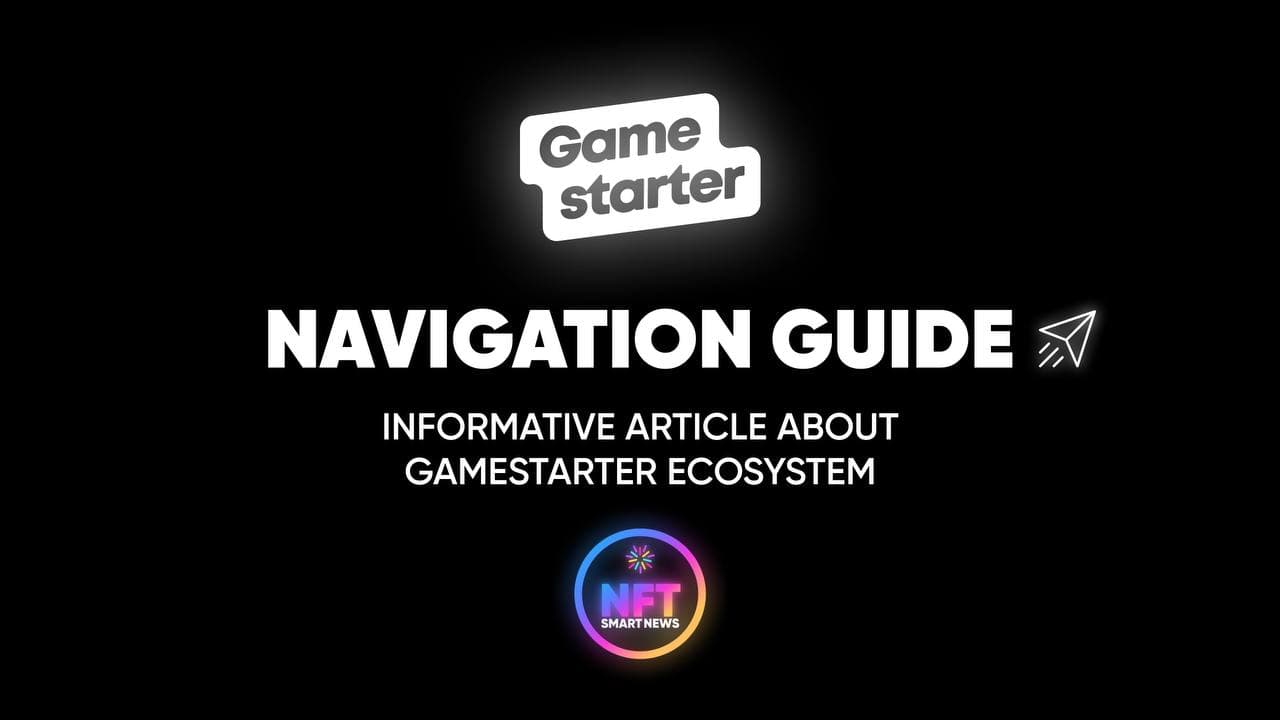 Introducing Gamestarter, an NFT-based crowdfunding platform and a cross-chain NFT marketplace that helps indie game developers to fundraise by pre-selling unique in-game assets in the form of NFTs. Similar to Kickstarter's proven business model, funding on Gamestarter is all-or-nothing. No one will be charged for a pledge towards a project unless it reaches its funding goal. Gamestarter add liquidity, player-ownership, and new funding resources to the largest entertainment industry in the world.
Gamestarter NFT marketplace provides a marketplace to trade digital assets from successfully launched games. Giving the NFTs owners as much agency as possible and the ability to sell and realize real-world value from their holdings is essential for the NFT ecosystem to thrive.
Gamestarter platform's NFT marketplace will be powered by the native token "GAME". $GAME Coin ($GAME) is an ERC20-compliant cryptographic token that can be traded on the Ethereum blockchain just like Ethereum and other ERC20 assets. $GAME is both a Gamestarter platform currency and an independent store of value for players and investors alike.
All platform transactions will be handled only through $GAME coin, whether it's in-game NFTs or marketplace purchases. However, an NFT that costs $100 will always cost $100; the amount of $GAME Coins required to complete the transaction on the blockchain will fluctuate according to the latest $GAME Coin market price.
Starting this month Gamestarter has integrated with Polygon to decrease NFT Minting and Trading fees, more on Gamestarter will be a part of the Polygon gaming studio as a platform, this will help the game projects that are listed on Gamestarter will also be integrated on Polygon, as Gamestarter will educate their indie game developers to make use of the Polygon chain for their upcoming projects.
Gamestarter Features:
Provide developers with advantageous funding opportunities. Developers will be able to fundraise while retaining full equity and IP.
Introduce new revenue streams for gamers and developers alike.
Establish a Rich Token-Based Economy. Powering referral bonuses, digital goods, rewards programs, and more.
Provide effective marketing tools by giving developers access and exposure to the Gamestarter community.
Gamestarter Solution For players and NFT collectors:
High standard screening: Only meticulously screened and expert-rated projects will be listed on Gamestarter ensuring the highest possible future asset value.
NFTs at all price points: Buyers will be able to buy-in at all price points, increasing NFT accessibility for the general public.
Earn money: Trade-in your GAME Coins for crypto or fiat.
Yield-generating potential: Game NFTs arguably have the most potential to become yield-generating assets out of all NFT types.
Bring your friends: Earn GAME Coins through our referral program.
Player earnings
One of Gamestarter's core user experience philosophies is to provide players diverse ways to easily and instantly earn GAME Coins.
Opportunities to earn GAME Coins include:
Referral of players
Participate in betas
Watch advertisements
Trade digital goods
Participate in our rewards program
Report bugs
Write reviews
Share content on social networks
Compete in contests
$GAME Coin Tokenomics
GAME Coin is used to power Gamestarter platform and fund game developers. GAME Coin tokens will be used to buy and sell NFT's during the crowdfunding stage and in the marketplace.

GameStarter Roadmap
April – September 2021
GAME Coin Token launch.
Gamestarter platform early access for indie game developers.
First NFT pre-orders. GAME Coin wallet.
October – December 2021 
Full-scale crowdfunding platform launch.
Payout tracking system. In order to prevent funding scams and platform misuse, all projects posted for funding will be reviewed and require KYC.
Automatic NFT release upon project delivery.
Gamestarter API – for direct GAME Coin economy integration in-game (Unity 3D and Unreal engine plugins).
— In-game wallet solution.
— Marketplace solution for Unity 3D and Unreal engine.
January – June 2021
Gamestarter marketplace launch (to trade and buy NFTs).
Auction system integration.
Direct GAME Coin token purchase on the Gamestarter platform.
Direct purchase of GAME Coin with FIAT currency.
July – December 2021 
Gamestarter mobile app for iOS and Android.
API for mobile games. Gamestarter API integrations for iOS and Android game development.
Introduction of additional NFT types: Music, Videos, Movies.
GameStarter specialises in crowdsourced game development. Whether you are a seasoned developer, a casual gamer or anywhere in between, you can help in creating and influencing your dream games.
Gamestarter Socials
Website | Twitter | Medium | Telegram | Telegram Announcement