CafeSwap Partners With JetSwap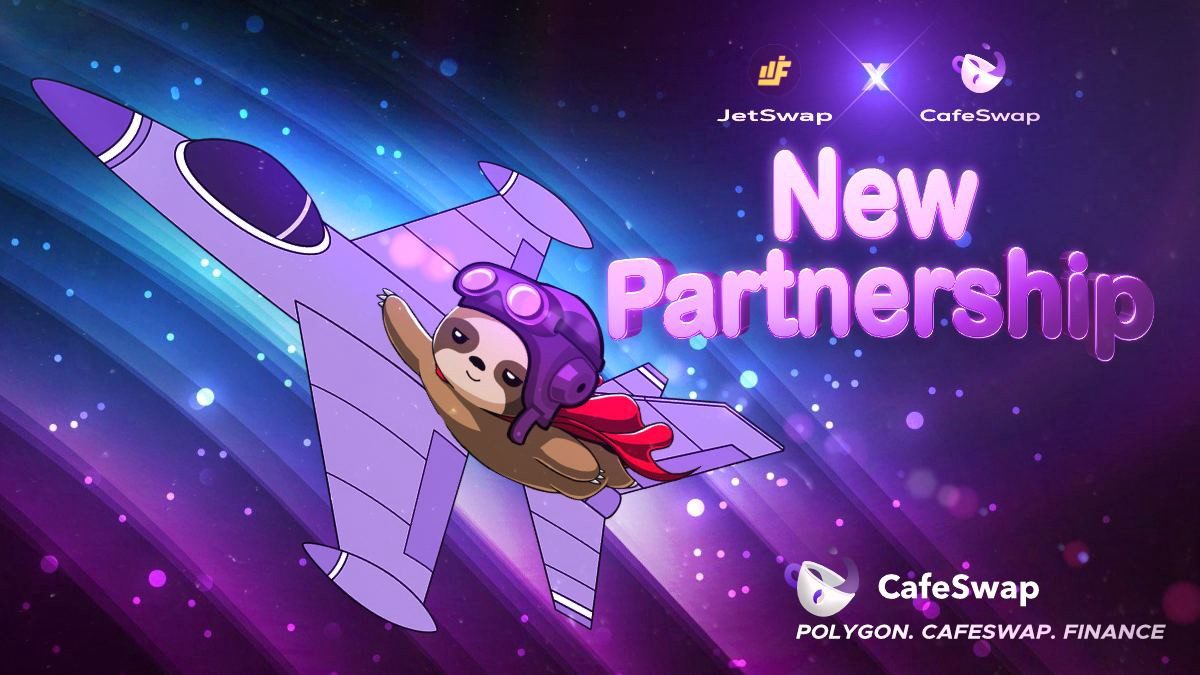 CafeSwap pleased to announce our partnership with JetSwap, a decentralized Automated Market Maker (AMM) on Binance Smart Chain, Fantom & Polygon.
JetSwap is Jetfuel.Finance's DEX AMM powered by WINGS as its liquidity incentive and governance token. Jefuel is a major player in the DeFi industry and has successfully rolled out yield farms, staking programs, a launchpad, auto compounding vaults, a lending and borrowing money market amongst other products. Their JetSwap boasts of the lowest swap fees on the Polygon network.
Single staking and LP staking pools will be available on both CafeSwap and JetSwap where liquidity providers can choose to stake pBREW and earn pWINGS in Single Staking pools or stake pWINGS-USDC LP and earn pBREW on CafeSwap. The pools will roll out a Total Reward of $10,000 and will run for a duration of 30 days starting at 5pm UTC October 13th.
On the JetSwap side, users can stake pFORCE and earn pBREW in the single staking pool or Stake pBREW-MATIC LP and earn pWINGS. The Reward Pool on this side will also roll out $10,000 for the same duration.
All of the pools will be exclusive to Polygon Network and will reward liquidity providers with high APRs proportional to their stake in the pools.
About Jetfuel Finance
Jetfuel Finance is a fair-launch deflationary yield farming ecosystem. It is an all in one defi protocol with products such as yield optimization at Jetfuel.Finance, credit/lending at Fortress, transactional tax/auto liquidity/passive yield token GFORCE, Automated Market Maker called Jetswap as well as a staking platform in an all-in-one DeFi ecosystem.
Source:
https://cafeswap.medium.com/cafeswap-partners-with-jetswap-19d276c87d7e