With the cross-chain launch of the Growth DeFi ecosystem on Avalanche imminent, They are excited to announce their conjuncture with none other than the leading DEX on Avalanche: Trader Joe!
They have been amazed of the progress made by the Trader Joe team over the past weeks and months, and they  are excited to be able to team up to help offer JOE and Avalanche users greater ways to earn with their assets!
Get MOR from your JOE!
JOE users will get first-hand access to the benefits of the MOR protocol, with Joe LP pairs and single assets (including xJOE) to be used as collateral so you can leverage your capital up to 3x on pairs like AVAX/USDC to largely increase your farming returns. LP token yield is supported via Joe farms, while single assets are able to appreciate by utilizing the recently-launched Banker Joe. On top of all this, LP holders will benefit additionally from the increased volume flow that MOR generates for the Trader Joe platform.
Available Collateral Assets for Launch on Avalanche: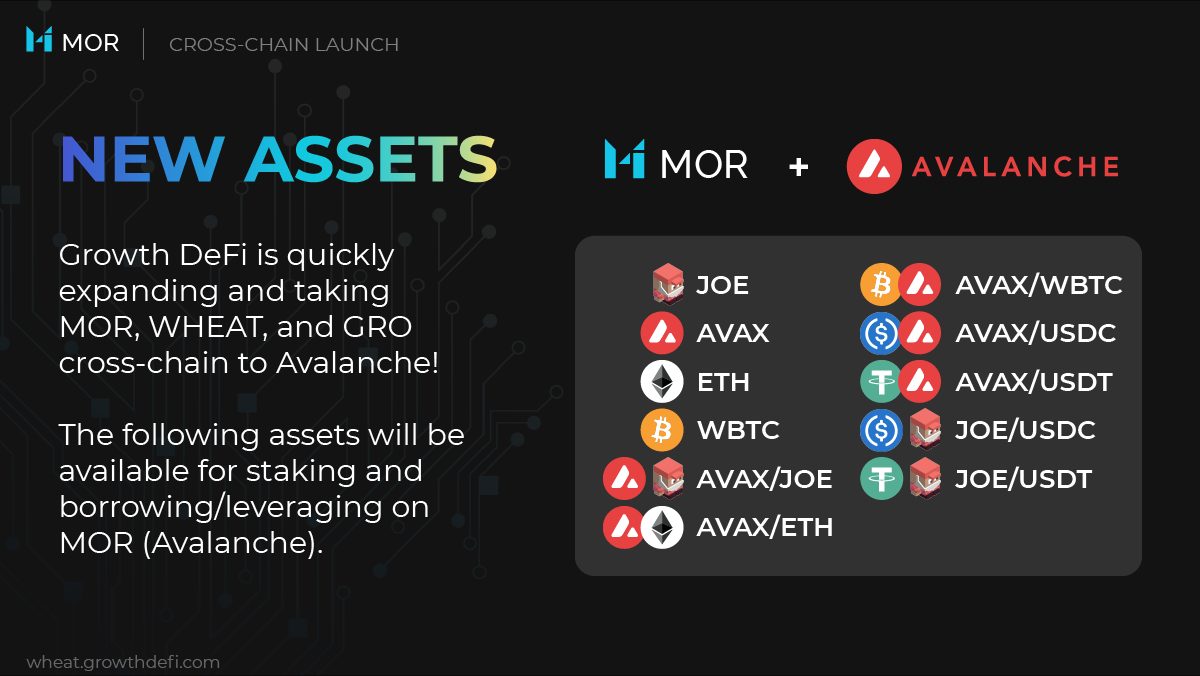 • JOE (xJOE)
• JOE/USDC
• JOE/USDT
• AVAX/JOE
• AVAX (Banker Joe)
• ETH (Banker Joe)
• WBTC (Banker Joe)
• AVAX/ETH
• AVAX/WBTC
• AVAX/USDC
• AVAX/USDT
Not only will Growth DeFi be a partner for Trader Joe, it will also be one of its biggest customers/users! MOR's Peg-Stability Module (PSM) funds (which are held in USDC.e) will be deposited into Banker Joe in order to earn yield and help facilitate MOR's unique self-repaying loan system!
Quiz Giveaway!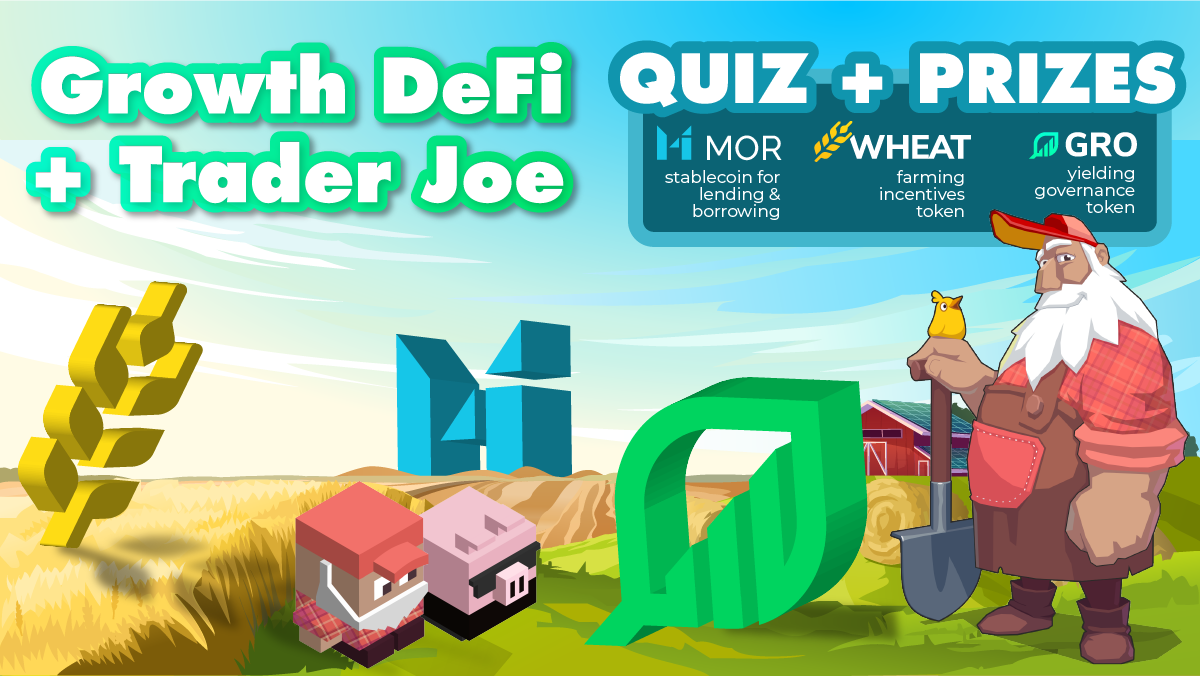 Growth DeFi has partnered with Trader Joe for a giveaway to commemorate Growth DeFi's launch on Avalanche.
To help kick off their partnership, they giving away $2000 in GRO to 5 lucky winners who can complete the short quiz below and answer all questions correctly!
Click Here and fill out the quiz form to be in the running!
Winners will be contacted via Telegram
when the competition closes at the end of October.
Summary
They are beyond excited about this collaboration, and the opportunities it brings for the Growth DeFi and Trader Joe ecosystems, along with the respective users of these platforms and the Avalanche network in general.
Check out MOR running on BSC, enabling users to earn while they borrow for maximum capital efficiency!
Visit Trader Joe for the best place to Trade, Farm, and Lend on Avalanche!
About Growth Defi
Cross-chain DeFi for leveraging yield opportunities to achieve maximum capital efficiency.
About Trader Joe
Trader Joe is a one-stop-shop decentralized trading platform native to the Avalanche blockchain. Trader Joe builds fast, securely and aims to serve the community at the frontier of DeFi. The long-term vision of the team is to make Trader Joe an R&D-focused platform for new DeFi primitives not yet seen on any blockchain.
SOURCE
https://growthdefi.medium.com/growth-defi-x-trader-joe-announcement-giveaway-fd784d9a923a