HolySharks, An NFT Metaverse on Binance Smart Chain!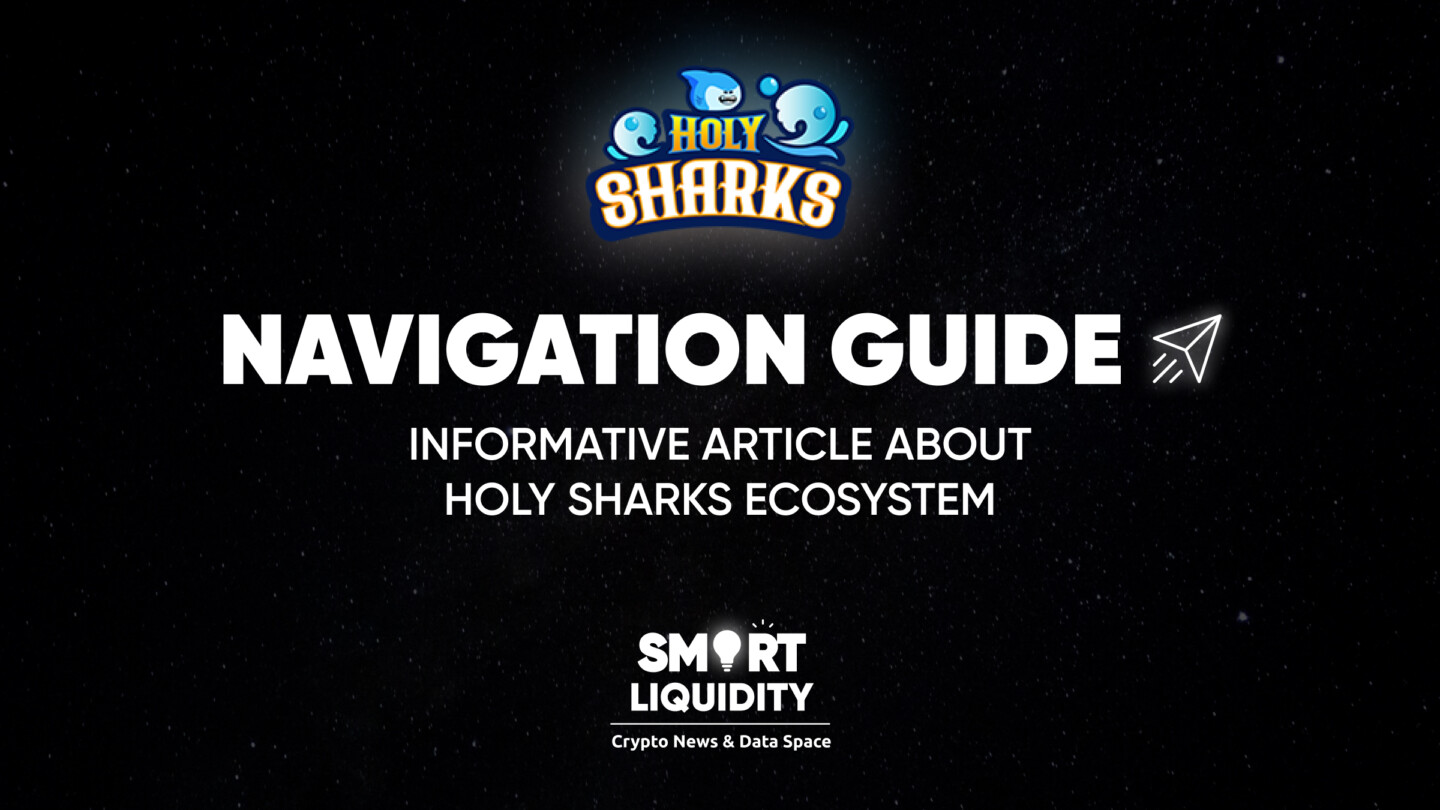 Introducing HolySharks, an art collection platform and NFT Marketplace on Binance Smart Chain.
HolySharks builds an Play To Earn (P2E) NFT game on Binance Smart Chain (BSC) that allows players to seek rewards and experience in the grand world of Holyworld. Holyshark was farmed by a team of multifunctional talents working at many leading companies in the software and creative fields.
HolySharks aims to bring an optimal level of Metaverse, where players are immersed in an ocean world and help the Ocean economy explode. They own items, generate passive income, and become a part of the game under sharks. In the world of Holyshark. users can create a really unique, cute characters, enjoy making friends, and play games such as growing crops, raising livestock on the farm, exploiting, playing simple games with friends, and building territories.
Becoming sharks citizens under the ocean universe, users gradually explore Holyworld by engaging in many economics activities in the game such as taking care of crops, pets, digging mins, lending, borrowing, trading item in the Marketplace, which helps to create the continuous flow of money in the ocean economy. Besides players enjoy the metaverse game through many recreational activities such as shopping, fishing, and decorating territories, etc. Sharks can also gather items and entry tournaments to win leaderboard reward.
HolyShark NFTs
Holyshark NFT is not only a collectible value, but it is also a character in the game with the same shape and parts as in NFT and through which players can participate in in-game activities to earn rewards. Each character in the Gameplay is entirely different, showing the uniqueness of NFTs throughout the Gameplay.
An NFT is a random combination of more than 14 parts with an altogether different rarity, each with many different variations creating an extraordinarily diverse and rich collection. Their goal is to personalize not only the collection of NFTs but also the characters in the game, thereby helping to increase the value of NFT by its intrinsic value.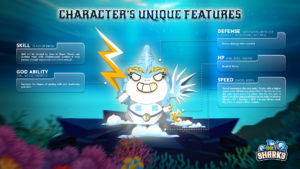 The rarity is also divided according to the total score of each part. Each part will have a certain number of power points, which will be inversely proportional to the rarity.
Check out the rarity and classification.
Holyshark NFT Marketplace
Marketplace supports the listing of NFTs, providing users with many types of Filters to find their desired NFTs as quickly as possible. There is a mechanism to encourage users to buy and sell with HLS with a fee reduction of only 2.5% on trading volume compared to 5% for trading in BNB on the system.
Besides buying and selling on the marketplace, users can also participate in auctions for rare items. These costs are all transferred to the HLS Treasury and will be used to develop marketing and reward loyal users. We want to give a big bounty to supporters who have been with us since the beginning of the project.
🌟 A few reasons why to hold these NFTs:
Gain rewards from 5% of the Holy treasury.
NFT holders will earn of the revenue generated by NFT sales. Each step will have a distinct distribution method.
– In Stage 1: 9% for nine gods
– In Stage 2: the second NFT sale, 18% is divided among 18 gods.
Holyshark Ocean Economy
More than just an Art Collection platform, Holysharks has a huge ambition to build a new level of NTFs Games that integrates with Metaverse to deliver the wonderful experiences – Ocean Economy.
Holysharks creates a universe where the citizens of Sharks can gather to develop social networks, engaging in more than 15 infrastructure sectors. Holysharks creates an economic system where users can own "everything" needed to build a stable, booming economy and make a continuous and sustainable profit in HolyWorld.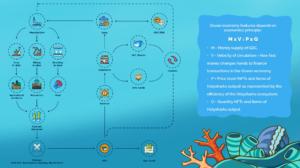 In HolySharks Games, will include 3 areas: Farming, Breeding and Mining.
Grow crops in the field to get agricultural products.
Mining in the mine to get the resources and minerals.
Breeding in the shed to receive meat.
Farming: Participate in farming activities and work on a farm to plant and grow crops, wait to harvest them, and take your agricultural product.
Breeding: Raising the cattle you want in the shed like: chicken, pig, duck, cow…, taking care of them, and waiting to collect your fat and juicy meat so you can feed your NFTs shark.
Mining: Spent hour and hour digging in the mine to get resources like GDC and HLS. If you are lucky, you might get a GEMSTONE (temporarily increase NTFS attributes)
All of these ingredients generated in those three activities (Field, Shed, Mine) will be used to upgrade and empower your NFTs shark and prepare for the battle in the Holywar. The stronger your characters are, the easier it is for you to win the fight and the reward for every win is GDC so you can make a profit. Don't hesitate to manufacture to upgrade and empower your NFTs shark to be king of the ocean.
Experience and win each area in the Monster undersea of HolyWorld. Players need the training to level up and earn GDC through battles, get experience bonus and GDC ( the currency in HolySharks ) We also have the Holywar battle program for the attractiveness and thrill of the game. To increase their competitive advantage in the arena, players need to use the production process materials to evolve their sharks. When the shark has reached the desired strength, the player uses it to participate in Holywar (PvP, PvE, ranking …) and bring back the spoils of GDC.
Build your own empire. By collecting many shark citizens and lots of lands, you can build the Holyland, where you are the emperor and run your own politics. When your kingdom becomes powerful, you can challenge other kingdoms, and of course, the reward for the winner is super attractive.
Commercial and Entertainment
Commerce will consist of: trading products of manufacture, trading NFTs (sharks), and selling real estate (land and houses) in the game. There are also entertainment services such as fishing, pet racing games, rock-paper-scissors… with simple gameplay, but the rewards are not small.
Bank System (Lender & Borrower)
Lenders who hold an amount of GDC, HLS tokens, or NFTs Sharks can deposit to the Holy Bank and lend to other users to receive the profits shared. Borrowers are required to mortgage a specific type of asset to borrow. Further, borrowers are responsible for returning the total principal amount with the interest fee to the Holy Bank, and the Bank will return to lenders with an appropriate interest rate. After joining our bank system and complete you can get HLS Token as a reward as our incentives gift to encourage people who participate in our system.
HolyShark Roadmap
▶️ Q1 2022
Auction
Governance
Play to Earn
Release Holysharks main version on iOS/ Android/Window
Open for sale of characters in series two based on the previous Voting.
NFT holders will receive the revenue of NFT sales in series one as a reward for supporters in the early stages of the project.
▶️ Q2 – Q4 2022
DEX
DEFI Lending
More game mechanisms to diversify the ecosystem, helping tokens flow evenly in the system.
▶️ Q1 – Q2 2023
Integrate all of Holysharks ecosystem into one game that everyone can participate in Ocean economy easier by using VR technology
Social network
Marketplace
New auction model
Sharks programming ( Leveling, evolution)
PvP tournament and world ranking
Crop, mining, breeding on Holylands
PvE/ working mode
World boss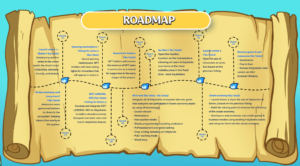 HolyShark Ecosystem Native God Currency (GDC)
Godcurrency (GDC) is a BEP-20 token on the Holysharks platform. GDC is used as the currency of the Ocean economy and fee of evolution.
Collecting

: PvE, PVP, Ranking, Tournaments, World Boss, and exchanged by BNB.

Evolution fee

: Use HLS/GDC to evolve Sharks.

Marry fee

: Use HLS or GDC to celebrate a wedding and born a new NFT shark with their parents' strengths and have a rate to create new, more vital abilities.
HolySharks Governance Token (HLS)
$HLS is a Holyshark ecosystem token, users can use $HLS token in game for Governance, Staking, Payment, Evolution fees, Stored value assets, create Incentives to encourage HLS holders to join the Holysharks platform, reduced fees for NFT transactions, and more more benefits.
90% of Holysharks revenue is the rest of Holy treasury that will buy back HLS to keep and increase the sustainable HLS price. With other indirect and direct ways to do it, including organizing incentives programs, events, and marketing campaigns – everything to attract new users or burn HLS if a month has no plan.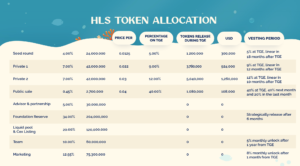 Summary, With many years of experience in the crypto market, mentored by leading financial experts, Holysharks aspires to become one of the widely known projects and increase the value of the HLS token.
Those are all elements that make up the Ocean economy in Holysharks, which you won't find elsewhere. Holyshark will continue to build this economy as close to reality as possible.
Holysharks has a huge ambition to build a new level of NTFs Games that integrates with Metaverse to deliver the wonderful experiences — Ocean Economy.
HOLYSHARK SOCIALS
Website | Twitter | Facebook | Medium | Telegram Channel | Telegram Group |