Vulture Peak Upcoming IDO On Moonstarter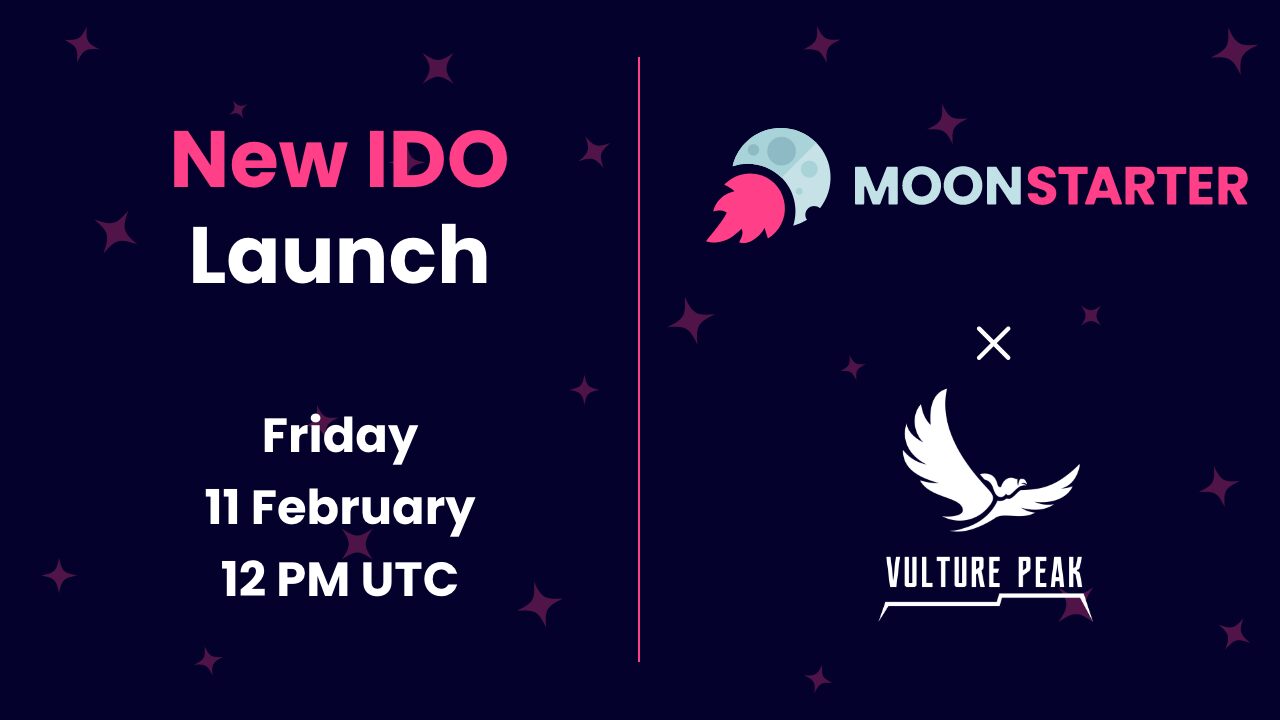 Vulture Peak has selected MoonStarter as one of their launchpads host for their IDO on 11th February 2021
Vulture Peak is a pioneering Launchpad and an investment fund focusing on blockchain games, NFTs, metaverse, DeFi, and other recent developments in the blockchain space.
While the blockchain industry has been expanding and growing in recent years, not much has been done to have equal growth amongst the overall sphere of its society and it has mostly benefited a certain segment of the society who has the liberty & strength of investing early in projects.
Vulture Peak focuses on leveling down these grounds and empowering everyone with an investing power. It aims to provide equal opportunities to all by investing early in projects and providing opportunities to participate in IDOs (Initial Dex Offering) on First Come First Served (FCFS) basis.
The platform is currently on Binance Smart Chain (BSC) and it will add on other networks as it moves forward to make Vulture Peak a multichain platform.
Unlike other launchpads, the overall process to participate in IDOs is now made much easier and straightforward with only a requirement of depositing a minimum amount of Vulture Peak tokens to get whitelisted for IDOs.
IDO Details
Chain: BSC
Date: 11 February 2022 at 12 PM UTC
Price per token: $0.35; 15% at TGE, then 21.25% monthly
Total allocation: $100,000
ABOUT MoonStarter
MoonStarter's mission is to be the single-stop multi-chain launchpad for selected projects without distinction of the blockchain used. While the current project landscape is scattered and dependent on the blockchain used, MoonStarter aims to offer the possibility to launch on one or multiple selected blockchains, using only one token on the Binance Smart Chain.
ABOUT Vulture Peak
Vulture Peak is a pioneering Launchpad and an Investment fund focusing on blockchain games, NFTs, metaverse, DeFi, and other recent developments in the blockchain space
RESOURCES
Medium