Celo & PrimeDAO Partnership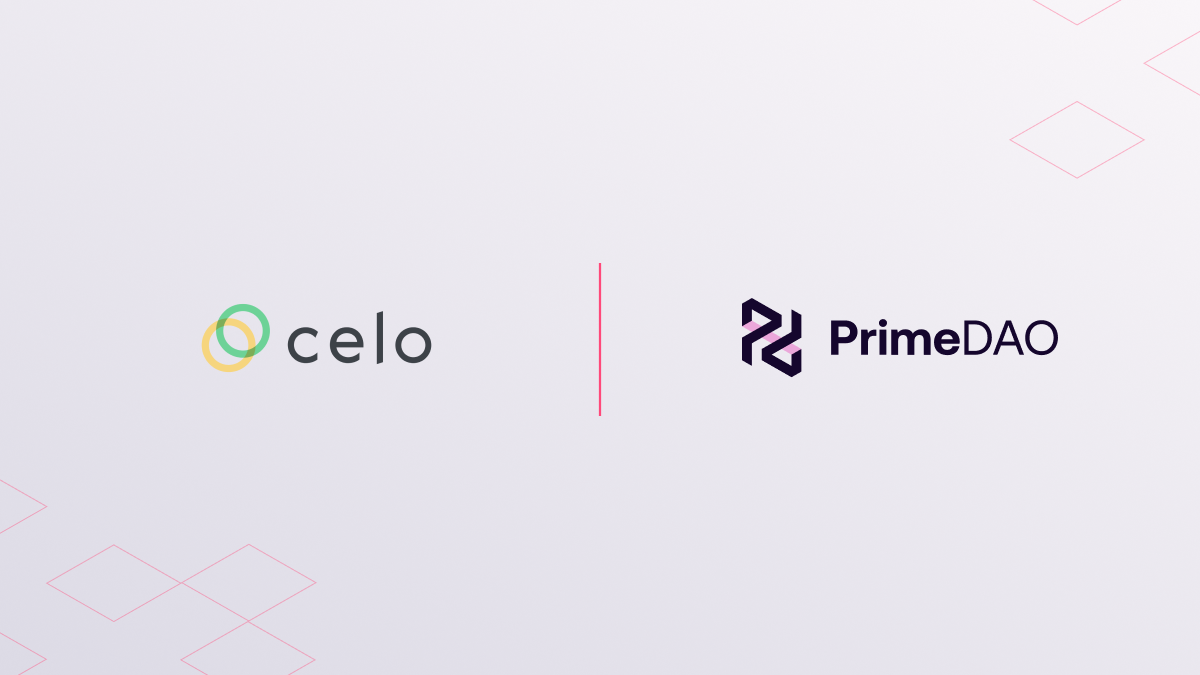 PrimeDAO partners with Celo to accelerate DAOs building at the nexus of web3 and climate.
Prime Launch — the Next 3 Months
The PrimeDAO Launch squad will partner with the Celo community to onboard DAOs into a friendly, cooperative, and regenerative ecosystem. They'll work together with service DAOs and assemble teams that can help new projects with go-to-market support, tokenomics, fair launch, and price discovery. They'll be actively stewarding projects in the Celo ecosystem, from idea stage to launch and beyond, to ensure their long-term success, not just for the short term.
Prime Rating — now on Celo!
Prime Rating has established itself as a decentralized subDAO of Prime, working together effectively to rate the long tail of DeFi projects out there so that DeFi participants know what they're getting into when it comes to tokenomics, governance, and more.
With Celo partnership, they'll now work together to bring crowd of Raters in to rate pre-launch projects and help potential participants understand the value of DeFi projects in Celo (as always, this is not financial advice).
Prime Deals — the Future™
Lastly, what would regenerative finance be without resilience?
We've been hard at work since LBP in December on delivering new product, Prime Deals, so that DAOs have a solution to the problem of undiversified treasuries, as well as coordinating with other aligned DAOs on shared infrastructure, features, and initiatives.
About Celo
Celo is a carbon-negative, Layer-1 protocol with a rich ecosystem of global partners building Web3 applications, including in DeFi, NFTs, and payments, in support of Celo's mission to create a more accessible and inclusive global financial system. Accessible to anyone with a smartphone, the Celo ecosystem consists of a decentralized, proof-of-stake blockchain technology stack (Celo Protocol), the CELO token, and stablecoins (cUSD, cEUR, cREAL) that offer real people everywhere the opportunity to use crypto like everyday money. Additionally, the ecosystem is supported by key projects and protocols, such as Valora, Ubeswap, Moola, Good Ghosting, Mobius, ReSource Network, and more, as well as the Alliance for Prosperity, which consists of over 150 mission-aligned Celo Foundation members around the globe, including Deutsche Telekom, Kickstarter, PayU, Opera, Andreessen Horowitz, Anchorage, Coinbase, GSMA and the Grameen Foundation, among others.
About PrimeDAO
PrimeDAO is a Collective of experienced builders enabling DAO 2 DAO innovation.
📰 INFO
https://medium.com/primedao/celo-primedao-partnering-to-buidl-the-regenerative-finance-refi-movement-136cee5cbeda