Age of Tanks Strategic Partnership with Amazing PandaVerse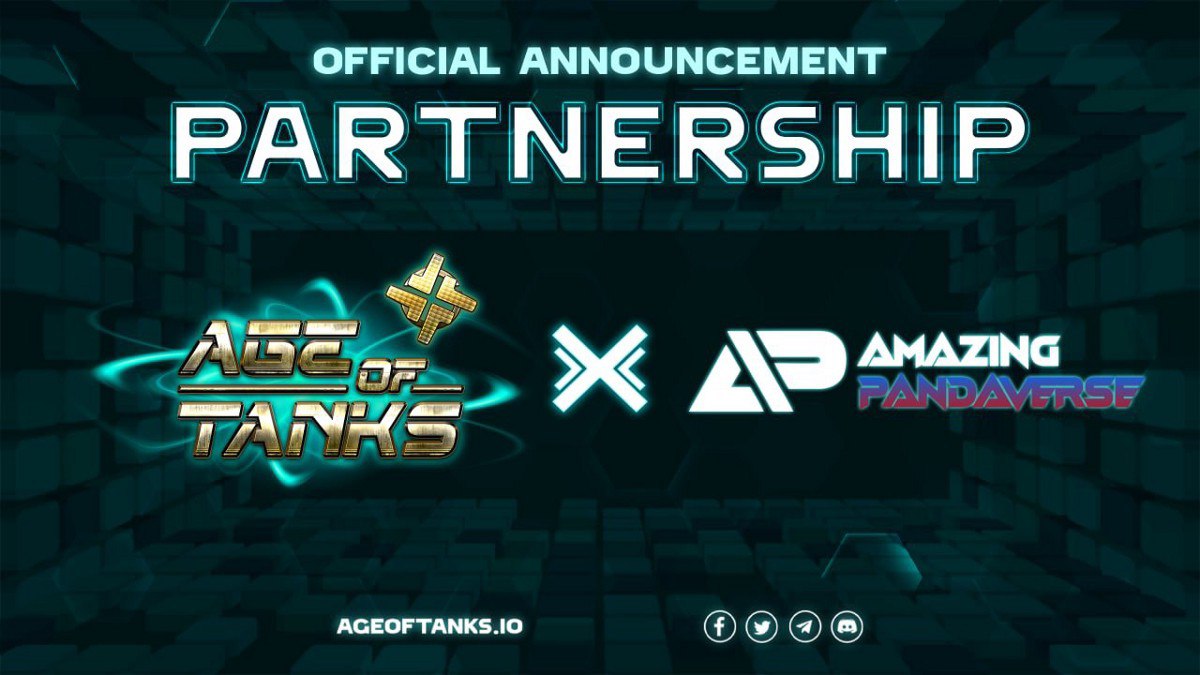 Age of Tanks is proud and delighted to announce its strategic partnership with Amazing PandaVerse whose collection of 8,888 Phygital Panda NFTs is creating a buzz.
These Panda NFTs that are created from the original Amazing Panda Collectibles, will grant access to the owner of the NFT to the PANDAVERSE, where Pandas are ready to conquer and spread the world with rich culture and vibrant heritage through the birth of Pandaverse!
Age of Tanks and Amazing Pandaverse collaboration will ensure increased presence in the GameFi and blockchain community, rendering a greater opportunity and wider reach to elevate both at the pinnacle of the NFT space.
About AMAZING PANDAVERSE
AMAZING PANDAVERSE is a collection of 8,888 Phygital Panda NFTs — unique digital collectibles, classified by rarity level and utility, generated with more than 250 traits living on the Ethereum blockchain.
Created from the original AMAZING PANDA Collectibles, the AMAZING PANDAVERSE NFT will grant our HODLers access to the PANDAVERSE.
Backed by the strong fundamentals of the Original company founded since 2019, AMAZING PANDAVERSE has big plans to make a mark in the NFT space as a stand-out project with not only digital but physical elements on a global scale.
About Age of Tanks
Age of Tanks is the First Military Strategic Metaverse and 3D turn-based strategy game, set in an immersive world, where gamers build & command their fleet of tanks to storm the battlefields in their quest to conquer Earth Zero!
Age of Tanks is the flagship project of DefiNation studio, a gaming start-up proving itself to bring blockchain gaming to new qualitative and users engagement levels.
In Age of Tanks, DefiNation studio leverage on the BSC Chain, enabling advanced blockchain and in-game DeFi features.
With renowned personality advisors in the blockchain industry and over 60 Guild and VCs as partners behind the team, Age of Tanks has the seal of approval from the GameFi community.
SOURCE: https://ageoftanks.medium.com/linking-metaverses-with-age-of-tanks-and-amazing-pandaverse-98a815c15406