Aura Network Secures $2.5 Million Investment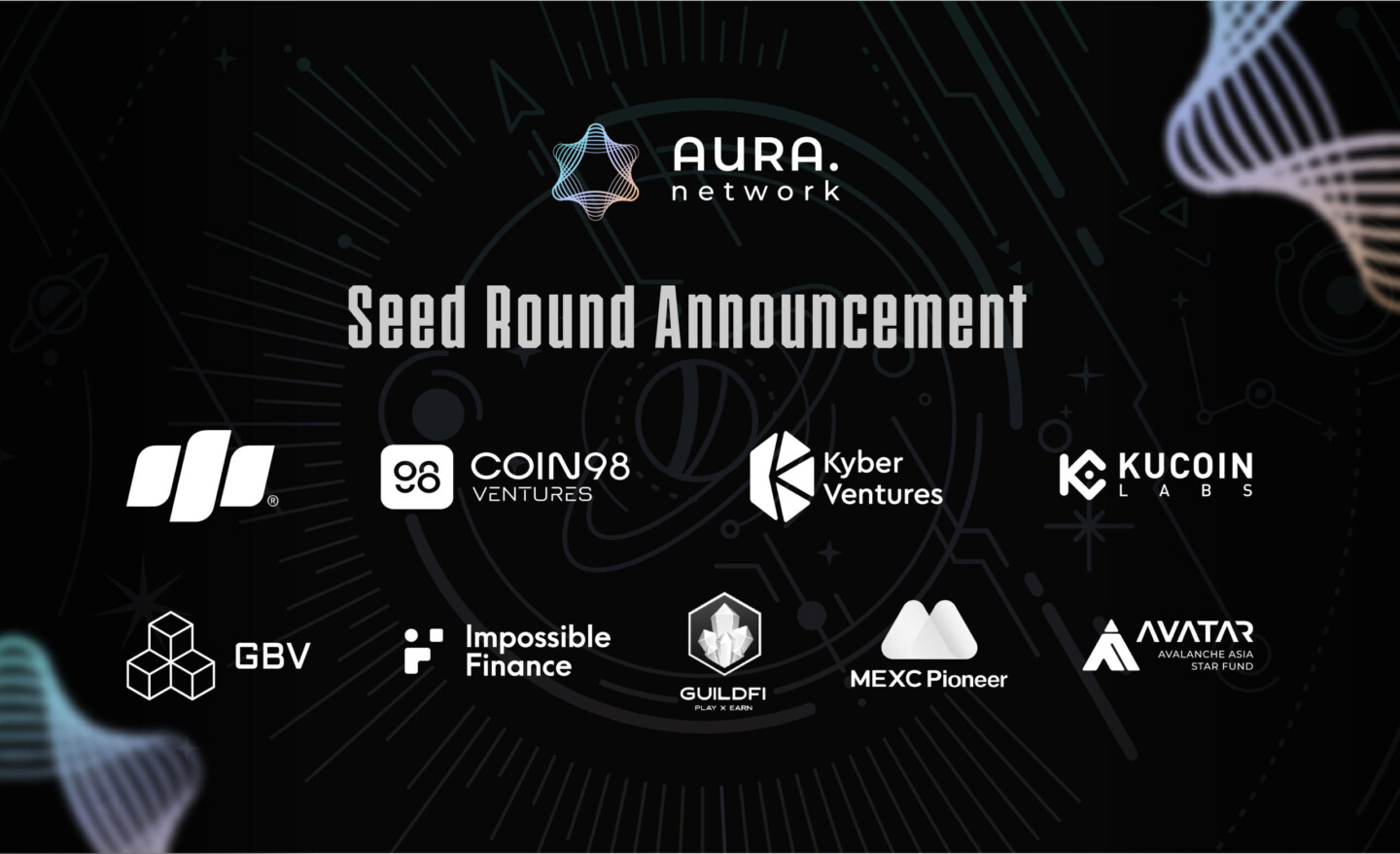 Aura Network, a non-fungible token dedicated layer-1 blockchain based on the Cosmos ecosystem, has raised a $2.5m seed round to leverage the adoption of NFTs and accelerate its vision of building an interoperable future for Internet users.
Aura Network was built as the solution for NFTs mass adoption and its remaining challenges and paved the way for integrating applications to the Metaverse.
The seed round involved numerous well-known blockchain partners, including Coin98 Ventures, GBV Capital, Impossible Finance, Kucoin Labs, Kyber Ventures, GUILDFI, Avatar by Avalanche, MEXC Pioneer, TPX Ventures, Redline Dao and OIG. Other notable business partners – Vanda Capital, Deo Network, Ahamove, Ecomobi and Pencil Group – are also participating.
Aura Network's Founder, Tran Hoang Giang said:
"Aura Network is delighted that our strategic partners recognize our infrastructure capability. We believe in the potential growth of NFTs and the future of interoperable, as well as the strength of our community and ecosystem". As a Forbes Technology Council member, Giang is part of Aura Network's founding team of blockchain experts including FPT Software's COO Tran Dang Hoa and former Masan Group's CIO Steve Nguyen.
This seed funding will allow Aura Network to continue its aim of creating a universal framework for NFTs, maximizing interoperability, and bringing Aura Network's vision to the forefront of users globally. Additionally, building a strong community that supports Aura Network's vision is imperative for its long-term ambitions.
Aura Network will release its Testnet at the end of Quarter 2 of 2022. Aura Network's Mainnet will be launched in Quarter 3 of 2022. Aura Network is expected to be the leading layer-1 blockchain to assist users to access NFTs effortlessly.
About Aura Network
Aura Network is a Layer-1 NFT-centric blockchain, built to accelerate global NFTs adoption by the Internet of Blockchain. Aura Network provides an open system, maximizes interoperability, and infrastructure layer integrating NFTs into the Metaverse.
⏩ SOURCE