Kitsumon x Big Town Chef Partnership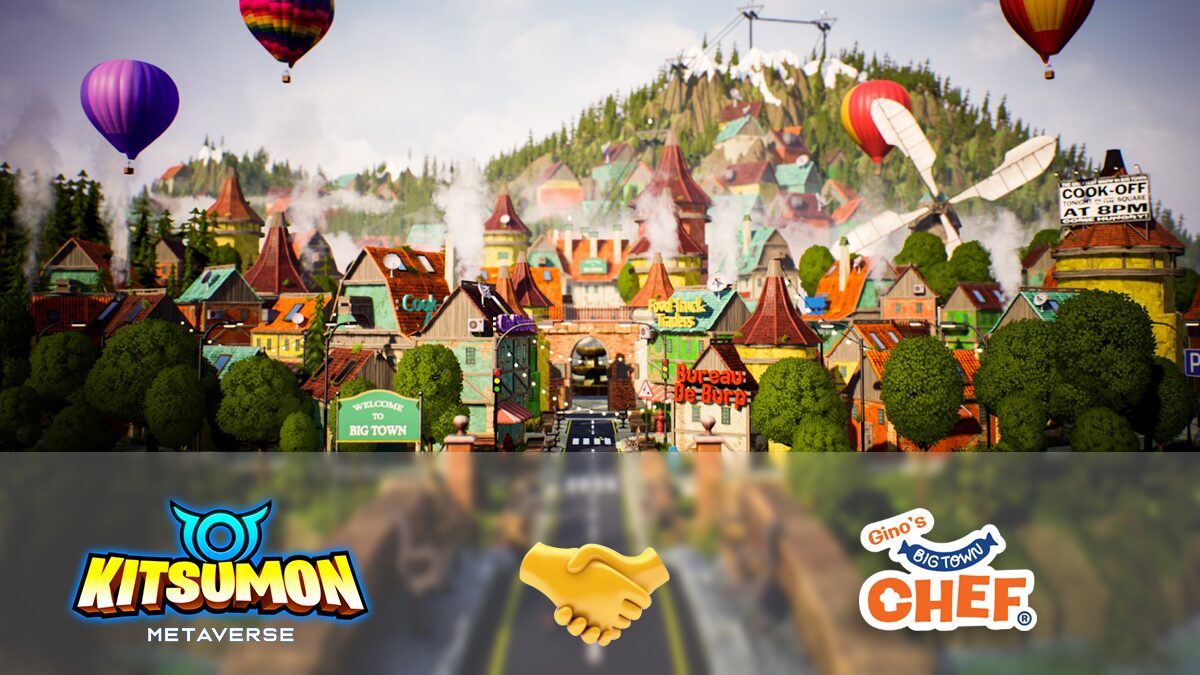 Kitsumon is excited to announce its partnership with Gino's Big Town Chef — together they will make some noise in the NFT Metaverse space!
The Big Town Chef P2E game is based on chef character NFTs with various character types, skills and unique visual properties. If you are from the UK you should be quite familiar with the personality behind this game — Gino D'Acampo, the well known celebrity chef! Gino is set to be the battle administrator and announcer as an in-game avatar, who is currently the Head of Communications, Culture and Tourism of Big Town Chef.
They will be holding an AMA with them tomorrow the 27th of April at 4PM UTC on Twitter Spaces! You can join the AMA here once it's live.
Through Big Town Chef NFTs you can access your growing patch for ingredients as well as the Metaverse's Kitchen powered by their own in-game tokens $BURP! This game is all about earning $BURP through virtual cooking, growing your own food, and joining cooking competitions with other players!
They are looking forward to integrating gameplay opportunities and offering both communities an exciting and unique gaming experience.
About Kitsumon Metaverse
Kitsumon is an online multiplayer game where anyone can buy and own Kitsu, collect and create exciting items and participate in online battles and challenges!
SOURCE:  https://medium.com/kitsumon-metaverse/kitsumon-x-big-town-chef-51bc379839fe