KuSwap Announces Strategic Partnership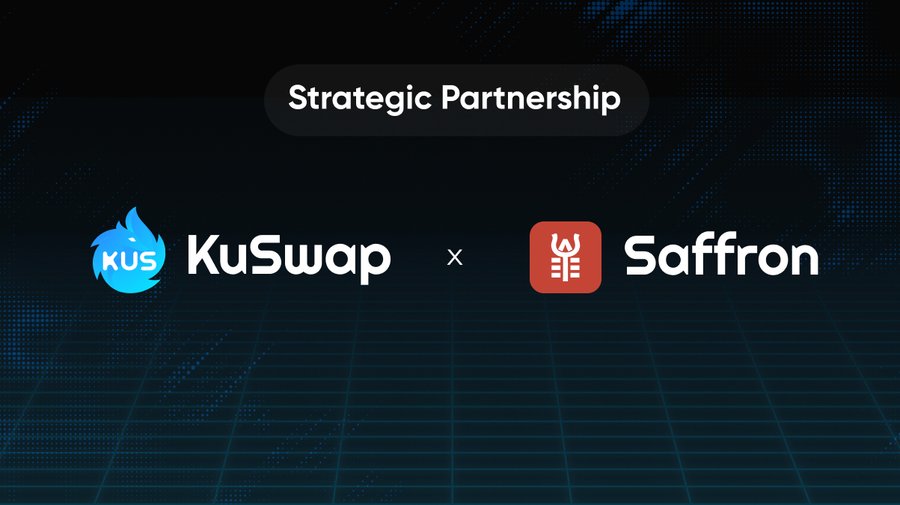 KuSwap is proud to announce a strategic partnership with Saffron Finance. 
Saffron is a DeFi risk management protocol. Users can select high or low risk based on their preference and earn customized yield depending on their selection.
Saffron offers a variety of risk-adjusted pools that mitigate the negative effects of impermanent loss, price volatility, and underlying smart contract failure. Advanced users can take on extra risk to earn higher yield by opting-in to high risk pools available on the Saffron web3 application.
Saffron was initially created on November 1st, 2020, by a pseudonymous founder "psykeeper". The protocol's native token (SFI) is a governance token, controlling decisions made in the Saffron DAO, and can be staked to earn emissions as well.
KuSwap and Saffron Integration
KuSwap will be adding the following HIGH APR pool to its liquidity mining program, KUS-SFI. This pool will open on April 26, 2022 at 6PM UTC and will start rewards 24 hours later.
Saffron will be adding insurance services to the following trading pairs on KuSwap:
Trading Battle
As part of this new partnership, Saffron will be sponsoring a trading battle on KuSwap! With $40,000 in prizes for the top 200 KuSwappers who will be participating. All you need to do is trade the KUS-SFI pair within the trading battle period which would be from April 28, 2022 6PM UTC up to May 8, 2022 6PM UTC.
In addition, Saffron will be giving away SFI tokens to KUSGOV Stakers. A snapshot of the KUSGOV staking pool will be taken on April 26, 2022 6PM UTC and the KUSGOV Stakers will be sharing an airdrop of $10,000 worth of SFI tokens so they can join the farming and the trading battles.
ABOUT KuSwap
KuSwap is the #1 Automated Market Maker protocol built on top of the KuCoin Community Chain (KCC), and it debuted on its own Launchpad in June 2021, which also happened to be the first KuCoin Community Chain crowdfunding.
ABOUT Saffron Finance
Saffron is a peer to peer risk adjustment protocol. Users customize their risk and return profiles by selecting their own degree of exposure to underlying platforms.
RESOURCES
Medium