Klever Wallet Integrates Banxa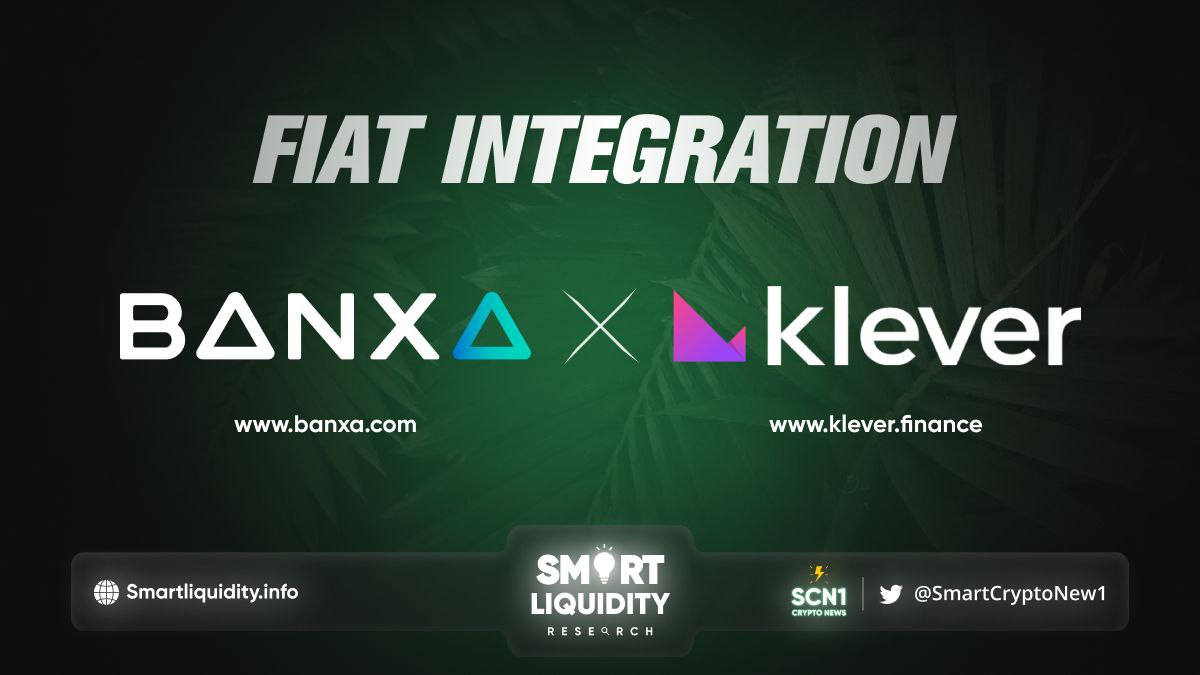 Klever Wallet integrates Banxa,  a financial technology platform. Banxa on-ramp support for Klever went live in K5.
Banxa is now live within the Klever ecosystem, providing fiat on-ramps directly within Klever Wallet, K5. That's right, a fast and simple way to buy crypto in Klever Wallet. 
Banxa removes risks from your payment process and enables Klever users to buy crypto with ease
Banxa has been developing cryptocurrency exchange payment solutions since 2014 and continues to assist digital asset enterprises in realizing their goals.  Klever users now have access to a widest range of payment options, both locally and globally, and lower exchange rates, so they can convert more.
Banxa accepts all credit cards, bank transfers, and wire payments. Their worldwide offices provide local assistance to customers. In addition to being fully compliant, Banxa is publicly listed, so they are regulated. As well, they offer 24/7 customer support, no matter where your users are located or when you need it.
BRIEF INFORMATION ABOUT BANXA
Banxa's payment infrastructure onboards new users for you. Easily integrated, widget is designed for a global audience to click-and-convert.
Banxa's vision and mission is to build the bridge that provides people in every part of the world access to a fairer and more equitable financial system. The platform  believe that transparency and regulation is the key to unlocking the full potential of digital assets for the world. Therefore, we have become a publicly listed company.
Currently, Banxa supports the following fiat currencies: 
Argentine Peso (ARS)
Australian Dollar (AUD)
Brazilian Real (BRL)
Czech Koruna (CZK)
Danish Krone (DKK)
Euro (EUR)
Hong Kong Dollar (HKD)
Indian Rupee (INR)
Malaysian Ringgit (MYR)
Mexican Peso (MXN)
New Zealand Dollar (NZD)
Norwegian Krone (NOK)
Philippine Peso (PHP)
Pound Sterling (GBP)
Qatari Rial (QAR)
Banxa provides support and service in over 100 countries worldwide. 
ABOUT Banxa
Banxa is the leading publicly listed payments and compliance company for the digital assets space.
ABOUT Klever Wallet
Klever Wallet is everything you need in a crypto wallet. Using its crypto wallet, you have access to over 2 Blockchain networks and can store coins, tokens, and cryptocurrency assets such as Bitcoin (BTC), TRON (TRX), Ethereum (ETH), Klever (KLV), and other top crypto assets safely and anonymously.
RESOURCES
Klever Blog