OthersideMeta Minting On Bored Ape Yacht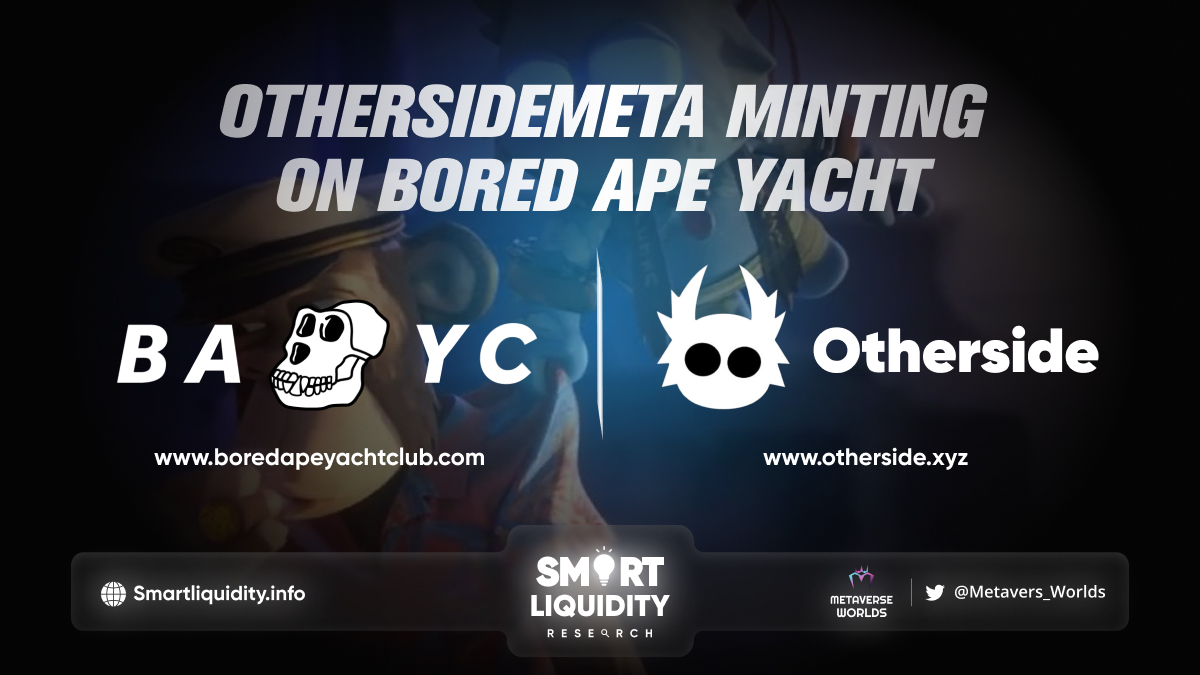 OthersideMeta minting on Bored Ape Yacht Club NFT will be on April 30, 2022 at 9:00 am ET held by Yuga Labs and Animoca Brands.
OthersideMeta minting on Bored Ape Yacht Club NFT will consist of a Dutch auction-style. All sales will be paid for using $APE.
The minting will be exclusively in ApeCoin. Only Know Your Customer (KYC)-approved wallets will be allowed to participate in the sale of the first 100,000 land parcel.
As OthersideMeta stated BAYC and MAYC holders, will be able to claim an NFT for 21 days after the auction. They don't need to be KYC-approved to claim, but they DO need to be KYC-approved to mint in the auction.
Whatever ApeCoin is earned from this auction will be locked up for one year. That means no voting with it in the ApeCoin DAO either.
Bored Ape Yacht Club NFT is a limited NFT collection where the token itself doubles as your membership to a swamp club for apes. Each Bored Ape is unique and programmatically generated from over 170 possible traits, including expression, headwear, clothing, and more. All apes are dope, but some are rarer than others.
About Bored Ape Yatch Club
BAYC is a collection of 10,000 Bored Ape NFTs—unique digital collectibles living on the Ethereum blockchain. Your Bored Ape doubles as your Yacht Club membership card, and grants access to members-only benefits, the first of which is access to THE BATHROOM, a collaborative graffiti board. Future areas and perks can be unlocked by the community through roadmap activation.
About OthersideMeta
OthersideMeta and Bored Ape Yacht Club are projects by Yuga Labs, owned and operated Apecoin DAO. $APE is a token supporting what's next in Web3.
Yugalabs is a contributor to the Apecoin a community member of the ApeCoin DAO and will be using ApeCoin as the primary token.
SOURCE: OthersideMeta