IndiGG x One World Nation (OWN) Partnership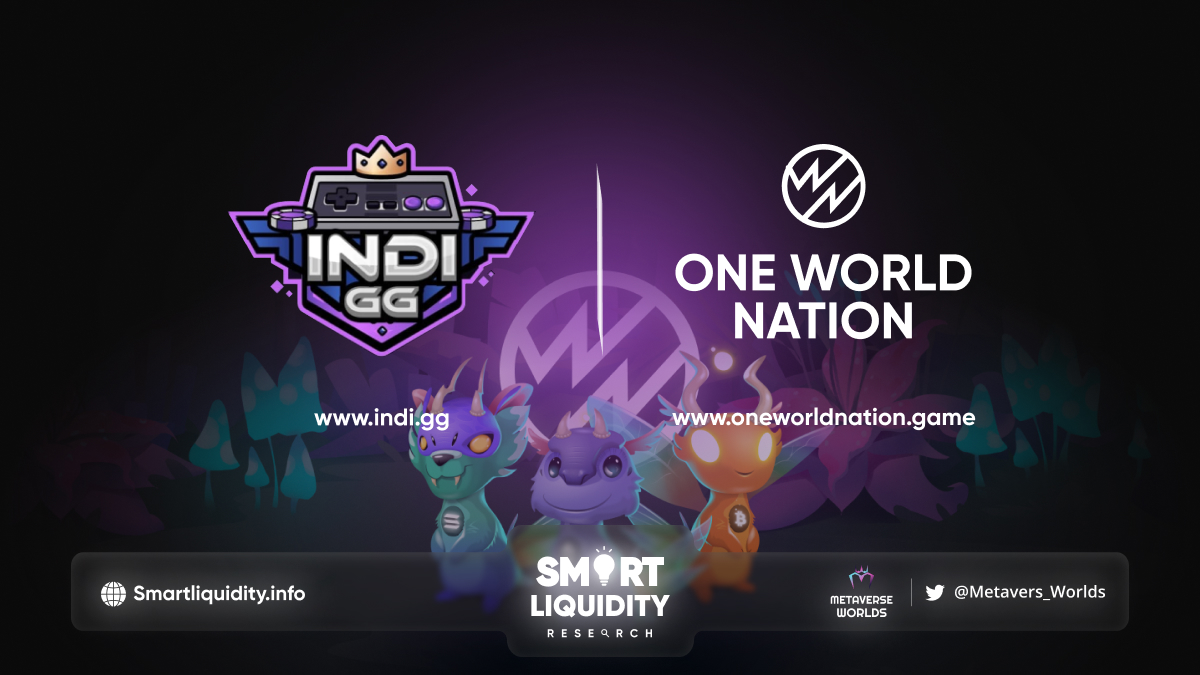 IndiGG is proud to announce its partnership with One World Nation (OWN) and help them build the best possible game and experience that can engage the web3 gamers and the IndiGG community in the future.
One World Nation (OWN) is an NFT-based play-to-earn gaming platform that will have multiple casual and hyper-casual games which will seamlessly work together via an interconnected metaverse. Their vision includes creating an arcade of fun games leveraging web3 technologies and NFTs centered around the crypto markets.
The team at OWN is passionate about their goals to create an arcade of web3 games that put players first and give them a seamless experience.
More about One World Nation
To achieve an arcade of web3 games, OWN is personifying cryptocurrencies as their own NFTs. For example, Bitcoin, Ethereum and Solana will be represented by warriors called Cryptonites. These cryptonites are the NFTs of OWN. Players can own these NFTs, breed them and use them in the various upcoming games that One World Nation will be deploying in the coming years, such as – Fantasy games, cryptonite racing, flappy-nites etc. Players will also be earning cryptocurrencies by playing these mini-games in the OWN platform.
At One World Nation (OWN) they are gamifying the Crypto ecosystem to push the Crypto space forward. People can play fun games around crypto markets, earn a lot of rewards & learn more around crypto during this process.
About IndiGG
IndiGG is a Sub-DAO of Yield Guild Games (YGG) being built in association with Polygon to create a Play-to-Earn gaming hub within India. IndiGG is building a platform where gamers will discover the future of gaming and embark on a journey into virtual worlds to create economic opportunities for all participants.
Powered by Polygon and Yield Guild Games, IndiGG is making the world's best play-to-earn games accessible to the gamer communities of India.
SOURCE: https://indigg.substack.com/p/indigg-announces-partnership-with-b17?utm_source=%2Fprofile%2F73231811-indigg&utm_medium=reader2&s=r