BlockchainSpace x Domi Online Partnership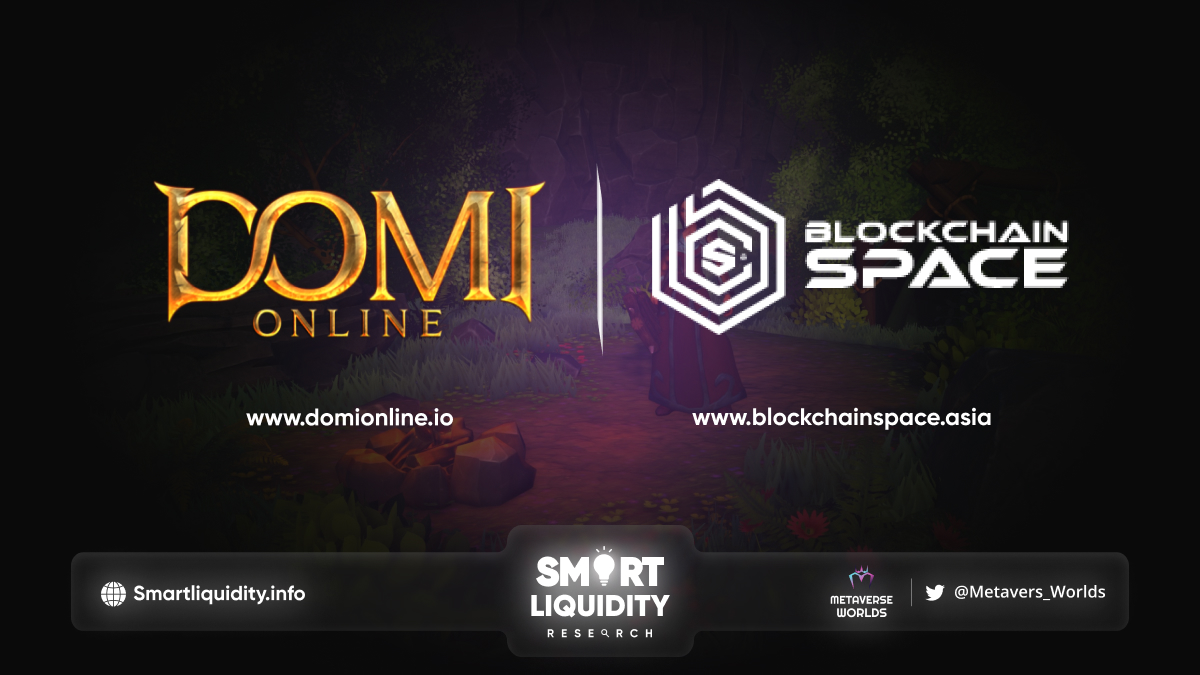 BlockchainSpace, the world's largest hub for play-to-earn guilds, has announced its partnership with medieval play-to-earn metaverse, Domi Online. BlockchainSpace is thrilled to embark on its collaboration with the future MMO hub of the metaverse!
Through this partnership, Domi Online aims to incorporate BlockchainSpace tools into their game to provide guild managers with the most effective and efficient tools on the market. We are also working to develop guild plots, which you will be able to access across all servers, allowing a never-ending presence in the metaverse.
In the future, BlockchainSpace and Domi Online are open to creating a tokenswap for $GUILD and $DOMI, providing liquidity for our gamers.
Domi Online is built on Avalanche, and offers gamers an expansive medieval metaverse filled with forests, caves, and deserts, among other varied and secret-filled areas open to discovery, adventure, and ultimate domination. Domi's elite development team shares a rich history, including work on the world's largest free MMORPG, Runescape, with recent additions having worked on Doom and Spider-Man.
Domi Online features gameplay that incentivizes a player's commitment to developing in-game skills and increasing in-game status through an intricate leveling system. Premier graphics and design, no level cap, and no skill cap, Domi Online ushers in a new era for a first-person MMORPG with endless gameplay. An active community of gamers is the engine that drives the engagement and sustainability of Domi Online's play-to-earn model into new realms of the gaming experience.
About Domi Online
Domi Online is an intelligently-designed classic MMORPG play-to-earn game with just a splash of modern design. Players will be able to dive into an immersive world, collect valuable NFT assets like swords, armor, and houses, and trade them on an in-game NFT marketplace driven by the $DOMI utility token. Our team is devoted to building an expanding ecosystem accessible to players with backgrounds in blockchain and traditional gaming, securing our position as the leading NFT-based game world on the market.
$DOMI Utility Token Contract Information
Ethereum (ERC20):
0x45c2f8c9b4c0bdc76200448cc26c48ab6ffef83f
BSC (BEP20):
0xBBCA42c60b5290F2c48871A596492F93fF0Ddc82
Avalanche (ERC20):
0xFc6Da929c031162841370af240dEc19099861d3B
About BlockChainSpace
BlockchainSpace enables play-to-earn guilds to scale in the metaverse. We build tools to empower gaming communities and run academies to identify economic opportunities in games. We embolden the next generation of play-to-earn gamers and guild owners to become successful entrepreneurs by equipping them with essential digital tools and financing to scale.
SOURCE: https://blockchain-space.medium.com/blockchainspace-to-partner-with-legendary-medieval-metaverse-domi-online-9d9b98fd3f73