Orion Protocol Launches Orion Swap Widget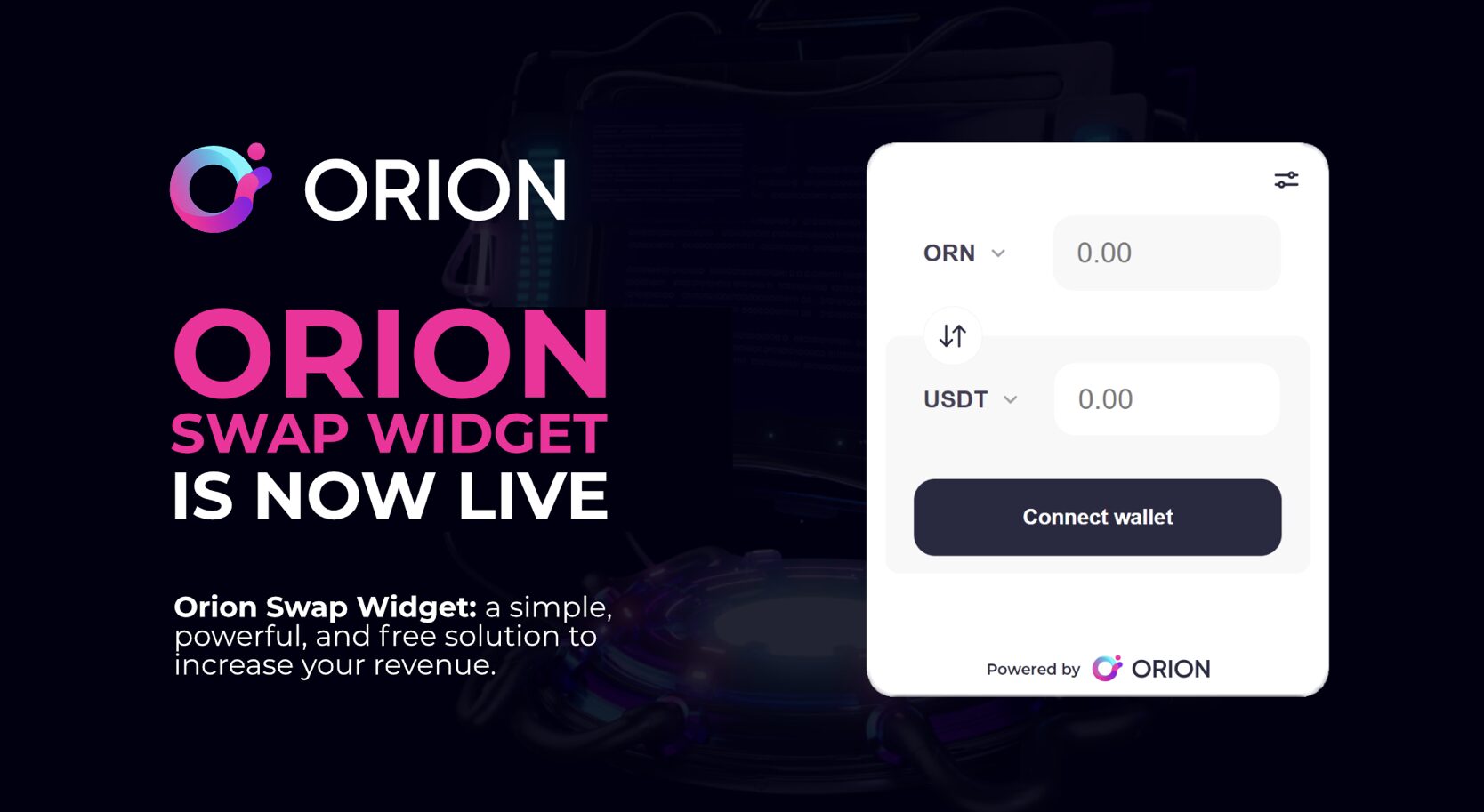 Orion Protocol launches Orion Swap Widget: the powerful free widget allowing users to trade Orion Protocol's decentralized liquidity of crypto assets on any website.

This brand new product from Orion marks a major step for Orion's growth. Therefore it is enabling anyone to have access to Orion's deep aggregated liquidity without using Orion Terminal itself.
Orion Protocol's technology brings users decentralized access to centralized liquidity from their own wallet. Access to centralized exchanges such as Binance, KuCoin, and recently AscendEX, along with upcoming DEXs and swap pools, provides a significant breakthrough in an industry which has previously required accounts and presented other hurdles for people to trade.
Each interaction with Orion Swap Widget benefits every party involved. Host websites raise the prestige of their crypto involvement by essentially having the power of Orion Terminal on their site. This provides instant access to DeFi at the best prices, directly from a user's wallet. Users have quick and easy decentralized access to centralized exchanges while browsing the internet via the ever-growing supported sites.
To fulfill Orion's continued growth strategy, Orion Protocol's new incoming Business Development Coordinators. This will dedicate their time to promotion and integration of Orion Swap Widget on new partner websites. These connections not only increase Orion's brand awareness, but continue to generate new leads and present cross-marketing opportunities.
About Orion Protocol
Orion Protocol is building the decentralized gateway to the digital asset market. The layer 2 solution enables users access to deep, cross-chain liquidity in one place. Orion seeks to solve the fragmentation of crypto markets, NFTs marketplaces, and assets from traditional finance by eventually aggregating them into one place: Orion Terminal.

📰 INFO