PathDAO x Rebel Bots Partnership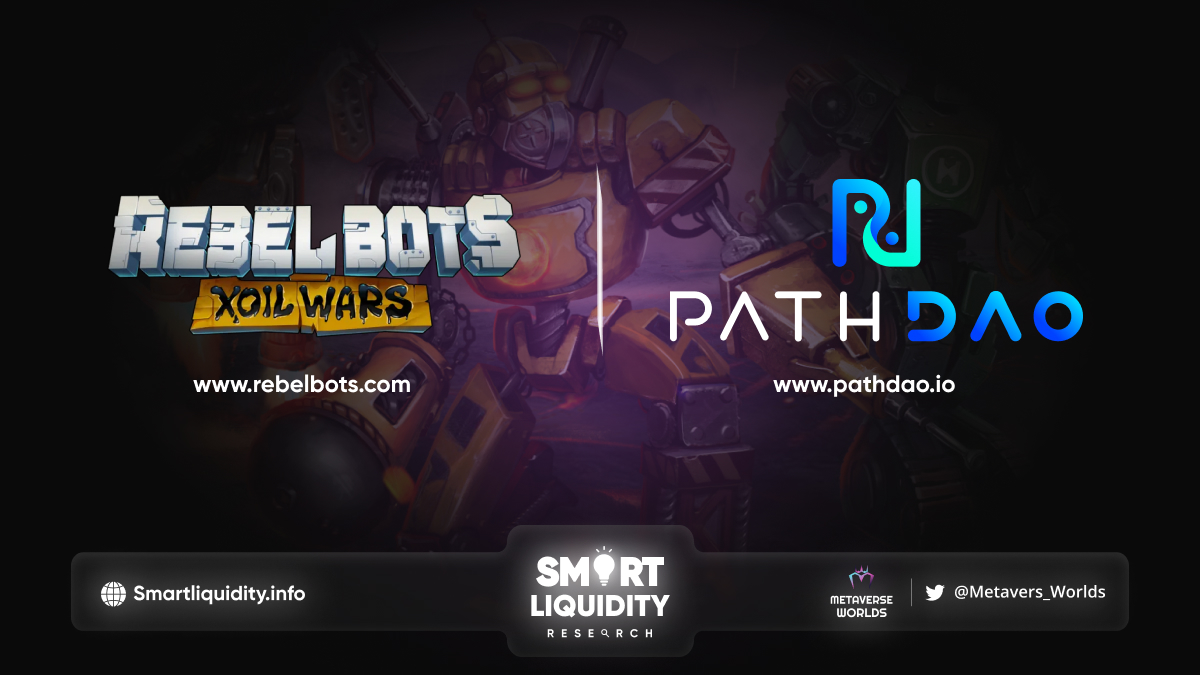 PathDAO has announced a partnership with Rebel Bots, a multi-title gaming metaverse that has unique characters across multiple games. With a vision of a sustainable, low barrier-to-entry NFT & GameFi Ecosystem.
The first of these games is Rebel Bots — Xoil Wars. In Xoil Wars, players engage in turn-based, semi-automatic combat by building their own unique decks and developing strategies to play their cards.  Some of which may have special powers, abilities, or increased stats due to rarity.
Players will earn Xoil rewards in both PvP and PvE, but will need to emerge victorious in PvP to earn. Particularly skilled players will even be able to obtain the spoils of season rewards by placing highly on seasonal leaderboards.
At the core of the world and gameplay in Rebel Bots are the first 10,000 Genesis Rebel Bot NFTs released as part of the Rebel Bots collection. Each of these NFTs is unique as well as a Kingdom Lord of their own demesne on Xoilium.
These Kingdom Lord Bots represent the rulers of kingdoms that contain varying numbers of land parcels.  Owners of Lords can support their Kingdom players through helping them choose the special Kingdom card to use in battle.
Players will need to possess at least 1 land NFT and 3 Fighting Bot NFTs to play Xoil Wars. Each Bot belongs to one of three different classes with an impact on their power and abilities.
At PathDAO is incredible enthused about the Rebel Bots metaverse as a whole and the promising and exciting gameplay of Xoil Wars in particular.
You can learn more about Rebel Bots on their socials:
About PathDAO
PathDAO is a community-first, decentralised autonomous organisation (DAO) that powers the growing blockchain gaming and metaverse.
SOURCE: https://medium.com/@pathDAO/a-robot-revolution-with-rebel-bots-2fb47051d8bf