Prisma Raises $40M Series B Funding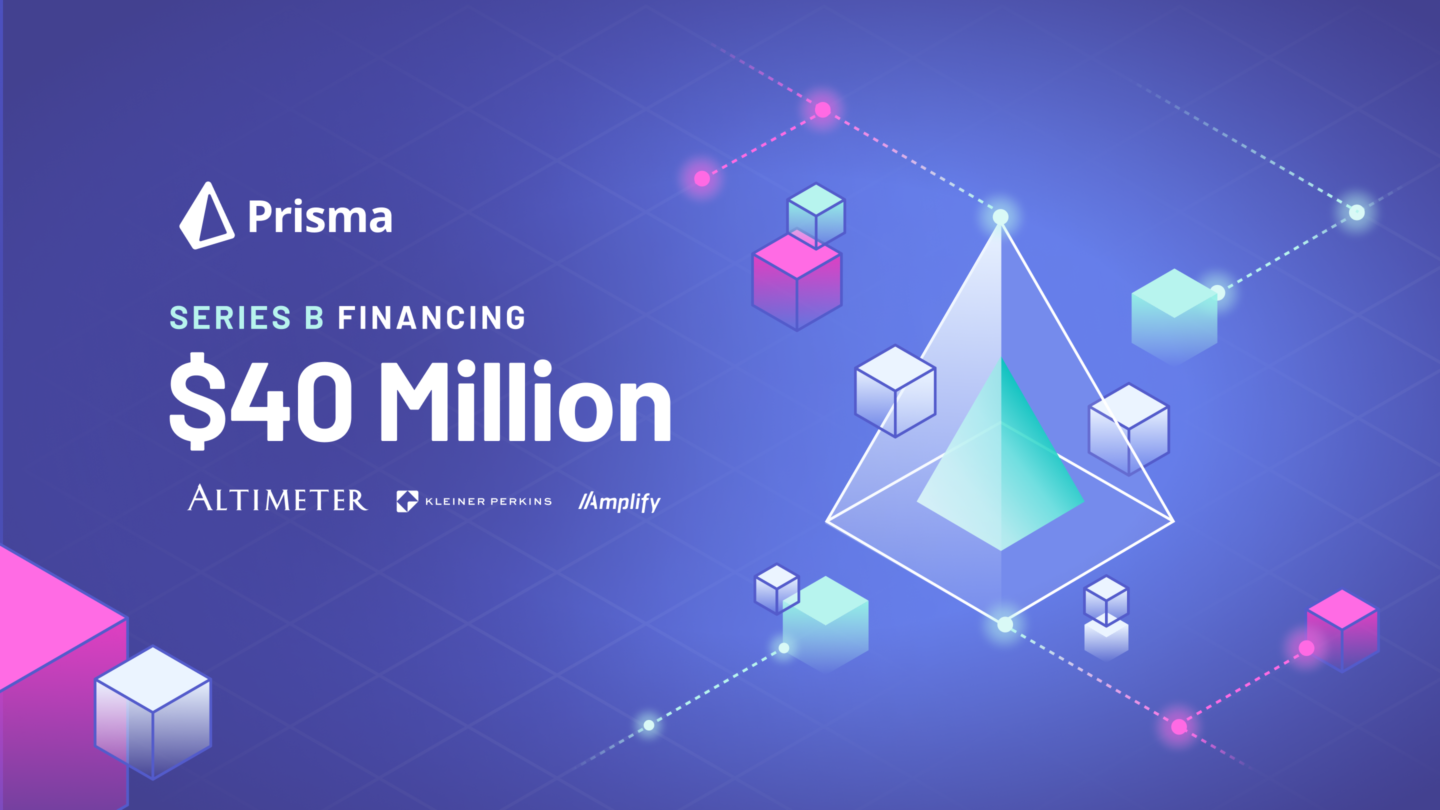 Prisma has announced that they have successfully raised $40M Series B funding to build the Application Data Platform for development teams and organizations.
With this funding, they are going to significantly increase its investment in the open-source Prisma ORM to meet the demand of their increasing user base.
This funding will also allow them to continue to significantly invest in the development of the open-source ORM to add new features and make the developer experience even better.
The round is led by Altimeter with participation from their existing major investors Amplify Partners, and Kleiner Perkins. They are also very happy to continue to deepen their relationship with companies in the ecosystem through angel investment from founders of companies such as Vercel, PlanetScale, GitHub and SourceGraph.
Prisma is one of the world's top 10 early-stage, enterprise tech startups P
risma has been voted among the top 10 most promising early stage enterprise tech startups.
"The best enterprise tech startups in 2022 are purpose-built to empower developers, crack data challenges, and evolve how teams operate.".
What's next?
They will continue to invest into the open-source ORM as the foundation for their commercial offering! Check out their roadmap to learn about the exciting features they are going to build.
About Prisma
Prisma helps app developers build faster and make fewer errors with an open source database toolkit for PostgreSQL, MySQL, SQL Server, SQLite, MongoDB and CockroachDB.
SOURCE: