ShibafriendNFT and Souls of Meta Partnership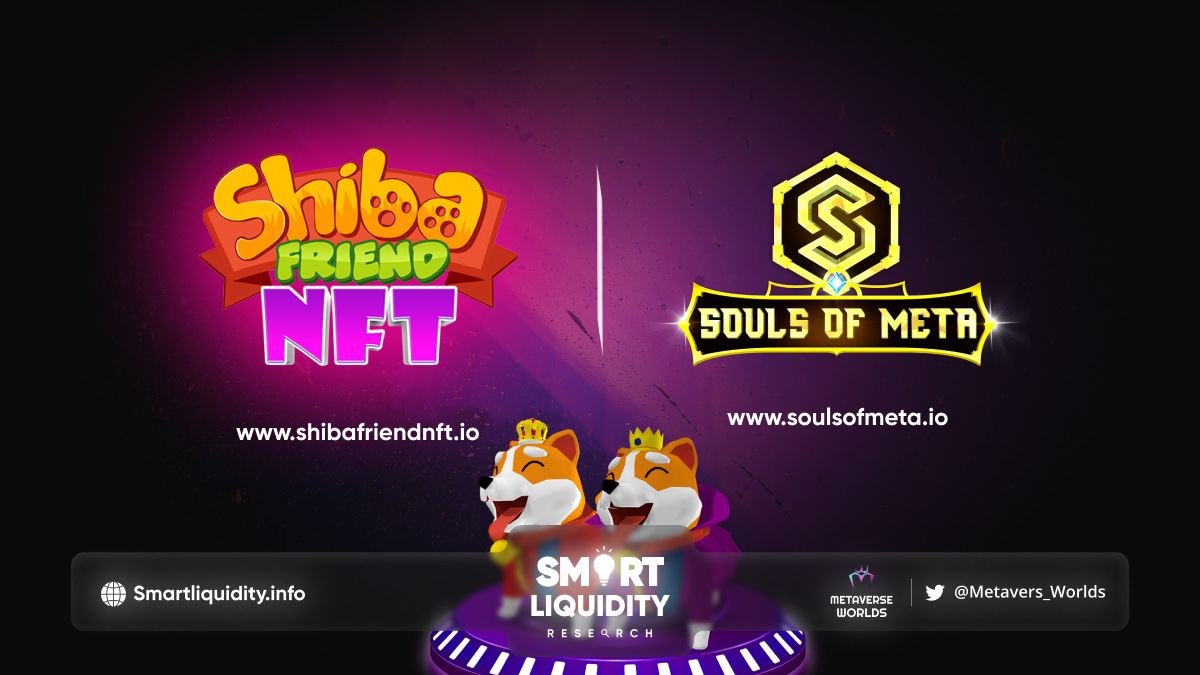 ShibafriendNFT has announced its strategic partnership with Souls of Meta.
Souls of Meta is a cross-game multi-chain Fun-2-Earn 3rd Person Action RPG Fantasy NFT gaming Metaverse of blades and sorcery where you can own, play and monetize NFT assets through GameFi and SocialFi, and travel through community-created realms, fight monsters, collaborate with other players (PvE & PvP), solve quests and beyond, to have fun playing and earn at the same time!
Souls of Meta has built an NFT game that is actually fun to play while earning with a free-to-play tier. No level is the same as it uses a procedurally generated level-design engine that will make each playthrough completely unique.
Souls of Meta Links: linktr.ee/SoulsOfMeta
About ShibafriendNFT:
Shibafriend NFT Metaverse is a Female-Centric Metaverse conceived by our CEO Apple Vuong Phuong, with real Shiba Inus Gameplay and a platform empowering women to start their NFT Shiba Dao Career through our metaverse!
 Metaverse Gameplay: Role Playing Game, Adventure, Logic, Platform preferred by majority of Female Gamers.
Metaverse platform for
-1.4 Billion Female Gamer
-Female Communities
-Female Streamer Bigo and Streamers, Tiktokers.
ShibaDAOS Career Path: A unique Bigo Live business model of Play and Earn Path for Female communities to become as NFT DAOS.
UNIQUE POSITION?
🐶Over 7.4 Million Watchlist in CoinMarketCap and growing!
🐶FIRST FEMALE CENTRIC METAVERSE designed by our CEO Apple.
🐶FIRST in the WORLD of 23 sets of SHIBA Role Playing Characaters loved by Female Communities!
🐶Players already playing Shiba Music Game MAINNET!
We need SUPPORT from COMMUNITIES, INVESTORS, & VC to go to market!
SOURCE: https://shibafriend.medium.com/partnership-announcement-shibafriendnft-and-souls-of-meta-9160b384d6e9