DeHorizon and Gamerse Partnership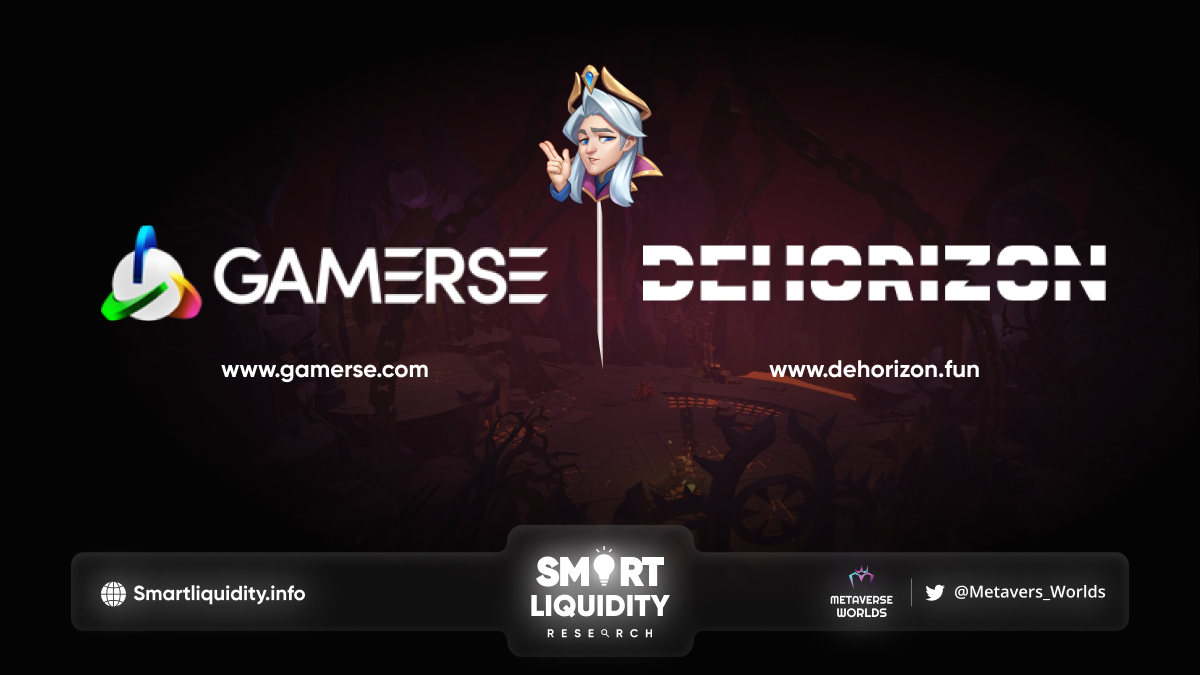 DeHorizon has announced a partnership with

Gamerse

, a social platform for gamers to talk about their favorite games, buy and trade NFTs as well as take part in token staking.
DeHorizon and Gamerse Partnership
The integration of DeVerse NFTs and the creation of a DeVerse Verified Game Page on  Social Aggregator Marketplace is due to launch on 12th May 2022.

Collaboration on NFT airdrop campaigns

Cross community AMAs

Upon launch of the Gamerse Social Platform DeHorizon games will enjoy an official and verified "looking for groups" gaming pages. Gamers will be able to join these group to trade, socialize and connect with other DeHorizon gamers. These official DeHorizon groups will also enjoy exposure to the larger gaming community to draw in more gamers!

Share-to-earn model allowing users to earn from sharing content while incentivising DeHorizon to share exclusive drops.
With Gamerse, DeHorizon NFT series will reach higher exposure and liquidity on the market. The Gamerse marketplace will also work as a navigator to its projects for those who are attracted by their conception.
About Gamerse
Gamerse mission is to unify the fragmented NFT gaming an accessible community driven one-stop-shop for all Gamefi needs.
The platform provides a single unifying hub for the fragmented NFT gaming industry. NFT gaming enthusiasts will enjoy an immersive social ecosystem to form communities, trade NFTs and explore the blockchain gaming space. Gamerse is gearing up for the release of the first feature of its platform, the Social Aggregator Marketplace (SAM).
About DeHorizon
DeHorizon aims to become the next generation of metaverse game ecosystems, enabling players to create, socialize, and enjoy blockchain-based games with their friends. The long-term vision of DeHorizon metaverse is to create a virtual carnival open to all metaverse inhabitants across multiple chains, that lets players enjoy a second life.