Bitrue Yield Farming Pools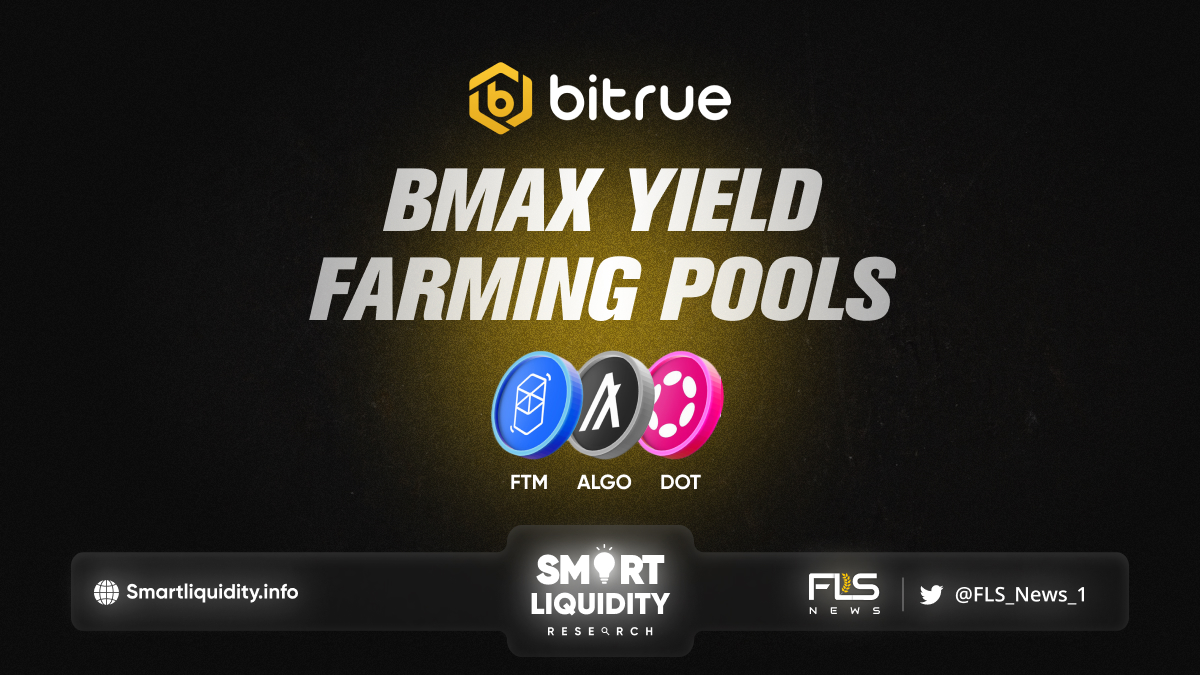 A brand new set of Bitrue Yield Farming pools are about to open, featuring three of the hottest coins currently available in the crypto space. Starting on May 6th at 13:00 UTC users will be able to make investments of Polkadot DOT, Algorand ALGO, and Fantom FTM to receive rewards of up to 16% APY.
See the table below for all the Bitrue Yield Farming pools that will be opening:
| | | | | |
| --- | --- | --- | --- | --- |
| Invested Coin | Reward Coin | Lockup (Days) | Cap | APY (Estimated) |
| DOT | DOT | 14 | 30,000 | 16% |
| DOT | BMAX | 14 | 60,000 | 16% |
| ALGO | ALGO | 14 | 3,000,000 | 4% |
| ALGO | BMAX | 14 | 6,000,000 | 4% |
| FTM | FTM | 14 | 1,500,000 | 7% |
| FTM | BMAX | 14 | 3,000,000 | 7% |
As per usual we have a concurrent set of BMAX pools opening at the same time as the regular pools. For this round the APY that you can earn is matched but the availability has been increased, which we hope will mean that more people will be able to get their investments in before they sell out. They WILL still sell out fast though, so if you want to make sure that you get your investment locked in please make sure that you prepare your funds in advance and be ready to take part the moment the pools go live. The coins are available for purchase right now on the Bitrue Exchange: DOT; ALGO; FTM.
About Algorand
Algorand created the world's first pure proof-of-stake foundational blockchain designed for the future of finance. Beyond the elementary requirement of an open, public network, Algorand's technology enables a set of high performing Layer-1 blockchains that provide security, scalability, complete transaction finality, built in privacy, Co-Chains, and advanced smart contracts.
About Fantom
Fantom has created an incredibly flexible and highly scalable open-source network, facilitating developers in porting their Ethereum-based dApps to a less costly and more speedy solution. Acting as an EVM compatible ecosystem, there are currently over 80 DApps having deployed on Fantom, varying from DEXs and DeFi platforms to NFT marketplaces and various blockchain tools.
Fantom is powered by its $FTM token, which can be used to pay fees as well as staking. Fantom's modularity has attracted many projects.
About Bitrue
Bitrue is the most secure and advanced online platform for buying, selling, transferring, and storing digital currency.
Source: