Forward Protocol Integrates Chainlink VRF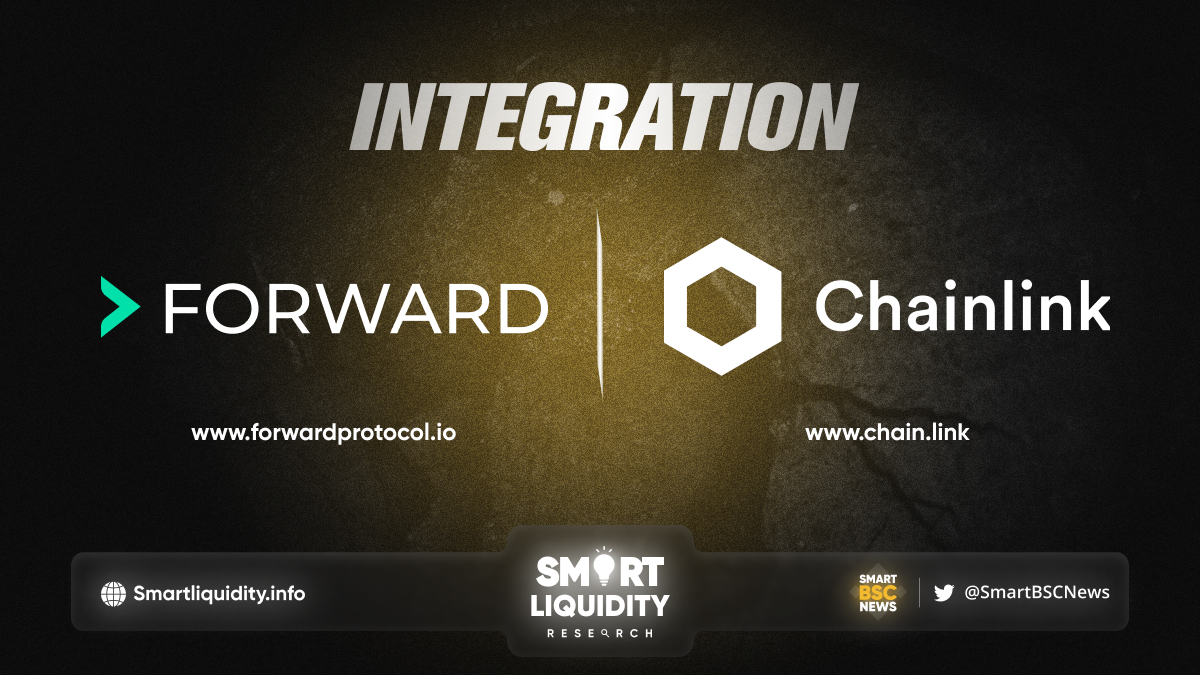 Forward Protocol Integrates Chainlink VRF. The integration enables Forward Protocol's blockchain adoption solution to leverage Chainlink' industry-leading RNG solution to help determine allowlist slots in their upcoming IVO. And now announcing Forward Protocol Integrates Chainlink VRF.
Forward Protocol lowers the barrier to entry across verticals through a B2B approach known as Forward Factory, which connects ideas, companies, and markets with open-source, fully customizable, no-code-required smart contract tools. Forward Factory makes blockchain adoption an unambiguous and straightforward process for organizations. Decide. Deploy. Test. Evaluate. No hidden costs involved.
Integrating Chainlink VRF into Forward Factory
In order to help determine allowlist slots in our upcoming IVO, Forward Protocol need access to a secure random number generator (RNG) that any user could independently audit. However, RNG solutions for smart contracts require several security considerations to prevent manipulation and ensure system integrity. For instance, RNG solutions derived from blockchain data like block hashes can be exploited by miners/validators, while off-chain RNG solutions derived from off-chain APIs are opaque and don't provide users with definitive proof about the integrity of the process.
After reviewing various solutions, they selected Chainlink VRF because it's based on cutting-edge academic research, supported by a time-tested oracle network, and secured through the generation and on-chain verification of cryptographic proofs that prove the integrity of each random number supplied to smart contracts.
Chainlink VRF works by combining block data that is still unknown when the request is made with the oracle node's pre-committed private key to generate both a random number and a cryptographic proof. The Forward Protocol smart contract will only accept the random number input if it has a valid cryptographic proof, and the cryptographic proof can only be generated if the VRF process is tamper-proof.
Chainlink
Chainlink is the industry standard for building, accessing, and selling oracle services needed to power hybrid smart contracts on any blockchain. Chainlink oracle networks provide smart contracts with a way to reliably connect to any external API and leverage secure off-chain computations for enabling feature-rich applications.
Forward Protocol
Forward Protocol uses an easy-to-use WordPress-like model to facilitate a no-code environment that users can use to deploy their blockchain applications without technical knowledge. Forward Protocol has elements of NFT, DeFi, Gamification, AI, ML, and Social Tokens inbuilt that connect the value-driven economy. Applications and smart contracts from Forward Protocol can be deployed on any EVM compatible chains in one click. Forward Protocol is cross-chain compatible, industry-agnostic, and adoption-focused, with an ultimate goal to fast-track mass adoption of blockchain technology.
Source
https://forwardprotocol.medium.com/forward-protocol-integrates-chainlink-vrf-to-help-determine-ivo-allowlist-slots-f02e36db9921