Sheesha Finance x Polygen Partnership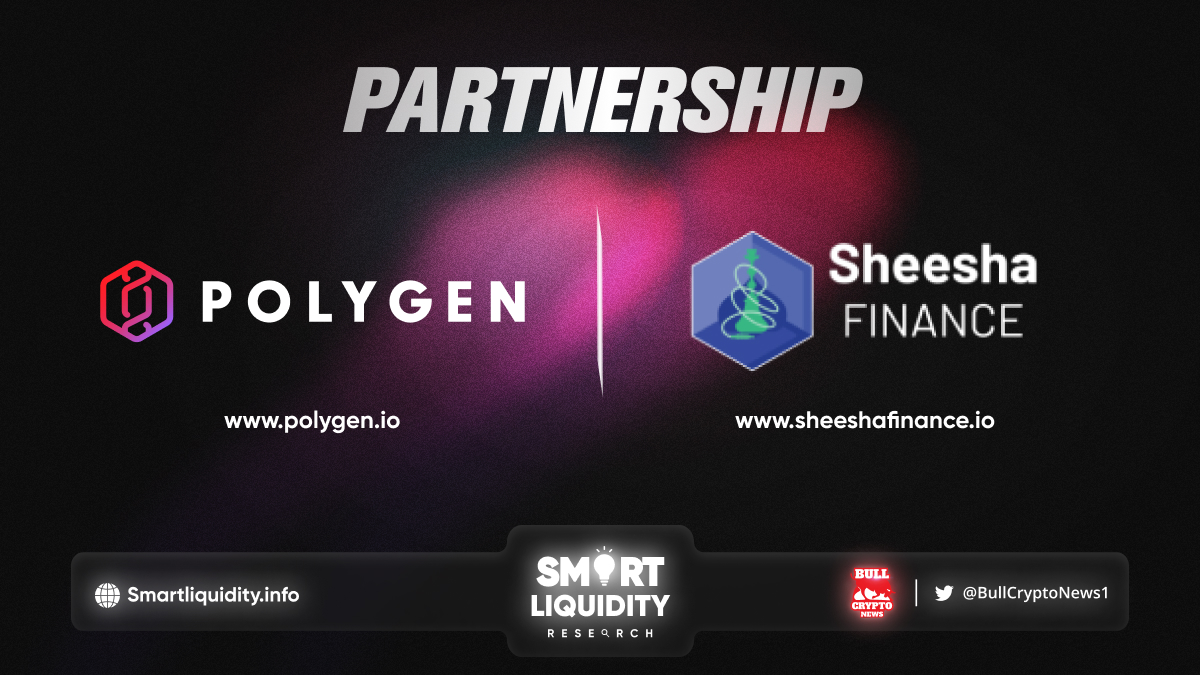 Sheesha Finance is delighted to announce its strategic partnership with Polygen, a permissionless launchpad where projects are free to innovate, experiment and unveil their ventures to a community of independent VCs.
What Is Polygen?
Polygen is a decentralised launchpad driving innovation and attempting to solve the problems that launchpads and projects have today.
Some of the problems facing launchpads are that they lack transparency and can be vulnerable to exploitation as a result, and great ventures can be overlooked as organisers prioritise their own best interests instead of orienting themselves around the project and investors.
Projects are essentially at the mercy of the launchpad's requirements. They can be caught managing launchpad issues and manual processes, and can sometimes be unintentionally caught in pump and dump schemes. One fatal drawback is that new projects can be left without a community once the launchpad moves on to the next offering.
Polygen aims to reimagine the underlying nature of launchpad ecosystems. By design, Polygen allows projects to explore, innovate, and launch their ventures — without anyone's permission. Here's some key differences between Polygen and other launchpads:
Full transparency with every step of the launchpad existing on-chain
Permissionless for any project to raise funds using three simple steps: connect a wallet, load up the raise, and hit "Okay"!
Flexibility: allowing any form of raise to be incorporated within the system
Completely fair for buyers through creating a token distribution that's based upon supporting the initiative
Community-driven: the best projects rise to the top based on what the community decides is worthwhile
Accommodating: projects can run any round they wish (seed, private, public), and can even link rounds together.
Polygen is truly a next-generation launchpad, aiming to uncover some of the most promising projects in the space while fully adhering to the tenets of crypto and decentralised technology.
"Polygen and Sheesha Finance both firmly believe in making the best projects accessible to all. We are delighted to partner with Polygen and look forward to seeing how the projects they support will grow." — Sheesha Finance CEO, Saeed Al Darmaki

 
ABOUT SHEESHA FINANCE 
Sheesha Finance is a leading DeFi Staking Platform. They provide premium cryptocurrency portfolio diversification and rewards. Rewarding investors of any size, from small to large ticket holders, with DeFi tokens.
ABOUT POLYGEN
Polygen is a Permissionless Launchpad to fund innovation in a truly decentralized manner – No Gatekeepers.

SOURCE: