Strategic Partnership: Spintop & BoomLand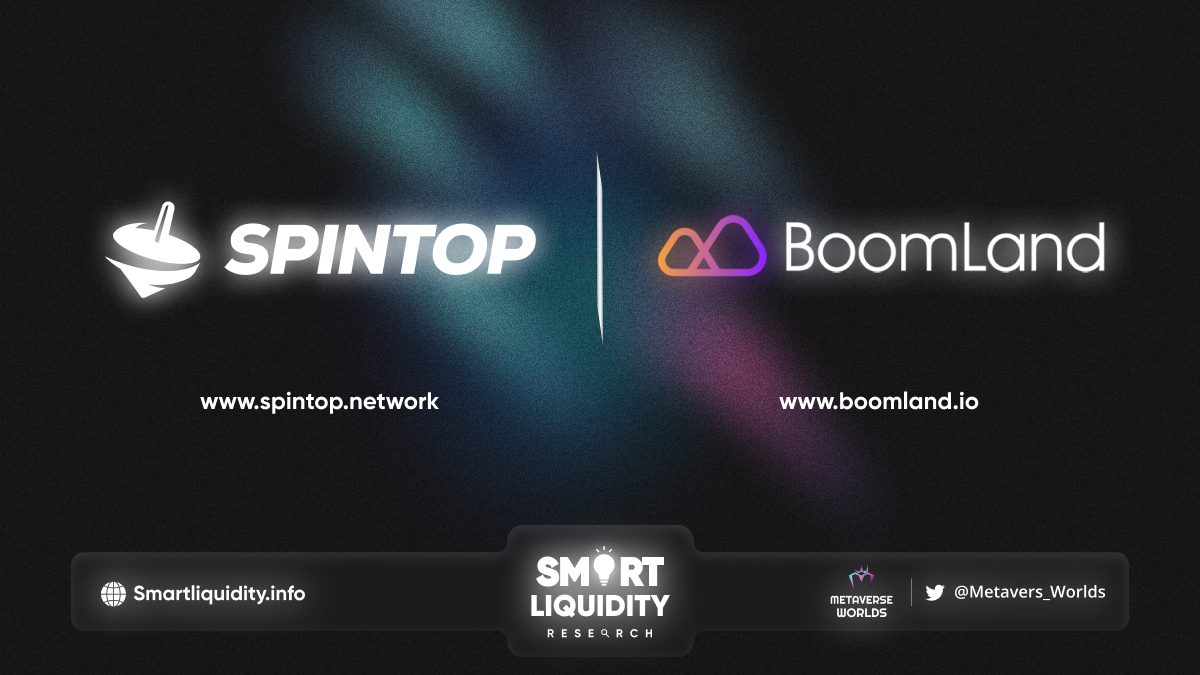 Spintop joins its forces with BoomLand the blockchain gaming platform of BoomBit group, one of the fastest-growing game studios in the world with 1.1 billion downloads.
Spintop partnership with BoomLand, to provide the rapidly growing game studio with comprehensive support via Gamepedia, Spindex, SpinStarter, and Guild Maker.
BoomLand will be fully integrated into every single product of the Spintop platform. This will give them the chance to present the power of Spintop Ecosystem as a whole.
Their strategic partnership will consist of 3 major components:
Complete Product Integration: Gamepedia, Spindex, SpinStarter, and GuildMaker.
Direct Investment as Strategic Investor: Spintop will participate in the strategic round investment of BoomLand, while guiding a world class mobile blockchain game from A to Z.
Direct Investment in Game Assets: Spintop will invest in BoomLand games NFTs and exclusively launch Guild Maker with BoomLand in Q3 2022.
Spintop is looking forward to launching GuildMaker with BoomLand's upcoming game Hunters on Chain, which is the on-chain version of the highly successful mobile game Hunt Royale.
About BoomLand
BoomLand is backed by BoomBit — a leading mobile gaming studio with more than 1.1B downloads since inception and a publicly-traded company on the Polish Stock Market — is building next-gen gaming infrastructure and Metaverse to offer high-quality player experiences to Web3 gamers on mobile.
BoomLand's goal is to open the market for the billions of mobile gaming audiences, and bringing GameFi to the masses.
About Spintop
Spintop is the next generation blockchain gaming hub that aims to utilize the new tools of web3. Offer a comprehensive experience for players, traders and investors. In Spintop, aspire to guide, discuss and supply through blockchain gaming. 
SOURCE: https://spintopnetwork.medium.com/an-exciting-and-comprehensive-strategic-partnership-spintop-boomland-de75347674bf