Forward Integrates Chainlink Price Feeds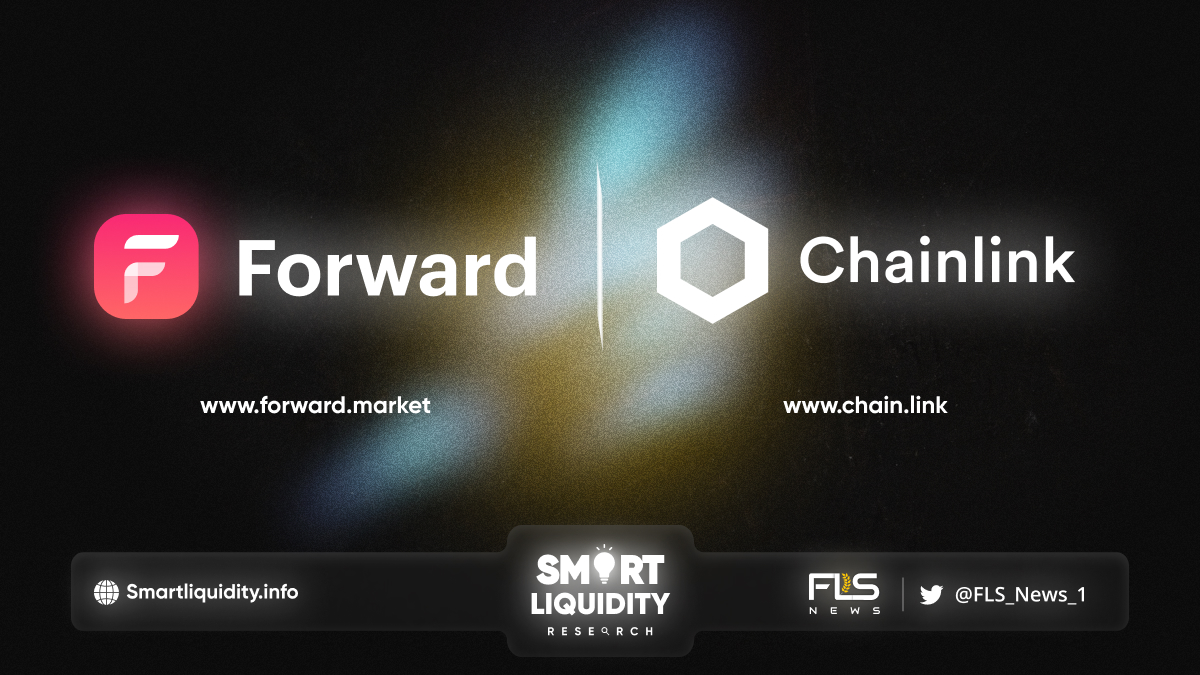 Forward is excited to announce that they integrates Chainlink Price Feeds on BNB Chain mainnet to support their exchange and lending and borrowing protocol. They are also planning to integrate Chainlink Keepers, to help automatically liquidate positions, liquidate loans, and rollover loans. By integrating oracle network. Forward, will be able to power the DeFi exchange and lending/borrowing platform with hyper-reliable, cost-efficient, and decentralized price data and automation.
Unlocking Advanced Utility With Complementary DeFi Products
By combining, the utility of the exchange and LBP. Forward is able to instantly match users' long and short perpetual futures orders using our Automated Position Hedger. The exchange requires liquidity to instantly support new positions, which creates real borrowing demand for the LBP. This enables open positions on a variety of underlying assets via exchange or access to yield by lending to LBP. Ultimately, this eliminates the need for a central limit orderbook or marketmaker, lower the trading fees for the users.
Supporting Fair Market Prices With Chainlink Price Feeds
As a result, they decided to integrate Chainlink Price Feeds to provide accurate market data for the following USD price pairs: BNB, BUSD, and USDT. Price Feeds are the market-leading data solution as they provide a multitude of critical features such as:
High-Quality Data — numerous premium data aggregators, leading to price data that's aggregated from hundreds of exchanges, weighted by volume, cleaned of outliers and wash trading.
Secure Node Operators — secured by independent, security-reviewed, Sybil-resistant oracle nodes run by leading blockchain DevOps teams, data providers, traditional enterprises.
Decentralized Network — decentralized at the data source, oracle node, and oracle network levels, generating strong protections against downtime and tampering by either the data provider or oracle network.
Reputation System — provides a robust reputation framework and set of on-chain monitoring tools that allow users to independently verify the historical and real-time performance of node operators and oracle networks.
Increasing Reliability and Decentralization With Chainlink Keepers
The exchange and LBP must execute contracts when assets hit a specific price or at specific points in time. Furthermore, when a loan is opened longer than the initially defined period, such as after 28 days. They need to automatically recalculate the interest rate in order to rollover the loan. Given that, the low-fee platform secures valuable financial contracts, this required a hyper-reliable yet cost-effective automation solution.
They chose to integrate Chainlink Keepers because they offer;
Decentralized Execution — provide reliable, trust-minimized automation with no point of failure, mitigating risks around manual processes and centralized servers.
Increased Efficiency — Projects that use ChainlinkKeepers are able to reduce time spent on DevOps, minimize operational overhead, and streamline development workflows.
Enhanced Security — sign on-chain transactions themselves, enabling automated smart contract execution without exposing private keys.
Reduced Costs — perform efficient off-chain computation for smart contracts, allowing developers to build feature-rich dApps at lower costs.
Looking Ahead: Becoming the Leading Decentralized Derivatives Exchange
Mission is to become the leading decentralized derivative platform and revolutionize the way people trade. To do this, they need to offer a wide variety of financial contracts on our DeFi platform. Given that, this requires them to incorporate the price data for the corresponding underlying assets into their platform. They plan to integrate many more price pairs into our platform in the future using Chainlink Price Feeds.
About Forward
Forward is a decentralized finance platform on EVM based chain offering three main services, the decentralized derivative exchange (exchange), lending and borrowing pools (LBPs) and NFT for Trading.
About Chainlink
Chainlink is the industry standard for building, accessing, and selling oracle services needed to power hybrid smart contracts on any blockchain. Chain link oracle networks provide smart contracts with a way to reliably connect to any external API and leverage secure off-chain computations for enabling feature-rich applications.