SparkWorld* and Arcade Galaxy Partnership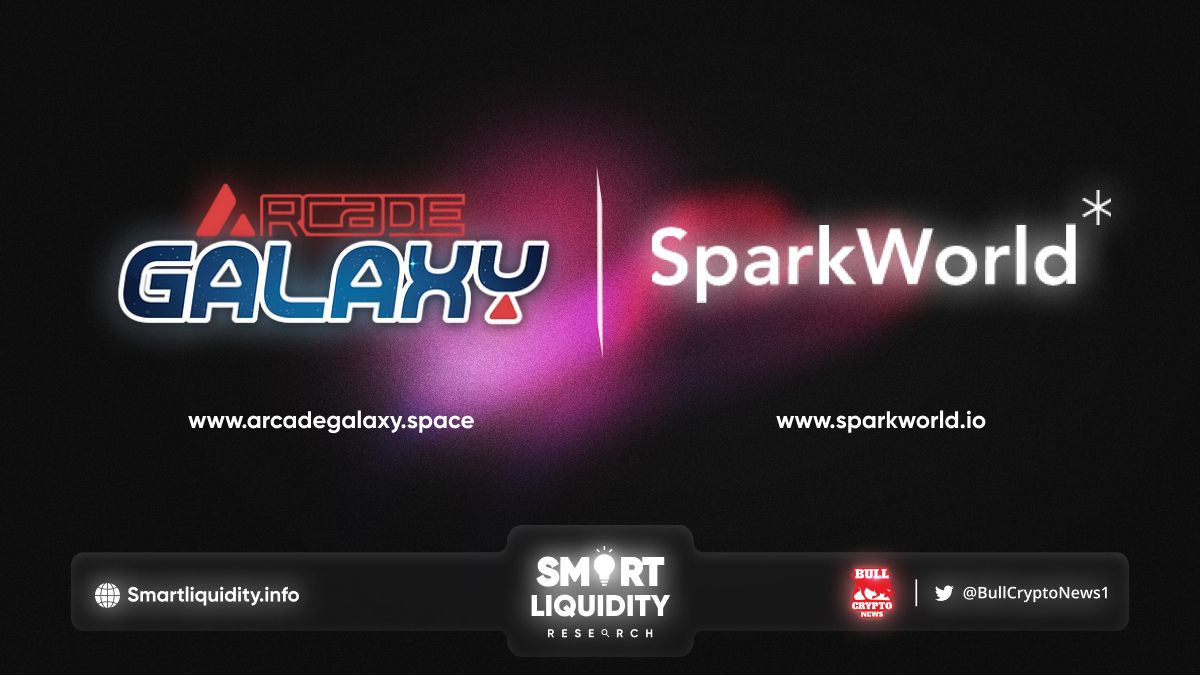 SparkWorld* is incredibly excited to welcome Arcade Galaxy to their ecosystem as their new partner.
Arcade Galaxy is the first-ever Play-to-Earn arcade on the Avalanche network — a magical metaverse sci-fi world filled with creatures called Cubs, and never-ending quests in a virtual galactic empire.
Jolyon Layard Horsfall, Co-CEO of SparkWorld* and active participant in the Play-to-Earn space, was delighted to have Arcade Galaxy on board as a partner, and commented on the FPL partnership: "Like Arcade Galaxy, SparkWorld* is putting a lot of effort in making NFT gaming and Web3 gamification more widespread. Decentralised gaming is definitely one of the industries that could bring NFTs closer to mainstream audiences. With FPLs, there are a lot of opportunities to be taken advantage of as projects like Arcade Galaxy will be releasing brilliant NFT collections for their games, so SparkWorld* is really excited for the collaboration and wish to start their mutual operations as soon as they can!"
Co-Founder at Arcade Galaxy and an experienced fintech product designer, Evan Wu, was as excited about the projects' upcoming collaborative efforts and stated: "SparkWorld*'s Fair Prediction Launches are a well-designed concept that significantly improve on traditional NFT whitelisting.
SparkWorld* x Arcade Galaxy Partnership
The SparkWorld* x Arcade Galaxy partnership will be deeply focused on NFTs and their launches through SparkWorld*'s own invention; the Fair Prediction Launch, which is a gamified solution to prominent whitelisting issues like the first-come-first-served model and lack of fairness & accessibility.
The SparkWorld* dApp is aiming to be released in June of 2022. Following a Fair Prediction Launch with Arcade Galaxy shall be able to take place. In the third quarter of 2022, Arcade Galaxy will be releasing another collection of Cub NFTs. Both projects are in talks about working together to facilitate the launch of digital creature NFTs.
SparkWorld* and Arcade Galaxy's partnership, however, will not be limited to their Fair Prediction launch collaboration. The projects are planning to run a variety of co-marketing activities that include sharing each other's social media announcements and communities, and immersive AMAs on both parties' communities.
In addition, press releases including deep dives into product offerings will be created in collaboration by the two projects. Publishing reminder tweets and retweeting important announcements, both SparkWorld* and Arcade Galaxy.
About SparkWorld
SparkWorld is an innovative community-centric web3 ecosystem, powered by FPLs and underpinned by the SPRK token, on a mission to quickly overcome the challenges of whitelisting, randomised minting, and prelaunch NFTs , through a gamified and completely trustless marketplace that creates value for everyone involved.
About Arcade Galaxy
Arcade Galaxy is a race of creatures known as Cub. After millennia of wandering across the universe, they reached the Arcade Galaxy, a realm of magic and play. Where each planet is home to games and trials of speed and skill.
SOURCE: