EFUN and ARCUS Integration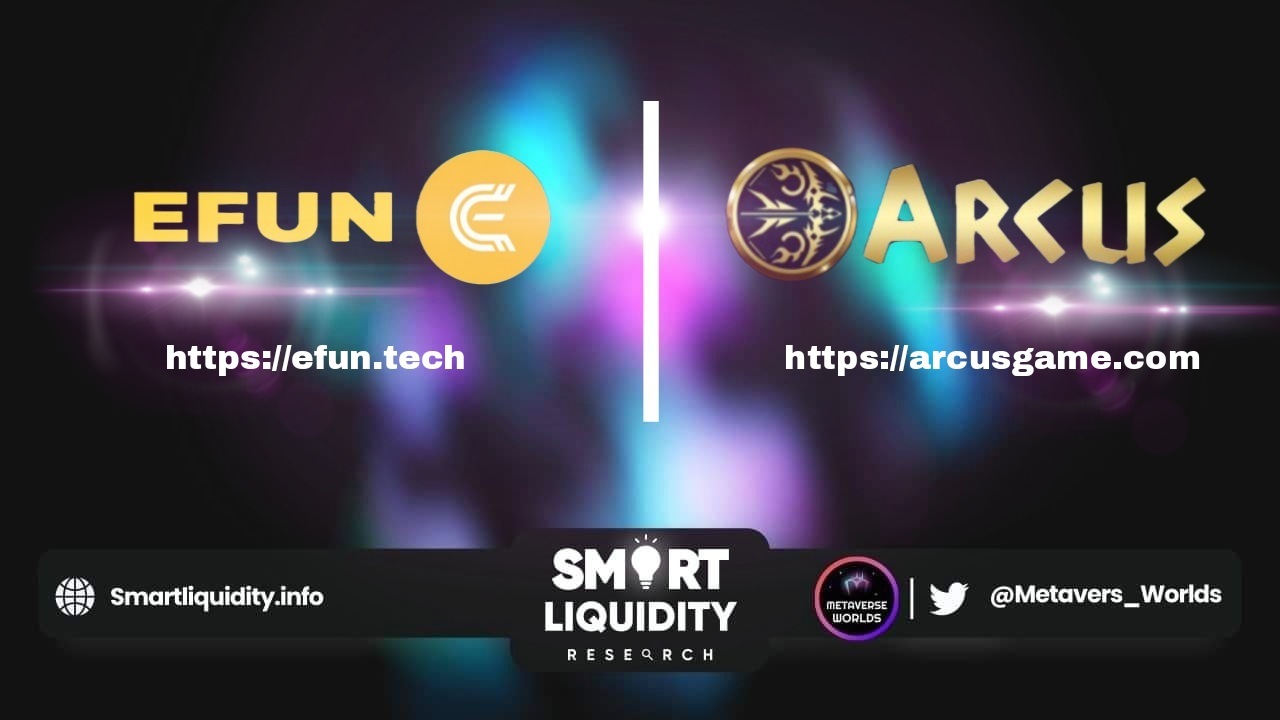 EFUN has announced its new Integration with ARCUS, with the recent launch of countless Play-To-Earn Games powered by blockchain.
Firstly, with this Integration, ARCUS will be integrating EFUN's decentralized prediction protocols into their platform besides their other exciting features. EFUN and ARCUS will hold exciting sponsored events that will be advantageous to their users. They will do community sharing and lastly cross-marketing and will hold an AMA between its two communities.
Arcus is a bow and arrow combat with up to 10 or more players cross-platform that consists of an intense, fun, real-time and arena-based Player vs Player; and a team play Guild Wars action. This skill-based game application is also available for Deathmatch and Heroes Journey it includes a treasury bank feature. Like many NFT games, Arcus embraces a P2E Play-To-Earn Business Model — a powerful model that combines two staples that have been propelling humankind since the beginning of time — Money and Entertainment.
About Arcus
Arcus is emerging as a Play-To-Earn-and-Enjoy NFT game model and has been thrilled with its exciting gameplay than the usual. A real-time bow and arrow experience is sure to captivate gamers all around the world as PVP experience will be exhilarating in the NFT world. The Hero's Journey mode will allow players to explore more about Arcus' story, get to know characters and villages and expose the corrupting spirit enveloping the world and save Arcus as it continue to grow as a community of Arcusians.
Arcus aims to deliver such wonderful concept leveraging in Play-to-Earn-And-Enjoy model. Together with token, NFT balancing and a variety collaborations, Arcus will be able to carry through this one-of-a-kind venture.
About EFUN
EFUN is the pioneer platform for games of predictions on Web3 and the Metaverse. Helps organizations to collect opinions of the mass and enhance brands awareness. EFUN's mission is to make Games of Predictions not only fun and beneficial but also transparent and trust-worthy.
SOURCE:
https://efun.medium.com/efun-arcus-integration-c4a50c630202