Jack Henry Partners with NYDIG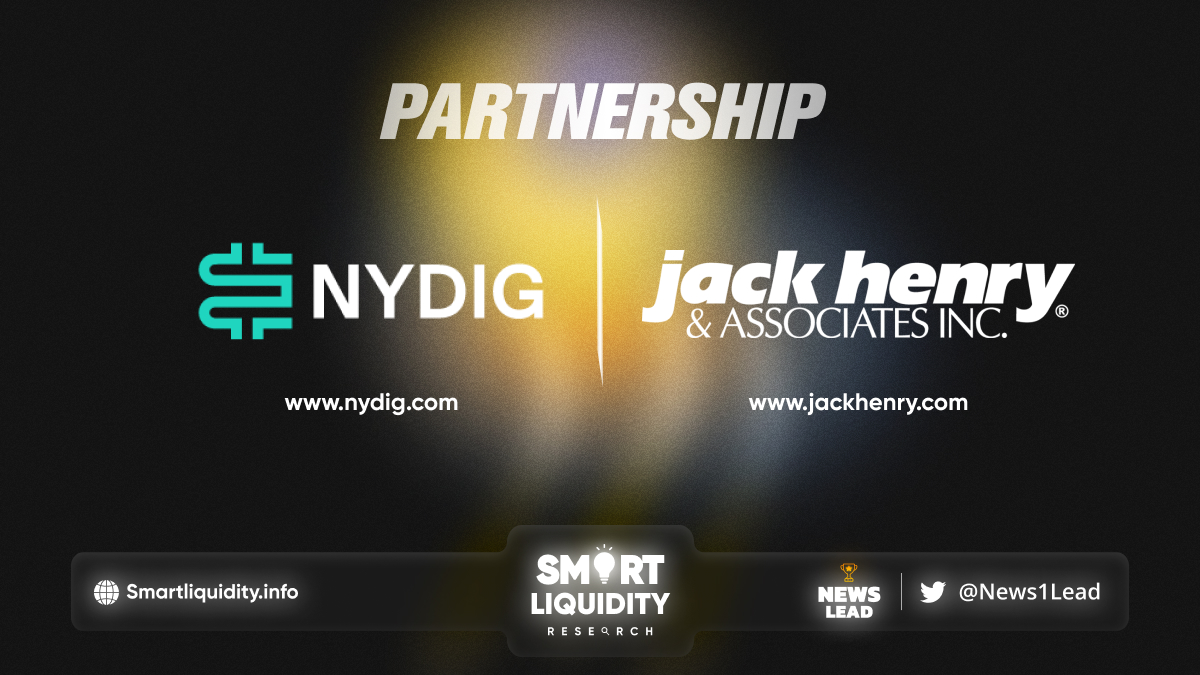 Jack Henry

partners with

NYDIG

to enable financial institutions to make bitcoin more accessible to accountholders.
Collaboration benefits
Firstly, consumer and business accounts will be able to access NYDIG's buy-hold-sell capabilities through the Banno Digital Platform™, with JHA PayCenter™ facilitating payments to and from NYDIG over the RTP® network. Secondly, Jack Henry's digital banking platform currently supports regional and community financial institutions in the U.S. In addition, it is offering leading capabilities and access to popular third-party apps to more than 7.1 million consumers.
Rahm McDaniel, Head of Banking Solutions at NYDIG, said, "Jack Henry is a key access point to community financial institutions and Main Street America. Together, we are bridging access to broader financial tools for Jack Henry customers. This relationship marks an important step toward making bitcoin services more obtainable for both financial institutions and their accountholders. "
More Details
Above all, banks and credit unions can benefit from the opportunities cryptocurrency presents, as well as enabling automated savings, wealth-tech, and fractional-investing options for accountholders. However, Jack Henry partners with NYDIG to enable financial institutions to offer competitive services that meet the needs of today's consumers and businesses. Therefore, it improves their financial health, further establishing their place as trusted providers in their financial lives.
Julie Morlan, senior managing director of digital solutions at Jack Henry, said, "It's important for financial institutions to be at the center of financial transactions, and our work with NYDIG is a great example of how we can collaborate to make this a reality. Our relationship with NYDIG helps more banks and credit unions meet today's modern payment demands. It supports our mission of equipping financial institutions with optionality and access to a broader financial ecosystem, maintaining first-app status for consumers' financial needs."
About NYDIG
NYDIG is a bitcoin company powering a more inclusive economic system. Delivering technology and financial services to businesses in a broad range of industries. And its full-stack bitcoin platform is built to the highest security, regulatory, and operational standards. Also, NYDIG is the gateway to a new era of financial products that make bitcoin more accessible for all.
About Jack Henry & Associates, Inc.
Jack Henry (NASDAQ:JKHY) is a leading SaaS provider of technology solutions primarily for the financial services industry. In addition, they are an S&P 500 company that serves approximately 8,000 clients nationwide through three divisions: Jack Henry Banking® provides innovative solutions to community and regional banks; Symitar® provides industry-leading solutions to credit unions of all sizes.
SOURCE:
https://www.prnewswire.com/news-releases/jack-henry-and-nydig-to-offer-bitcoin-services-to-financial-institutions-301543605.html