Propel and Rage.Fan Partnerhsip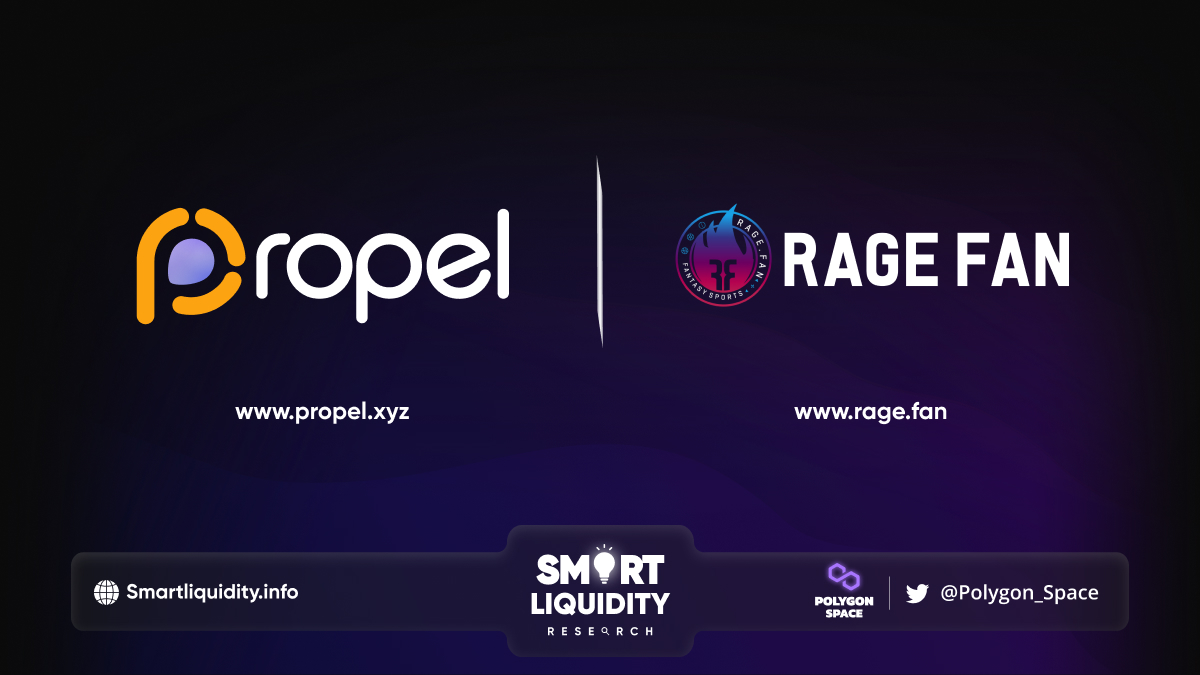 Propel has announced its strategic partnership with Rage.Fan, a fan-first decentralized sports platform.
Rage.Fan is a one Stop Solution for Fantasy Sports, NFTs, Predictions and Crypto Play. And it is a unique platform because of the following:
Transparency: All transactions are recorded in smart contracts for transparency.
Global Play: Users across globe can participate in the contests without limitations
Multi-Chain & Multi-token: Rage.Fan technology has capability to support tokens across multiple chains.
Propel will facilitate and learn about multiple prospects in the gaming, Staking, and NFT industries with the support of Rage.Fan. In the future, it would like to serve Rage Fan with its pioneer Staking solution and other Blockchain protocols. In addition, both Propel and Rage.Fan will help each other to give the marketing boost and introduce our teams to other Blockchain platforms for future collaborations.
About Propel
Propel is a global blockchain infrastructure solution platform that offers end-to-end, plug-and-play infrastructure solutions to DeFi, NFT, and Metaverse projects. Propel's solutions are available for multiple blockchain ecosystems and include multichain capabilities.
Propel holds the distinction of being the only provider offering DaaS, MaaS, and Staking solutions under a single umbrella.
About Rage Fan
Ragefan is a fan-first decentralized sports platform, primarily built for the Polygon platform and expanded to support other networks. Aims to create a transparent system that can't manipulate the outcome.
The platform brings in both the online sports format of fantasy sports and NFTs in the same portal. Users can access and play via web and mobile platforms. Offers Fantasy Sports and NFTs that require skill, knowledge, and interaction.
SOURCE:
https://propelxyz.medium.com/propel-x-rage-fan-50408b8ee91