Unmarshal Integrates with Spherium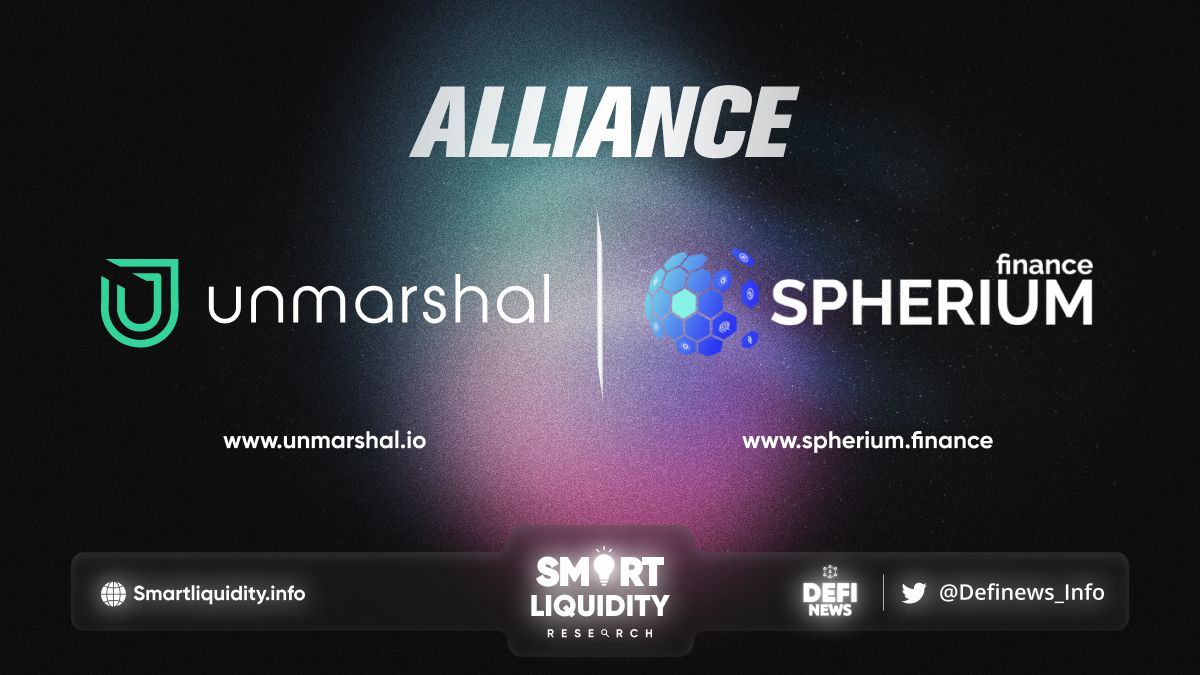 Unmarshal integrates with Spherium Finance, the platform that empowers the cross-chain community by developing a suite of DeFi applications.
Unmarshal's indexing and querying solution will provide decoded and real-time access to extract rich and structured data from numerous chains.  It includes Ethereum and Binance with ineligible data and greater scalability into Spherium's HyperSwap AMM protocol.
Unmarshal and HyperSwap
Spehrium's HyperSwap product is a cross-chain asset swap that is decentralized and based on an automated market-making mechanism.
Moreover, Unmarshal's unified APIs will assist Spherium in creating visual dashboards for DEX users using HyperSwap's smart contract on different chains. Furthermore, the Smart Dashboards are multidimensional performance management solutions that assist businesses in visualizing, measuring, monitoring, and also managing HyperSwap protocol. It will also provide users with visibility and transparency into the transactions.
"Unmarshal will play a key role in fetching relevant data for product functionalities that will help in enhancing the product experience for HyperSwap users. I am positive this partnership will empower our vision toward simple and scalable DeFi." – Aanchal Thakur, CEO AND Co-Founder, Spherium Finance
Unmarshal will also provide notifications to HyperSwap via firebase integration, keeping customers in touch and alerting them on any transactions made via the AMM DEX.
"We're excited to be working with Spherium Finance. I'm confident that our integration will be extremely advantageous to all HyperSwap DEX users."– Manohara K, CEO & Founder of Unmarshal
Together, Unmarshal and Spherium will also be working with several other technology coalitions in the near future. This is to bolster the growth of cross-chain interoperability.
ABOUT Spherium Finance
Spherium Finance is empowering the cross-chain community by developing a suite of DeFi applications. Fully cross-chain compatible, including a Bridge, Universal Wallet, Token Swap platform, Money Markets, Staking services, Lending/Borrowing protocol, as well as inter-blockchain liquidity transfer.
ABOUT Unmarshal
Unmarshal is a Multi-chain Web 3.0 data network. It aims to deliver granular, reliable & real-time data to dApps, DeFi protocols, NFTs, Metaverse, as well as on GameFi solutions.
RESOURCES
Medium