Crema Finance Strategic Partnership With Port Finance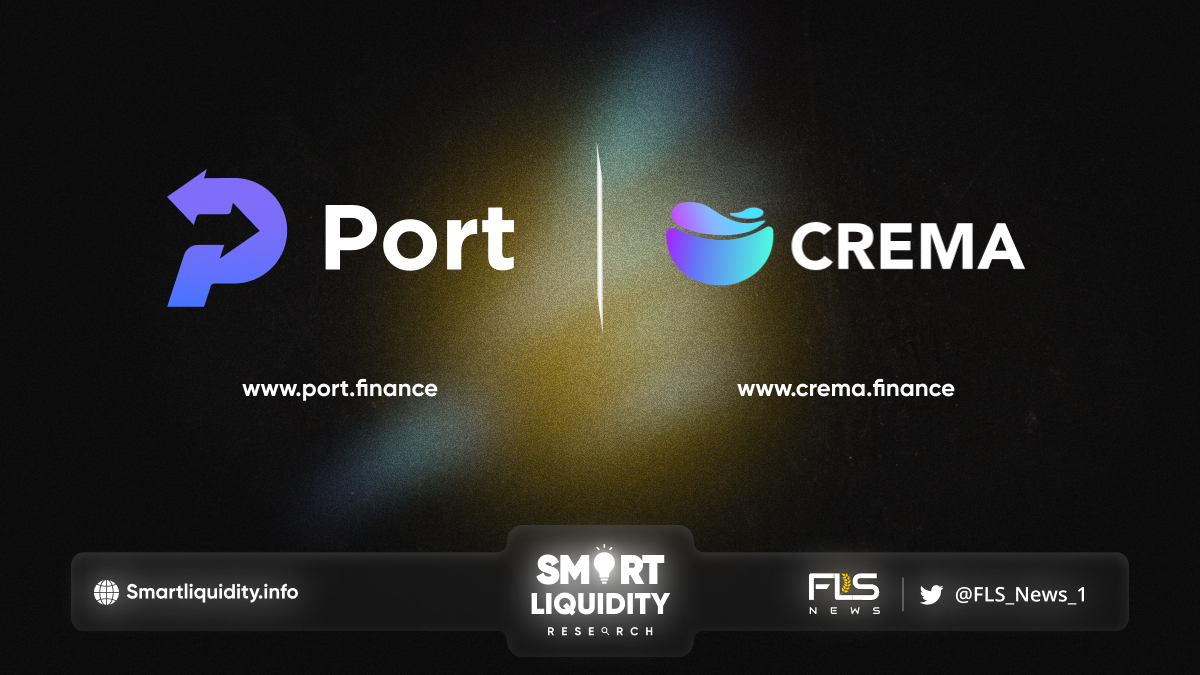 Crema Finance Strategic Partnership With Port Finance, the first non-custodial lending protocol on Solana.
Partnership Details:
Under crema Finance strategic partnership, both parties will cooperate actively on bridging the gap between Crema's concentrated liquidity market maker (CLMM) and Port Finance's various lending products.
This collaboration will definitely extend our mutual liquidity advantages and revitalize the DeFi world and Solana ecosystem at large.
About Port Finance
Port Finance is a lending protocol that aims to provide an entire suite of fixed income products including variable rate lending, fixed rate lending, and interest rate swaps.
About Crema Finance
Firstly, Crema Finance is a powerful concentrated liquidity protocol built on Solana that provides superior performance for both traders and liquidity providers. It changes the Solana DeFi game by introducing a series of innovations to improve capital efficiency and trading depth.
Products;
Concentrated Liquidity;
CLMM allows liquidity provider to set specific price ranges, add single-sided liquidity and do range order trading. It redefines the capital efficiency and trading depth on Solana.
NFT Liquidity Farming;
Firstly, a special gift from crema. The non-fungible liquidity contributed by liquidity providers are eligible to earn extra rewards from Crema NFT Liquidity farming pools.
Smart Router;
Externally integrated by Jupiter, the powerful aggregator on solana, internally equipped with Crema's own routing system. Crema always delivers the best price in the ecosystem to its users.
Cross-Chain Solutions;
Powered by CLMM pools and internal routing system, Crema can be a liquidity bridge for any cross chain platforms. With dedicated smart contracts deployed on multiple blockchains, cross chain swap has never been easier.