The Sandbox Collaborates with Jamiroquai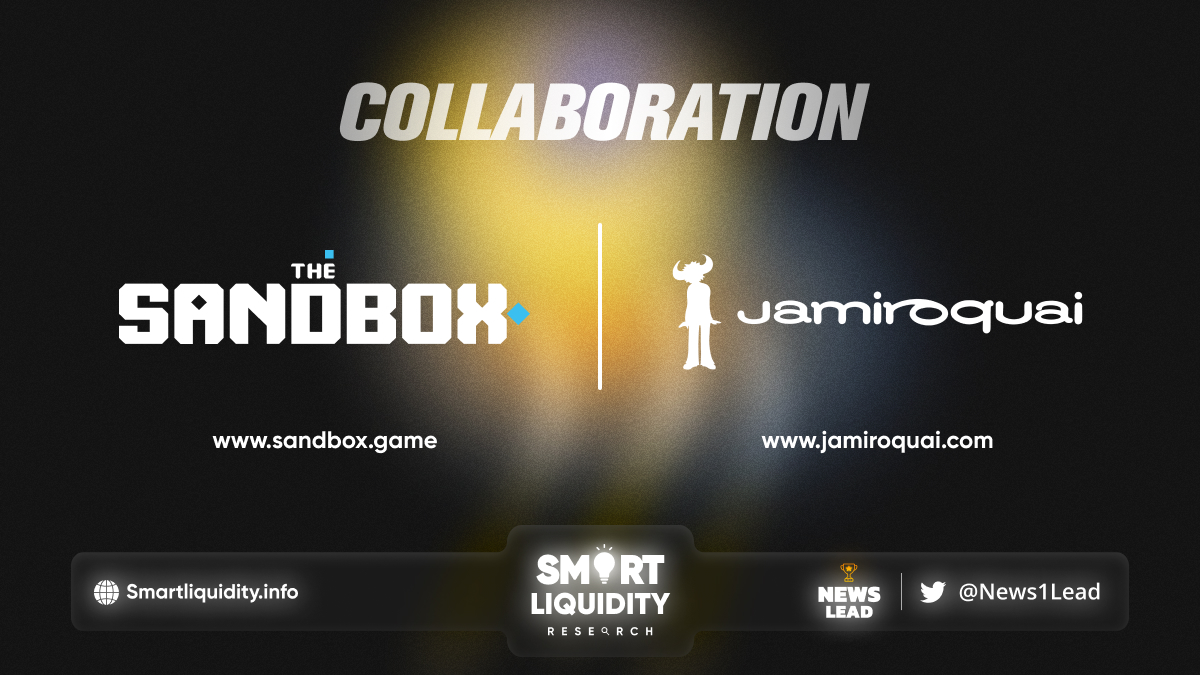 The Sandbox

collaborates with

Jamiroquai

, the seminal jazz-funk band led by Jay Kay, to bring the group's free-spirited essence to The Sandbox.
The strategic collaboration was developed in association with Bravado, Universal Music Group's industry-leading brand management division.
Why Jamiroquai?
Jamiroquai is a legendary funk and acid jazz band from London centered on vocalist Jay Kay. Known for the global smash, "Virtual Insanity", and a string of hit albums and worldwide tours, the Grammy-winning band has sold more than 27 million albums worldwide. Its third album, Travelling Without Moving, received a Guinness World Record as the best-selling funk album in history.
"Jamiroquai have always been future facing and super social – creating a LAND where everyone can come together in The Sandbox with a bit of funk, freedom, and fashion will provide a communal place to digitally connect with our fans and fellow music lovers," said a statement from the band this week. "We look forward to telling you more soon, but for now can say that hats will definitely be involved."
The Sandbox in Details
Part virtual real estate, part amusement park, The Sandbox fully embraces the idea of the metaverse as a continuous shared digital space where worlds and heroes collide to make magic. Firstly, The Sandbox Collaborates with Jamiroquai to join over 200 existing partnerships. Secondly, The Sandbox team's vision of empowering players to create their own experiences using both original and well-known characters and worlds.
About The Sandbox
The Sandbox, a subsidiary of Animoca Brands, is one of the decentralized virtual worlds. It has been fueling the recent growth of virtual real estate demand having partnered with major IPs and brands. In addition, building on existing The Sandbox IP that has more than 40 million global installs on mobile. The Sandbox metaverse offers players and creators a decentralized and intuitive platform. The goal is to create immersive 3D worlds and game experiences and to safely store, trade, and monetize their creations.
About Animoca Brands
Animoca Brands, a Deloitte Tech Fast winner and ranked in the Financial Times list of High Growth Companies Asia-Pacific 2021, is a leader in digital entertainment, blockchain, and gamification that is working to advance digital property rights. It develops and publishes a broad portfolio of products including the REVV token and SAND token; original games including The Sandbox, Crazy Kings, and Crazy Defense Heroes; and products utilizing popular intellectual properties including Disney, WWE, Snoop Dogg, The Walking Dead, Power Rangers, MotoGP™, and Formula E. The company has multiple subsidiaries, including The Sandbox, Blowfish Studios, Quidd, GAMEE, nWay, Pixowl, Bondly, Lympo, Grease Monkey Games, and Eden Games. Animoca Brands has a growing portfolio of more than 200 investments in NFT-related companies and decentralized projects. They are contributing to building the open metaverse.
About Jamiroquai
A band called Jamiroquai arrived on Earth in the 1990s. It leds by a jazz-infused soulman called Jay Kay, aka the Buffalo Man. The band have achieved global success in the shape of over 27 million album sales, Grammy Awards, Ivor Novello gongs, MTV Moonmen, multiple sold-out world tours and 30 years of solid funkin'. Throughout all those years, Jamiroquai's music has remained true.
SOURCE:
https://www.animocabrands.com/the-sandbox-partners-with-jamiroquai-to-get-funky-in-the-metaverse