DeFi Trading Incentive Tools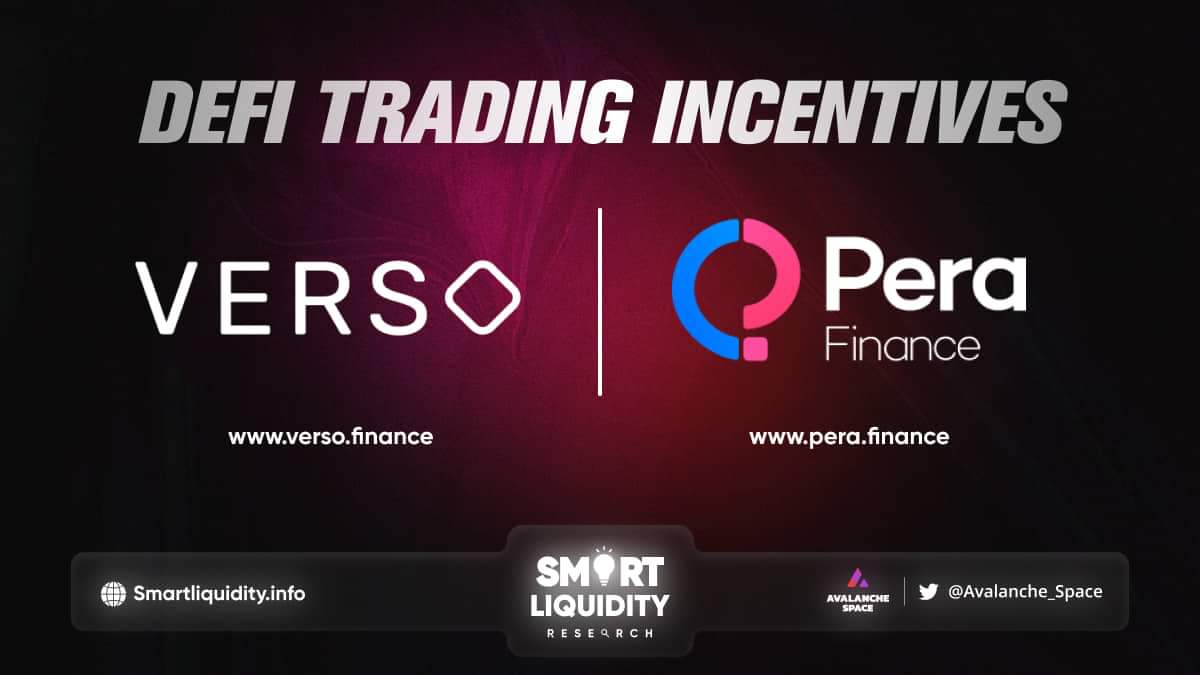 Verso collaborates with Pera Finance to increase its trading volume through DeFi's first swap farms.
DeFi Trading Incentive tools
Pera Finance shifts this logic by creating a mechanism that allows projects to customize their liquidity incentives for their pools.
Volume is the major metric for an exchange. Through trading competitions and with customizable swap farms, Pera boosts trading volume, improving the capital efficiency for the entire DeFi space.
By trading the pair on Pera's platform, you will be eligible for rewards. The higher the volume, the higher the liquidity because of the increase in total swap fees. The underlying VSO/AVAX liquidity pool will still be the same in Trader Joe, but to accrue fees for trading, you have to use pera's Swap Farm.
Verso's Trader Joe VSO/AVAX pool will be the first to use Pera's decentralized swap farms to improve volume.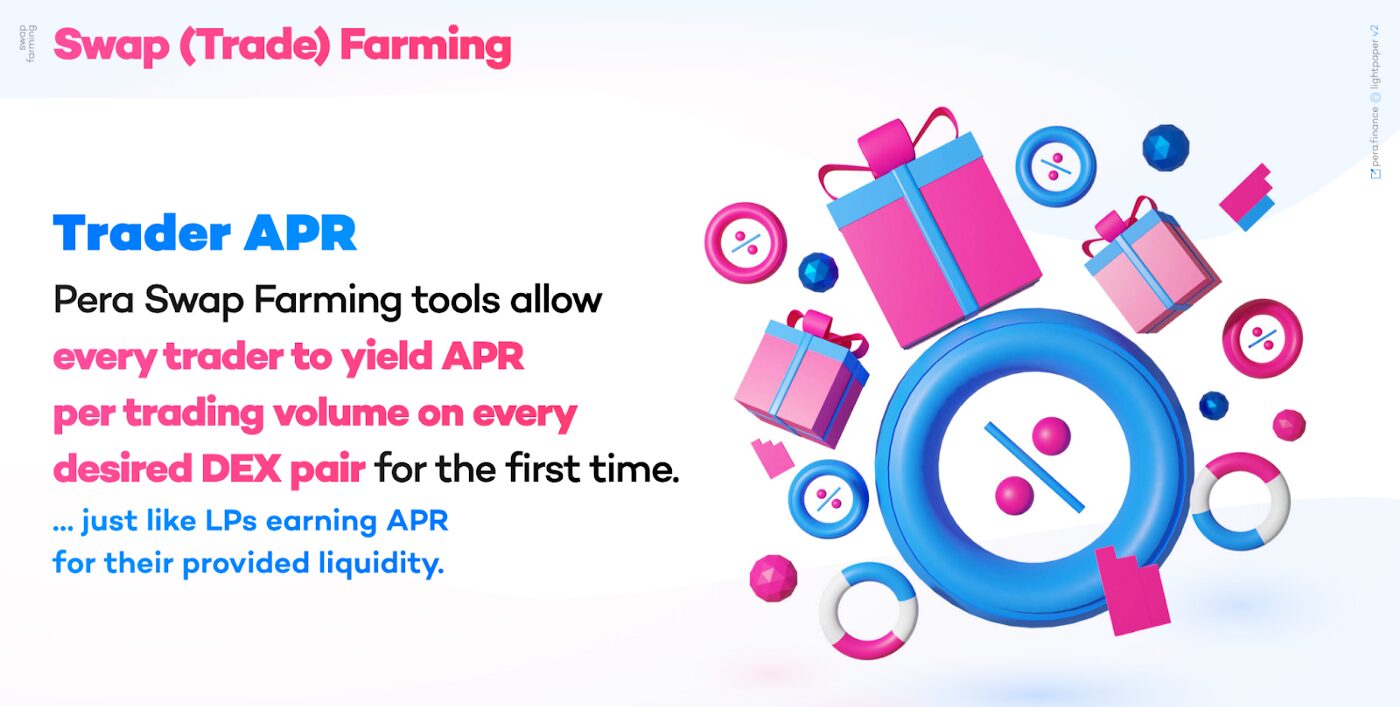 Pera focuses on Capital Turnover Rate (CTR), which measures liquidity usage. By incentivizing traders to trade your pair first, Verso's rewards will be more efficient because they won't reward unused liquidity.
A new DeFi and Avalanche primitive. Verso partners with Pera to improve exchange volume and liquidity.
About Verso Finance
Verso Finance decentralized financial product distribution platform connecting financial institutions with crypto and fiat audiences.
About Pera Finance
Pera Finance is the first DEX
Optimizer designed to boost on-chain trading volume via trader incentives on Avalanche.
Pera Finance is a service provider offering decentralized trading competitions with customizable parameters and adjustable swap farming tools to manage protocols' liquidity. Pera Finance aims to become DeFi's most sustainable protocol by introducing innovative volume-boosting tools to the DeFi space and improving the user experience
SOURCE
https://medium.com/verso-finance/the-first-fully-decentralized-trading-incentive-tools-have-arrived-to-defi-starting-with-the-8760826ce2f3