ChainAnex partners with Rigel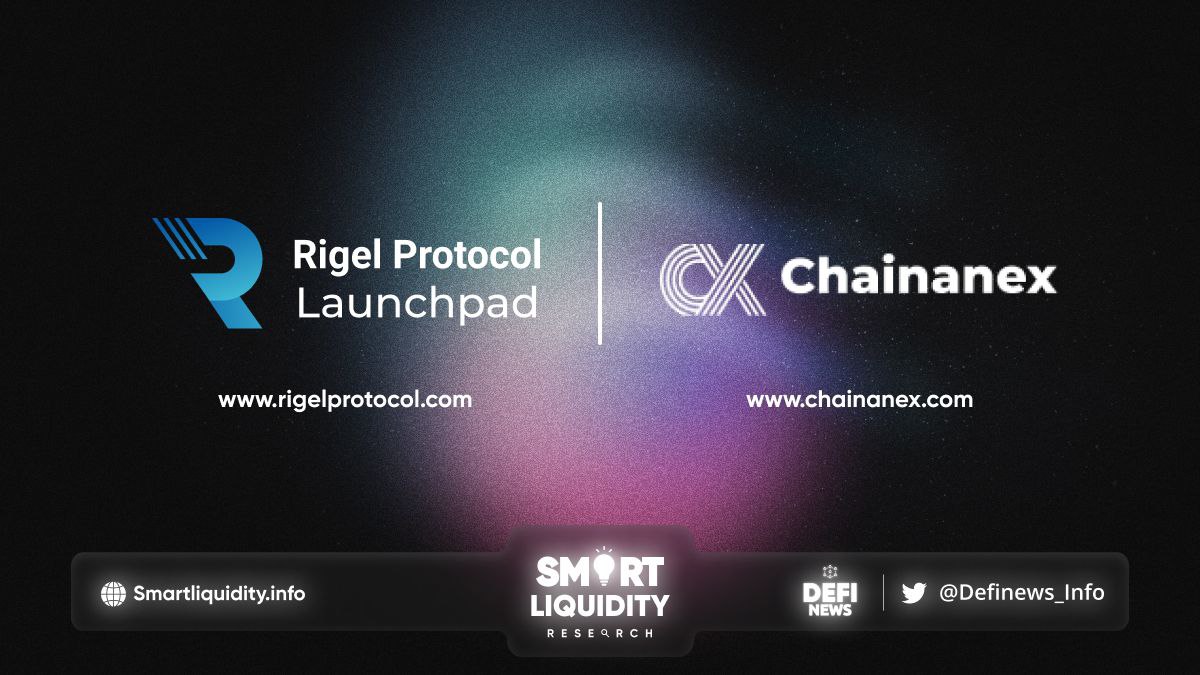 ChainAnex partners with Rigel Protocol, a decentralized blockchain protocol for all your DeFi needs. It is a Blockchain decentralized protocol for a diverse set of DeFi products.
A protocol built to improve and touch up existing Decentralized Finance (DeFi) features while introducing several innovative DeFi products to propel scalability, security in the Blockchain, user experience, and adoption.
Partnership Highlights
ChainAnex will carry out the CAX token pre-sale through the Rigel Protocol Launchpad, in order to profit from the capabilities, features, and large community around this Decentralized Application.
Additionally, Rigel Protocol Launchpad is an end-to-end tokenization platform combining a technology solution with key compliance and legal aspects.
Moreover, early Rigel Protocol Launchpad Investors would enjoy several advantages like a share in the voting fees and priority access in future platform launches.
What does ChainAnex have to offer?
Furthermore, the ChainAnex Token (CAX) is the native token of the ChainAnex Platform. CAX is also used for high-yield Farming Programs and Staking.
ChainAnex Features
Cross-chain Swapping (FOR EXISTING TOKEN)— enables users to swap their CAX and other EVM compatible Tokens across several chains like Ethereum, Polygon, BSC, and many more
Mining — users who provide Liquidity to support the Cross-Chain mechanism infrastructure will be able to earn annual rewards and over 35% in fee shares
Cross-chain Swapping (FOR NON-EXISTING TOKEN) — tokens not yet available on some specific chain.
Furthermore, stay tuned for the ChainAnex token (CAX) pre-sale start!
ABOUT ChainAnex
ChainAnex is a platform that integrates multiple EVM compatible chains. Support easy and low fee transactions between these networks while providing full-time smart contract stability and support.
ABOUT Rigel Protocol
The Rigel Protocol design is to bring new solutions to the Defi space. A decentralized protocol that aims to give the community access to several instruments to expand the adoption of Blockchain technologies in daily life.
RESOURCES
Medium