Zenlink Hybrid AMM Launch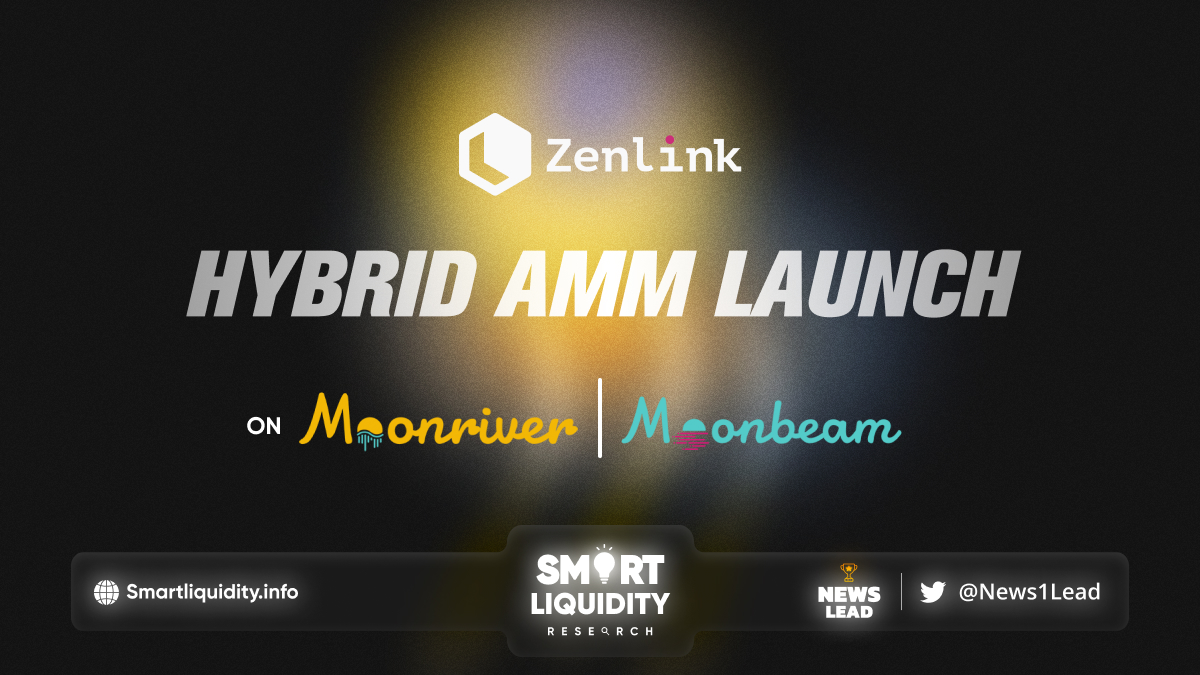 Zenlink

Hybrid AMM launch on the

Moonriver

network on May 31 at 10 am (UTC) and live on the

Moonbeam

network on June 1 at 10 am (UTC), with Stable Farm on both networks launching at the same time.
The Zenlink Hybrid AMM smart contract has passed PeckShield's security audit, and you can read the full audit report here, and scroll down to learn everything about the Zenlink Hybrid AMM.
Stable Pool Info
The launch of Zenlink Hybrid AMM means that Stable AMM will be available and the 1st 4pool standard curve on Dotsama will be live.
Swap Fee: There is a 0.05% fee on each transaction using the Stable AMM. 50% goes to the liquidity provider, 30% is used to buyback ZLK, and 20% goes to the treasury.
Amplification Coefficient: Higher values widen the range of low-slippage fees, while lower values help keep the pool's composition balanced.
Flashloan: Zenlink Stable AMM will support the flashloan feature.
Stable Farms
To help Stable AMM build more liquidity while providing users with stable DeFi gains, Stable Farms will also be launched, with 4pool being activated first (more pools will be added later). This will need to be elaborated separately for both networks:
The 4pool on Moonriver is a new curve pool consisting of USDT+USDC+xcAUSD+FRAX (USDT, USDC bridged by Multichain)
The 4pool on Moonbeam is a new curve pool consisting of madUSDT+madUSDC+xcAUSD+FRAX.
Users on both networks provide liquidity to the pool with any combination of the above 4 stablecoins to obtain 4pool LP tokens for earnings.
Doing Swaps using the Hybrid AMM
With the introduction of Hybrid AMM, each transaction will automatically connect Standard AMM and Stable AMM via Zenlink Smart Order Routing to select the best trade path for the user, who will be able to view the trade path at the bottom of the trading window.
About ZenLink
Zenlink is building a new generation of cross-chain DEX network. By integrating the Zenlink DEX Module, Zenlink can enable parachains to quickly possess DEX capabilities and share liquidity with other parachains; Zenlink DEX aggregator can link all DEX DApps on Polkadot.
About Moonriver
Moonriver is a companion network to Moonbeam and provides a permanently incentivized canary network. Once proven, the same code ships to Moonbeam on Polkadot.
About Moonbeam
Moonbeam is much more than just an EVM implementation. It's a highly specializing Layer 1 chain that mirrors Ethereum's Web3 RPC, accounts, keys, subscriptions, logs, and more.
SOURCE:
https://medium.com/zenlinkpro/zenlink-hybrid-amm-launch-info-a23d397a501f