Pyth deployed on BNBChain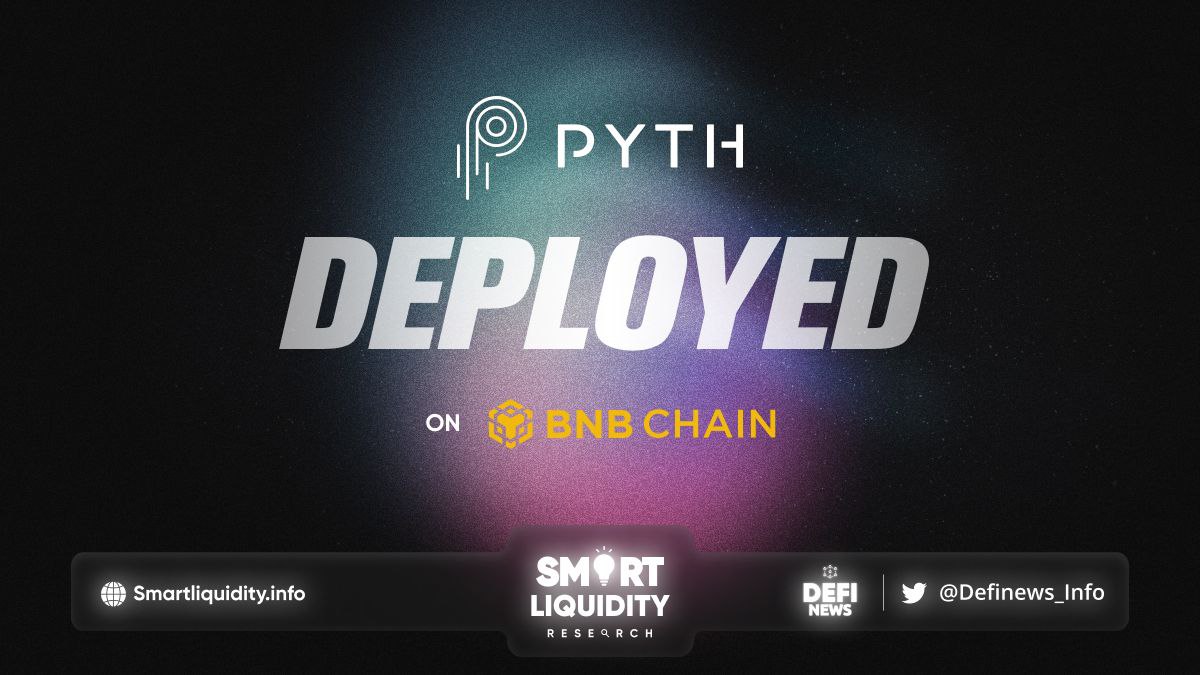 Pyth deployed on BNBChain the most innovative NFT and DeFi dApps. BNB Chain users and applications can now leverage Pyth's first-party financial data.
With  Wormhole, Pyth is able to stream high-fidelity financial data to BNB Chain. This deployment is a major step in Pyth's mission to empower developers across all ecosystems, whether they are building on- or off-chain.
Pyth is proud to join the BNB ecosystem at a crucial stage in its development towards mass adoption. Pyth is looking forward to supporting BNB Chain's developers in their quest to build the future of finance.
Message from the officials
 "Pyth's integration with BNB Chain is a significant milestone in our mission to empower developers across all ecosystems with hi-fidelity data. With its energy efficiency and ultra-low-cost, instantaneous transactions, it is no surprise that BNB Chain has become one of the most popular blockchains in the world. We are proud to join the BNB ecosystem and look forward to supporting developers as they build the future of finance [– powered by Pyth]."—Mike Cahill, Director of the Pyth Data Association

"Pyth has quickly established a strong reputation for its high-quality, uncompromising data that developers and dApps rely on to fuel visionary projects. We are thrilled to partner with the Pyth network as we continue to build the infrastructure underpinning Web3."—Patrick Degenhardt, Vice President at BNB Chain Labs
Pyth Network was also integrates with the BNB Application Sidechains (BAS) Testnet.
ABOUT Pyth Network
Pyth is a first-party financial oracle network designed to publish continuous real-world data on-chain. A tamper-resistant, decentralized, and self-sustainable environment. The network incentivizes market participants. It also includes exchanges, market makers, and financial services providers. Share directly on-chain the price data collected as part of their existing operations.
ABOUT BNBChain
BNB Chain is one of the most popular blockchains in the world with peaks of over 2 million daily active users. With more than $10B in total value locked across its various applications. Since its inception, the network processed about 2.5 billion transactions from 130 million active addresses. Formerly known as Binance Smart Chain — BSC it is also a community-driven, decentralized and censorship-resistant blockchain, powered by Binance.
RESOURCES
Pyth Network