TrustSwap Partners with Huobi Global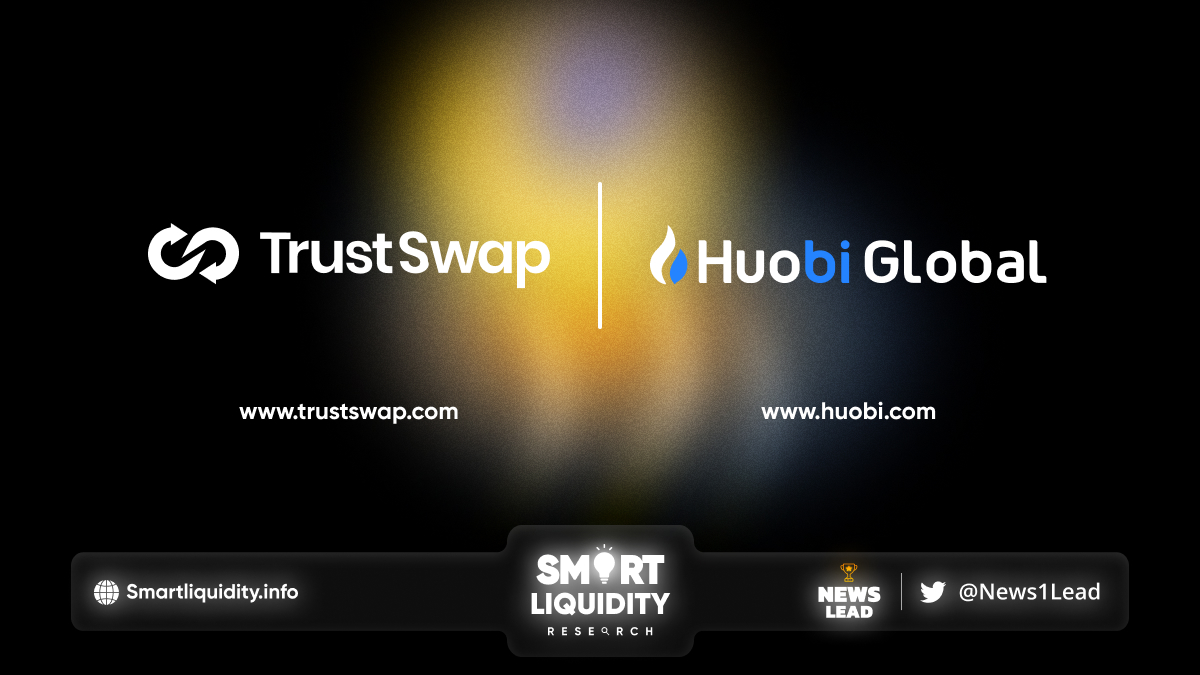 TrustSwap partners with Huobi Global to list SWAP token on Huobi Global on June 7th, 2022.
What Is SWAP?
SWAP is the exclusive token used in TrustSwap's products and services.
For example, SWAP holders (outside of the USA) can use SWAP to gain early access to new blockchain projects through TrustSwap's Launchpad platform. SWAP is also the utility token that will power The Crypto App, which crypto users can use to keep track of their portfolios and monitor over 6,000 coins across 100+ exchanges. In addition, SWAP token holders also receive discounts on Trustswap-related service fees.
What Is Huobi Global?
Huobi Global is in the top 10 cryptocurrency exchanges globally, ranked by volume. Huobi has a 24-hour trading volume of more than $1.5 billion, according to CoinMarketCap.
Huobi receives more than 964,000 weekly visits, representing a significant portion of the weekly traffic to cryptocurrency exchanges. Huobi Global supports 50 fiat currencies worldwide, providing new and experienced cryptocurrency traders with easy access to cryptocurrencies.
Why Was SWAP Listed On Huobi Global?
The goal for any native token is to have it listed on as many cryptocurrency exchanges as possible. Listing on the top cryptocurrency exchanges by volume is a top priority because they receive the most traffic from potential buyers.
TrustSwap Partners with Huobi Global to SWAP token is listing on Huobi is in part recognition of our accomplishments in the cryptocurrency ecosystem and an understanding of our credibility in this space.
Ultimately, Huobi Global's position as a top 10 exchange worldwide makes it an attractive exchange to list SWAP on. The substantial trading volume also will help make the SWAP token more accessible to our community members worldwide.
About TrustSwap
TrustSwap is a multi-chain DeFi-ecosystem providing services to both corporate and retail customers. With over 4.5 Billion dollars secured across 26,000 projects across ten blockchains, TrustSwap is a foundational pillar in crypto security. TrustSwap's "The Crypto App" has over four million downloads, making it one of the most frequented crypto applications globally. The Launchpad offered by TrustSwap has securely launched over 40 projects.
About Huobi Global
Huobi Global is a Seychelles-based cryptocurrency exchange that was founded in 2013. Huobi offers the buying, selling, and trading of 525 coins. Huobi has three entities; Huobi Global, Huobi Korea, and Huobi Japan.
The exchange is popular in Asia, specifically in South Korea and Japan. Huobi Group, in addition to providing exchanges, also offers other valuable services. These include Huobi Pool, Huobi Chat, Huobi Wallet, Huobi Capital, Huobi Cloud, Huobi Ecochain, and Huobi DeFi Labs, making Huobi one of the most well rounded and all-inclusive crypto projects. Huobi offers spot trading, derivatives trading, staking, and more.
SOURCE:
https://trustswap.com/blog/trustswap-announces-swap-token-listing-on-the-huobi-global-exchange/