SupraOracles and DeFly Ball Partnership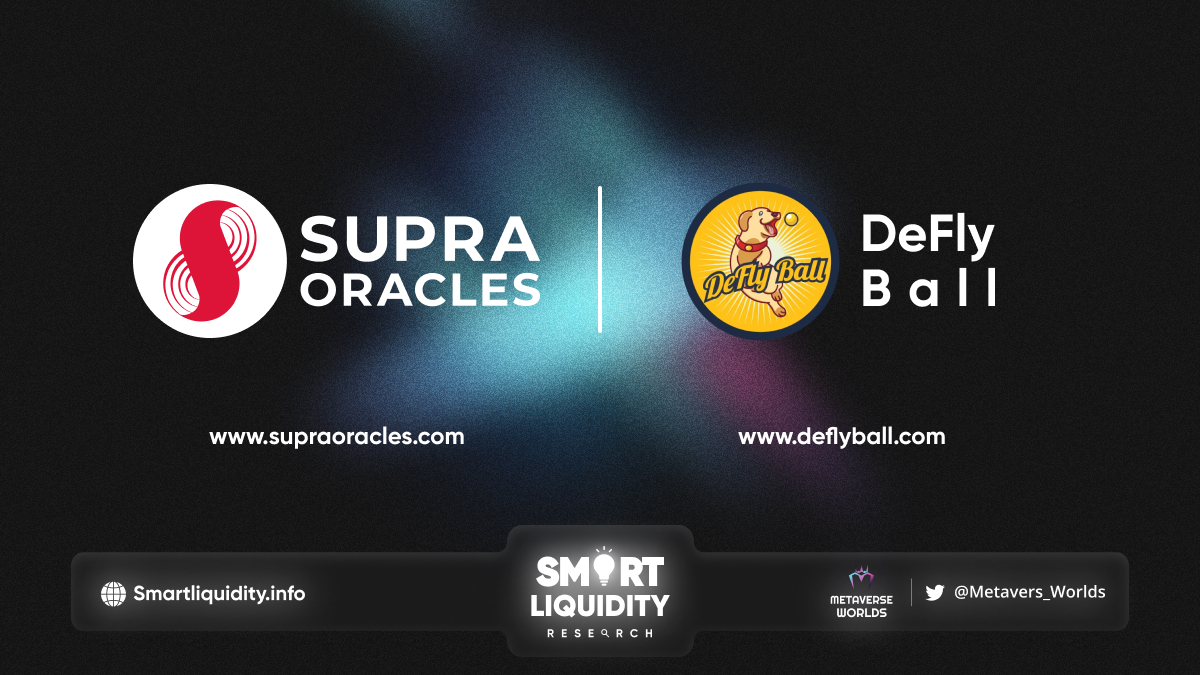 SupraOracles has partnered with DeFly Ball, a captivating play-to-earn game and the first-ever Flyball dog racing game. 
Firstly, DeFly Ball brings flyball racing into the blockchain. It allows players to train their 3D characters to participate in PVE game mode and earn NFT rewards.
DeFly Ball is developed on the Binance Smart Chain network. SupraOracles can help the game improve its network reliability through cross-chain oracle integration. As well as guaranteeing accurate random-number generation, central to the game's mechanics. Moreover, SupraOracles will also integrate its oracle network to help equip, enhance and boost the value of NFT characters.
On the other hand, SupraOracles's decentralization natures help Defly Ball present accurate prices for dog character upgrades. Players can get real-time data on the costs required to update specific dog features in the marketplace. However DeFly Ball uses a DEFLY/BUSD pairing, it is essential to the stability of the ecosystem. Lastly, SupraOracles will use oracles for price feeds to diminish asset pricing inconsistencies and assist players in interacting gaming environment.
About SupraOracles
SupraOracles is dedicated to linking the web3 environment and traditional capital markets.  Aim and ambition are to provide a new Oracle toolset to the modern developer community so that they can efficiently construct, manage, and deploy data applications with top-notch performance, agility, and robustness.
Their novel initiative is aided by skilled people with extensive knowledge of randomness research, consensus methods, investment banking, real-time data-driven services, traditional stock exchanges, digital securities, DeFi, DLT, Blockchain, and big 4 consultancies.
With the aid of highly supportive developer community and a growing number of relevant partners, they are devoted to solving the general Oracle challenge as well as the future of the finance sector.
About DeFly Ball
DeFly Ball got the credit of being the one & only Flyball-centric 3D GameFi. With the combination of FlyBall, Smart NFTs, and GameFi, DeFly Ball is, without a doubt, the rebirth of the FlyBall sport in the 3D DeFi. Like real, you'll experience the same here, the dogs, their training, audience chanting, and levels winning. You can buy the in-game characters in the form of in-game valuable Smart NFTs assets and trade them in its NFT marketplace and across its INO partners platforms.
DeFly Ball is an e-sports NFT Blockchain GameFi that welcomes NFT enthusiasts, creators, investors, and gamers to function as one community and make them Play to Earn.
SOURCE: 
https://supraoracles.com/news/supraoracles-partners-with-defly-ball-to-boost-3d-model-character-features-using-decentralized-oracles/