Superfluid Integrates Connext Network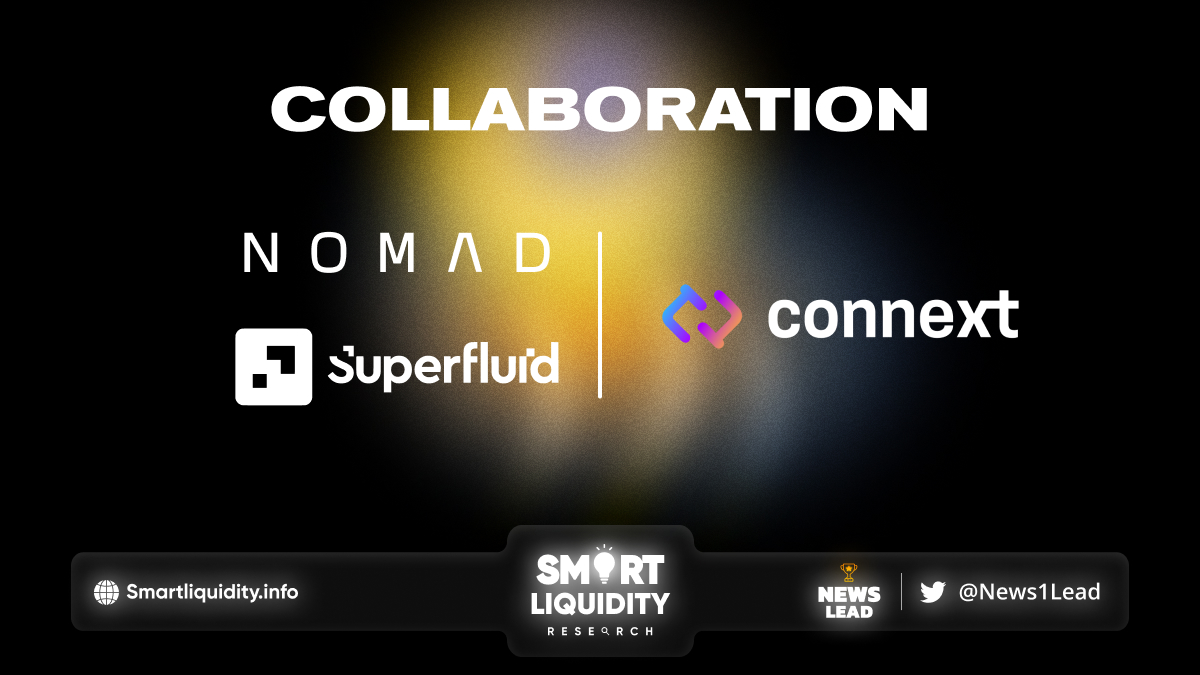 Superfluid integrates Connext Network and Nomad to create a new primitive in the blockchain ecosystem: fluid streaming of tokens across any domain and L2.
Streaming money is the best way to reward humans for their work, pay for subscriptions, rent an item, or establish long-term relationships between two entities, fairly and continuously exchanging value.
But this continuous flow of value would be limited if it was confined to a single domain. In addition, to maximize their potential, money streams need to be free to be directed anywhere in the blockchain and metaverse realms.
This is why Superfluid decided to integrate Connext, unlocking the value of time to an infinite meta-space.
Then, Connext SDK allows builders to easily create xchain applications without having to think about the complex infrastructure and security mechanisms that are required for interoperability. These are all taken care of by Connext in the background, leaving developers free to focus on their core product.
Therefore, Connext security is guaranteed by Nomad, an optimistic protocol for trust-minimized communications across chains.
Now any crypto organization or individual can start a money stream on any chain, and receive it on any other chain connected by the secure bridge — without needing liquidity on any specific network.
Francesco Renzi, Co-Founder and CEO at Superfluid, explained:
"The ability to stream money across chains will enable crypto-native capital to flow freely and continuously throughout the Web3 ecosystem, unlocking compelling new use cases for developers, users, and investors. We couldn't be more excited to be collaborating with Connext and Nomad to create the industry's first-ever cross-chain streaming bridge — a technological breakthrough for DeFi that perfectly encapsulates the power of composability and collaboration in Web3."
Therefore, some examples of possible xStreams:
A DAO stream-paying its contributors and allowing members to receive their streams on their preferred chain
About Superfluid
Superfluid is the leading asset streaming protocol that enables Web3 native subscriptions, salaries and rewards for DAOs and crypto-native businesses.
Firstly, Superfluid streams transfer value in a constant flow over time between wallets, in a non-custodial and permissionless way. Secondly, Streams are programmable, composable, and modular. Finally, it's allowing developers to build custom applications on top of the protocol.
About Nomad
Nomad is a new design for radically cheaper cross-chain communication without header verification. In addition, it will form the base layer of a cross-chain communication network. Also, it provides fast, cheap communication for all smart contract chains and rollups.
About Connext
Connext is a network for fast, trustless communication between chains and rollups. Also, Connext aims at developers who are looking to build bridges and other natively cross-chain applications. To date, over $1.5b in transactions have crossed the network.
SOURCE:
https://blog.connext.network/superfluid-integrates-connext-a-xchain-streaming-bridge-is-born-f83cccd10c1c