Rift Vaults Launching Soon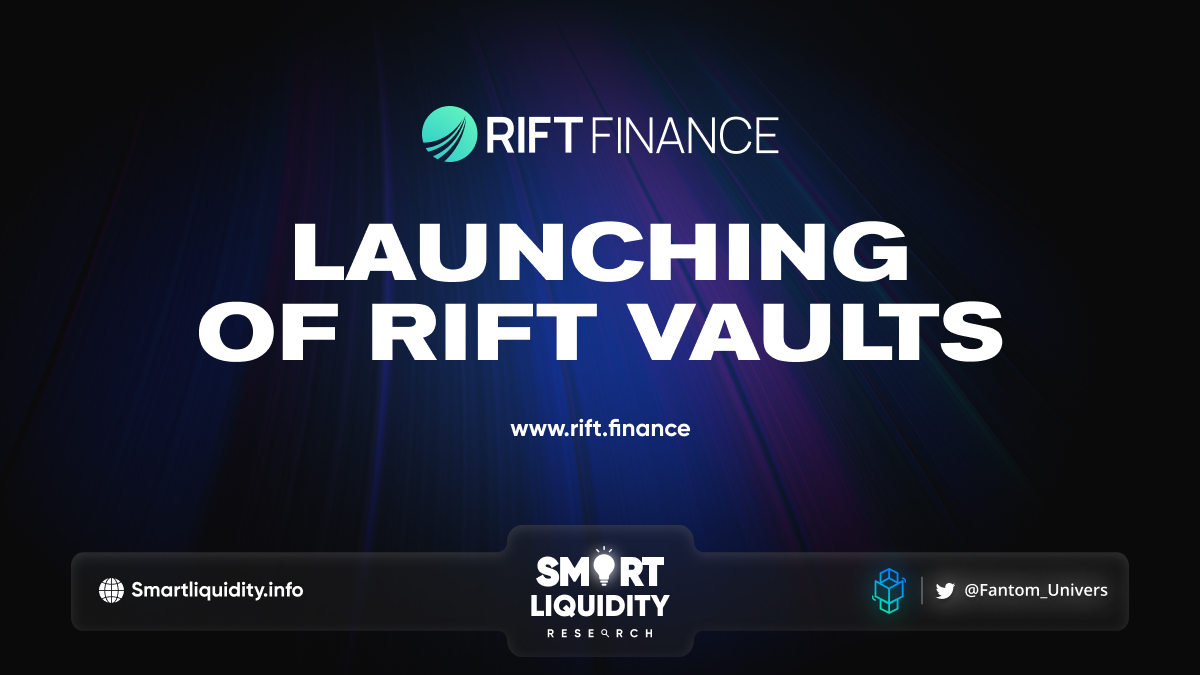 Rift Vaults Launching Soon on Fantom, Origin and Aurora to deepen liquidity for their DAO governance tokens on Ethereum.
The FTM, OGN, and AURORA Vaults will open for ETH deposits from the public on June 21 at 2 PM ET. Liquidity providers on Rift earn doubled returns and downside loss protection. LPs will be able to claim a POAP to commemorate their participation in the first Rift Vaults on Ethereum. and now announcing Rift Vaults Launching Soon.
Vault Details
Rift allows DAOs to customize their protocol-owned liquidity strategy as an alternative to toxic liquidity mining, through the use of APY floors and lockup periods.
Fantom, Origin, and Aurora will open three Rift Vaults each for their governance tokens. These Vaults will vary in APY floors and lockup periods. APY floors for the Vaults will range from 4.5% to 6% and are set as an additional measure of protection for liquidity providers. Now, with the new APY floor feature, DAOs have set higher protection standards to allow LPs to withdraw at least the APY floor in the event the Vault incurs impermanent loss, except in the most extreme cases.
How to Participate
Starting June 21, 2022, at 2 PM ET, the Rift Vaults will open for public deposit. Browse the available Vaults and use the "Earn" portal to deposit ETH into the Vaults.
Do NOT use the "DAO" portal to deposit governance tokens. These positions do not earn yield and are specifically designed for liquidity-motivated DAOs.
Liquidity providers in these Vaults will be whitelisted for an exclusive POAP to commemorate the launch of Rift's first public Vaults on Ethereum.
­
About Rift Finance
Rift is a decentralized protocol that restructures incentives to improve liquidity across DeFi.
Today's liquidity structures are parasitic to DAOs; they drain DAO treasuries and shrink market caps. The Rift Protocol allows DAOs to deploy governance tokens from their treasuries to pair with tokens from liquidity providers. By working together, DAOs receive the liquidity they seek and LPs receive double returns and reduced risk. DAOs across several leading Layer 1 blockchains, including Ethereum, Terra, Fantom, and Injective, utilize Rift to unlock sustainable liquidity.
­
About Fantom
Fantom is a high-performance, scalable, EVM-compatible, and secure smart-contract platform. Fantom's mainnet deployment—Fantom Opera—is built on Fantom's consensus mechanism, Lachesis. Fantom is a leaderless, asynchronous, and byzantine fault-tolerant Layer 1 blockchain protocol.
­
About Origin
Origin is a protocol for creating sharing economy marketplaces using the Ethereum blockchain and IPFS. It empowers developers and businesses to build decentralized marketplaces on the blockchain. Its protocol makes it easy to create and manage listings for the fractional usage of assets and services.
­
About Aurora
Aurora is an Ethereum Virtual Machine built on the NEAR Protocol. Delivering a turn-key solution for developers to operate their apps on an Ethereum-compatible, high-throughput, scalable and future-safe platform, with low transaction costs for their users.
­
SOURCE