mStable Collaborates with Rook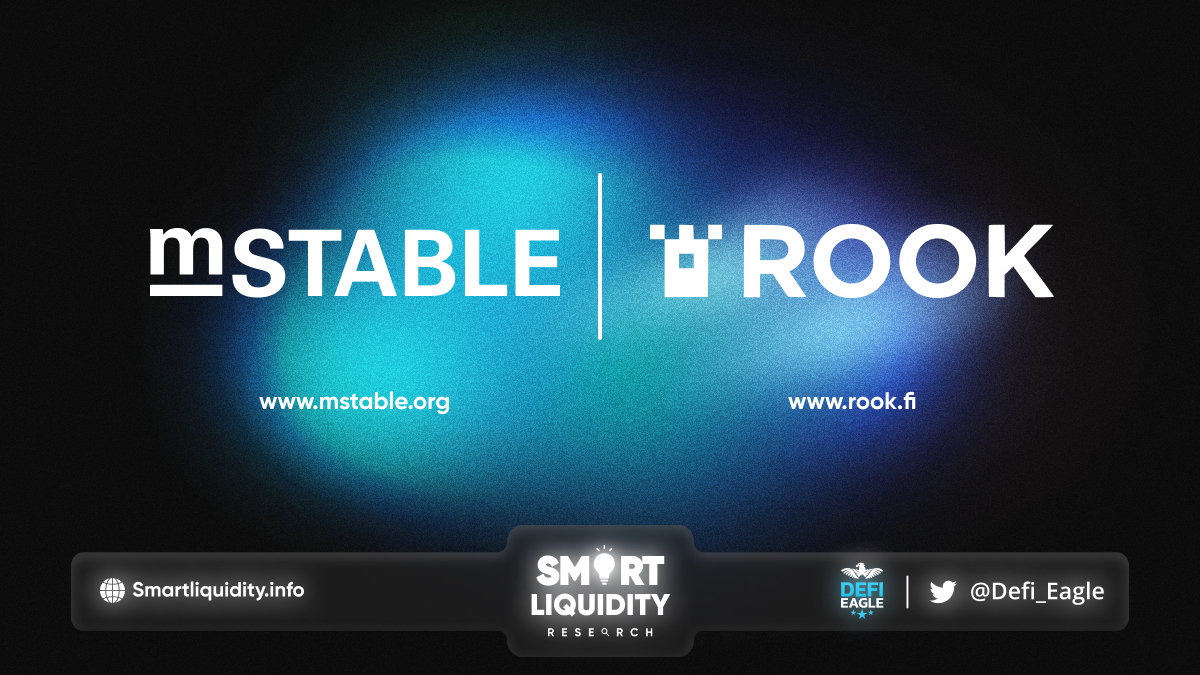 mStable collaborates with Rook to deposit a first tranche of $500K worth of DAI of its treasury into mStable Save, with further deposits scheduled.
mStable Save is DeFi's leading non-custodial savings account on Ethereum and Polygon. Delivering an annualised return of 9.28% APY, mStable Save offers some of the industry's highest risk-adjusted returns for depositors, outperforming the likes of Aave, Compound and Yearn Vaults without impermanent loss risk.
mStable Save has been a reliable partner for DAOs. They are looking to diversify their treasury yields in a safe, secure, and non-custodial protocol.
While DeFi yields are being compressed, mStable Save delivers a respectable yield for protocols looking to protect their capital without taking excessive risks. It loans out only to well-established lending protocols. Protocols are fully-backed by a basket of high quality stablecoins with max weights.
mStable scores 93% from DeFi Safety also, positioning it in the top 5% of protocols reviewed, demonstrating commitment to security, testing and documentation.
For ROOK holders, diversifying the treasury into DeFi's best-in-class savings protocol with more than 2 years of uninterrupted operations offers Rook an opportunity. The goal is to grow its DAO treasury in a sustainable manner. And to meet cash flow and protocol needs in future. For MTA holders, Rook offers an excellent case study for more DAOs to deploy their treasury funds into mStable, increase protocol revenue and token buybacks.
Beyond this, mStable and Rook teams are partnering beyond Treasury Diversification. Discussions on the product side with the prospect of using a custom mStable AMM pool designed by Rook.
About mStable
mStable is a secure savings layer for DeFi for pegged-value crypto assets.
About Rook
Rook's unique Decentralized Payment for Order Flow (DePFOF) protocol. Rook enables you to earn from your order flow, without destroying Ethereum in the process.
SOURCE:
https://medium.com/mstable/mstable-x-rook-rook-diversifies-treasury-with-500k-mstable-deposit-262042c664b6