Polygen Partners with Redhat Capital!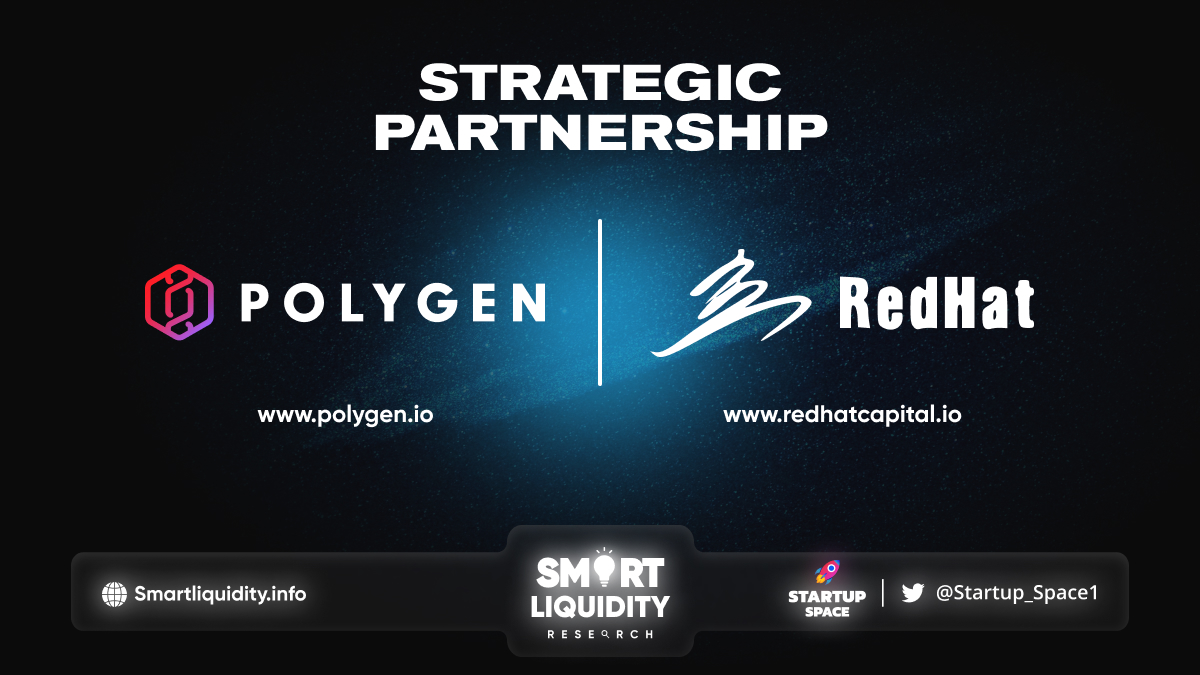 Polygen has partnered with Redhat Capital, a Chinese investment institution focusing on decentralized finance based on blockchain technology.
RedHat's investment philosophy is that vision leads to revenue, it is their aim to grow together with preeminent companies and projects. They shall witness together the revolutions of the blockchain world and reach the glorious shore longing for.
RedHat Core Services
Investment & Funds
Operation & Marketing
Ecosystem & Partnerships
Advisory & Counselling
Research & Report
Influence Building and Personnel Training
Community Construction and Tech Development
What the partnership entails
Through this collaboration, RedHat Capital will provide additional traffic, support, and promotion for the Polygen project through its well-established community giving them the much-appreciated boost in funding.
Thanks to the relationship with Redhat Capital, Polygen could strengthen its strategic partnership, expand its networks, and have a great opportunity to be connected with other potential partners and investors in China and other parts of Asia.
With expertise and intimate knowledge in the crypto market, specifically in the Chinese market, RedHat Capital can give useful advice and support to Polygen towards expanding its market in the near future.
"RedHat Capital is a remarkable platform that has done and continues to do incredible things for blockchain-based start-ups. The organization is truly a driving force for the proliferation of decentralization around the globe. By strengthening and adding value to startups in every way that matters, RedHat motivates them to continue to create and run their exciting projects smoothly" — George Absher, Polygen COO
About RedHat Capital
RedHat Capital is a Chinese top-tier blockchain investment institution, focusing on growing Chinese blockchain communities and investing in potential blockchain projects worldwide.
About Polygen
Polygen is a decentralized, permissionless launchpad natively built for Polygon. Guided by crypto's ethos of decentralization, Polygen enables projects to experiment and innovate free from the obstruction of gatekeepers — anyone can launch any project with no fees. Its goal is to set a new benchmark where projects are valued by their productivity, innovation, and success rate.
SOURCE
https://medium.com/@polygen/polygen-and-redhat-capital-form-a-strategic-partnership-to-boost-funding-6120c97ba475