Ankr – BNBChain Upgrades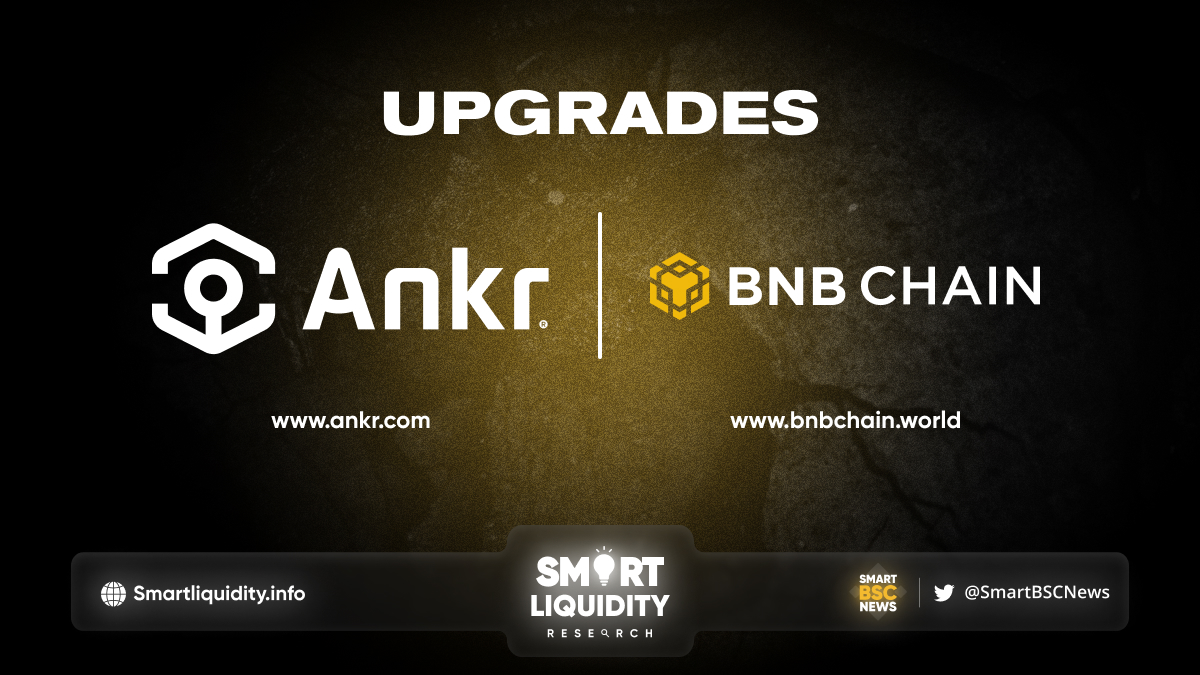 Ankr – BNBChain Upgrades — A behind-the-scenes look into how Ankr's upgrades to the BNB Chain ecosystem are empowering the next stage of Web3 development.
Ankr is a unique organization in Web3 — they're an underlying infrastructure provider that makes using dApps, wallets, and crypto games possible by connecting them to the blockchains they need to communicate with. If you think of all the projects and dApps of Web3 as city blocks, Ankr is like the underlying utility service or grid that powers it all. And now announcing Ankr – BNBChain Upgrades.
However, connecting projects and users to blockchains isn't all they do. Ankr is dedicated to improving the user experience of Web3 from top to bottom to pave the way for Web3 adoption on a massive scale. Because of this, they provide an enormous level of engineering support for the public goods that make Web3 and ecosystems like the BNB Chain possible.
Ankr's Erigon Upgrade Overhauled Storage & Syncing
Due to Ankr's heavy involvement with running RPCs and validators in support of the Binance ecosystem, they noticed in September 2021 that the BNB Smart Chain was struggling with server capacities. The Ankr engineering team wanted to solve these issues as they affected their node operations and slowed the entire ecosystem.
Ankr successfully implemented a version of Erigon for the BNB Chain based on https://github.com/ledgerwatch/erigon to solve the existing problems in the BSC and made the new version open-source and available to all. This solution is now used by the entire ecosystem, from Chainstack to Covalent.
Key Benefits:
Sync process now 100x faster
Storage requirements reduced by 75% (previously 20TB, now 5TB)
RPC request performance increased by 10x
Ankr's Hand In Creating BAS
After implementing Erigon, Ankr then made a proposal to Binance to help scale the protocol completely. BSC is a fork of Ethereum but has low gas fees and fast block generation periods. Which lead to much higher transactions per block. This puts a great deal of stress on the chain and its ability to scale. Ankr proposed a multi-chain scaling solution that was mature enough to handle advanced use cases like GameFi, unlike Layer-2 solutions.
Ankr modified the consensus layer of the BSC to enable staking for new sidechains' native tokens while preserving its full EVM capabilities. This means that BNB Application Sidechains would allow projects to launch their own chains effectively as Layer-1s. With their own native ERC-20 or BEP-20 tokens and complete customization over the chain. The BNB Application Sidechain (BAS) framework will allow developers to build extremely scalable dApps and games running on the BNB Chain. This new sidechain framework effectively takes the single road of the BNB Chain and turns it into a superhighway with a multitude of lanes.
­
About Ankr
Ankr is building the future of decentralized infrastructure and multi-chain solutions. Servicing over 50 proof-of-stake chains with an industry-leading global node delivery system and developer toolkit. Ankr serves over 1T transactions a year across Web3. And is the main infrastructure provider for the BNB Chain, Fantom, and Polygon as of 2022.
­
SOURCE
https://medium.com/ankr-network/ankrs-open-source-contributions-bring-unparalleled-performance-to-bnb-chain-cd4e7c9828f9