StackOS collaborates with Propel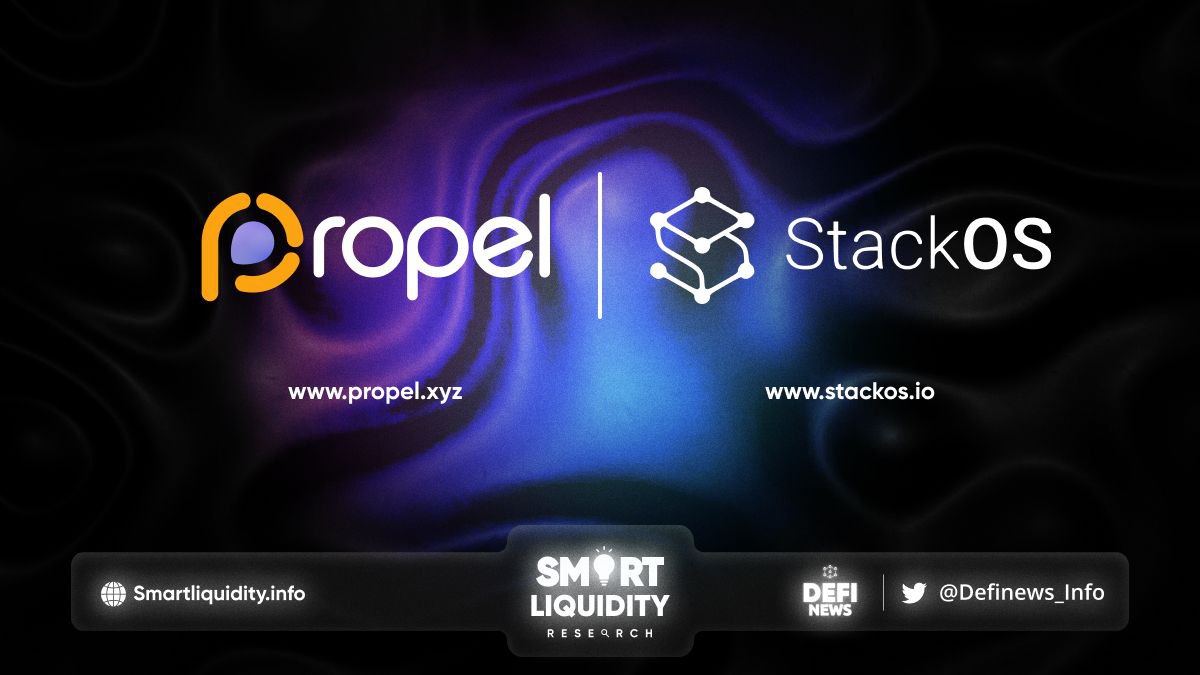 StackOS collaborates with Propel to make them fully decentralized and truly unstoppable. Propel is a full-blockchain infrastructure provider specializing in DeFi, Metaverse, Staking, and whatever else comes next.
StackOS ensure sound solutions and auditing compliance throughout the development lifespan, from the first to the final line of code. Each Propel solution targets a specific Blockchain requirement while also addressing the issue of readily available infrastructure.
With metaverse and DeFi quickly evolving, StackOS is excited to offer decentralized infrastructure solutions to power Propel to the forefront of the decentralized cloud revolution and make all their applications truly unstoppable.
StackOS is a cross-chain open protocol, that connects developers with decentralized compute power through a no-code, UI-based application deployment engine. It is also is designed to be community-based at its core and the protocol will be governed by a Decentralized Autonomous Organization.
From cluster operators to token holders and all the way to developers, anybody can participate, contribute to the ecosystem and benefit from it.
StackOS built a developer-friendly, enterprise-grade, decentralized cloud deployment platform that takes the hassle out of application deployments.
Why build on StackOs
💥 Deploy and Save
Skip the high costs and time wasted on set-ups and ongoing infrastructure maintenance. Simply use our no-code UI to quickly deploy your apps and test them on private testnets.
💥 Deploy and Earn
Add applications to the StackOS App store and earn from their adoption. Turn your application into licensed products with NFTs and sell via resellers.
ABOUT Propel
Propel is a global blockchain infrastructure solution platform that offers end-to-end, plug-and-play infrastructure solutions to DeFi, NFT, and Metaverse projects. Propel's solutions are available for multiple blockchain ecosystems and include multi-chain capabilities.
ABOUT StackOS
StackOS is a cross-chain open protocol that allows individuals and organizations to share their computing resources and collectively offer a decentralized cloud; where developers around the world can deploy any full-stack application, decentralized app, blockchain private nets, and main net nodes.
RESOURCES
Medium