GMX: Decentralized Spot & Perpetual Exchange | Navigation Guide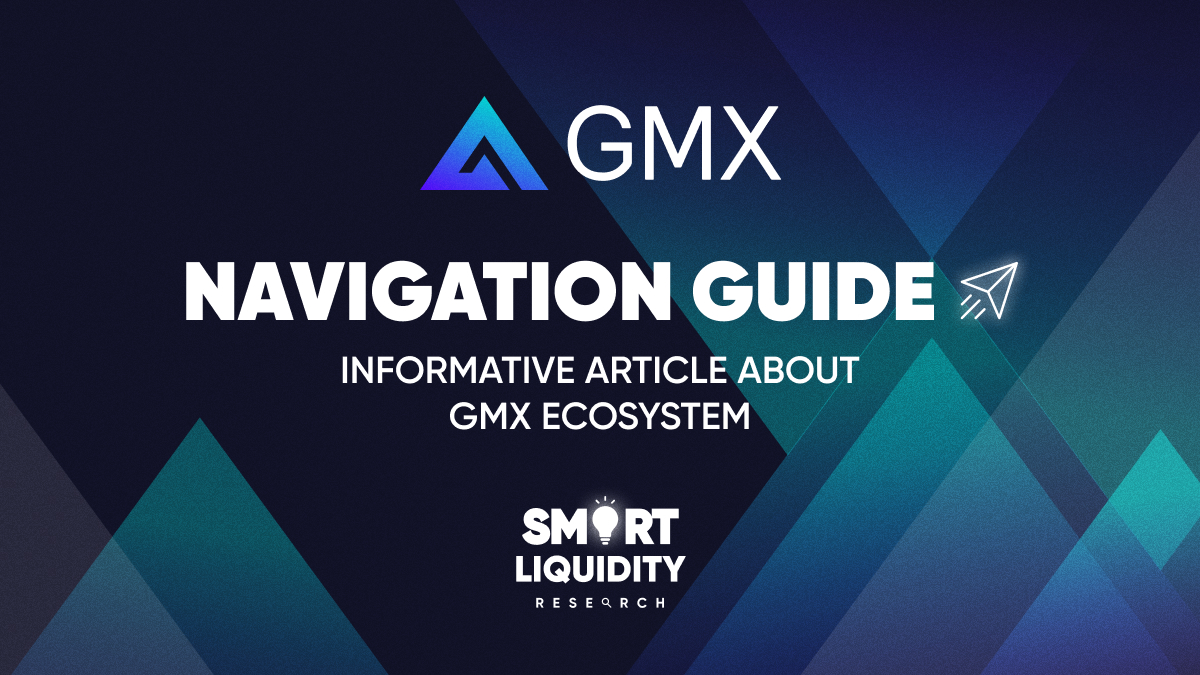 "Smart Liquidity Research" is delighted to present GMX, a decentralized spot and perpetual exchange that supports low swap fees and zero price impact trades.
Users can trade BTC, ETH, AVAX and other top cryptocurrencies with up to 30x leverage directly from their wallet!
Trading is supported by a unique multi-asset pool that earns liquidity providers fees from market making, swap fees and leverage trading.
Dynamic pricing is supported by Chainlink Oracles and an aggregate of prices from leading volume exchanges.
FEATURES OF GMX
🔹Reduce Liquidation Risks
An aggregate of high-quality price feeds determine when liquidations occur. This keeps positions safe from temporary wicks.
🔹Save on Costs
Enter and exit positions with minimal spread and zero price impact. Get the optimal price without incurring additional costs.
🔹Simple Swaps
Open positions through a simple swap interface. Conveniently swap from any supported asset into the position of your choice.
TOKENS CREATING GMX ECOSYSTEM 
GMX
GMX is the utility & governance token. Accrues 30% of the platform's generated fees.
GLP
GMX Rewards provide incentives for long term holders with minimal supply inflation, these rewards come in the form of Escrowed GMX and Multiplier Points.
TRADING
GMX is a decentralized exchange allowing trading without the need for a username or password. The platform uses an aggregate price feed which reduces the risk of liquidations from temporary wicks.
FUTURE PLANS OF GMX
1️⃣Improve platform monitoring
To improve the security and reliability of the platform, they will be increasing monitoring for keeper statuses and RPC issues.
2️⃣Review and increase operational security
They will set aside some time to do a thorough review of operations, inclusive of domain name servers and site hosting configurations, to assess opportunities for additional improvements.
3️⃣Interface decentralization
To further decentralize the platform we will be looking into IPFS or similar solutions to host the https://gmx.io/ site.
4️⃣Support synthetic markets
After the improvements to basic operations the next most important task is to improve the product and user experience. GMX mentioned the model for a PvP AMM in the X4 update. This would allow to provide a greater range of trading options and enable users to take a directional position on any market while earning yield.
5️⃣X4 / new chains
X4 and new chains can be worked on after the support of synthetic markets. Both tasks have a strong potential to onboard more users and we have received positive feedback on X4 from other protocols so far.
GMX SOCIALS
Website | Twitter | Medium | Telegram | GitHub | Discord
FRIENDLY REMINDER:
We deliver these news articles based on our own thorough research. We want to preserve some important information regarding the project that is presented in our column. We value our readers' opinion and appreciate your valued respect to us. The article above is not financial advice and as we always say "Invest at your own risk and only invest what you can afford to lose".