Ingress incubator project Oryx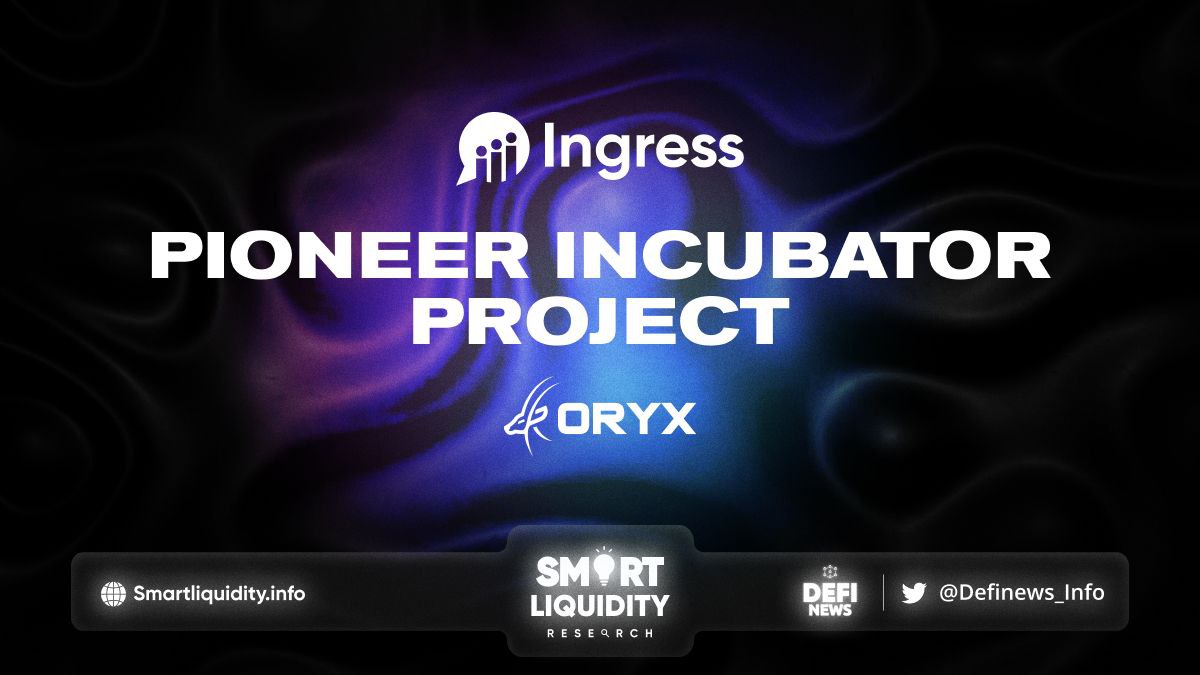 Ingress incubator project Oryx is the platform that creates a unique suite of permission-less services aimed at bringing value to DeFi and real-world Web3 adaptation.
Oryx aimed at bringing value to decentralized finance and real-world web3 adaptation, Oryx creates or provides a permission-less suite of decentralized applications and services. These open source services, applications, and integrations, bound to availability across multi chains: Ethereum, Binance smart chain, and Polygon with extensive options.
Oryx dApplication suite, develop with the objective to provide utilities for Defi communities; on-the-go services, portfolio management tools, as well as Defi security services.
ORYX Application and Services features
Fully decentralized: Permission-less, trust-less protocols leveraging blockchain technology with no center of ownership giving users full operational rights and no ownership limitations
Web3 innovation: The ORYX application will function as Web3, allowing users to communicate directly with smart contracts in a fully decentralized approach.
Value: Token economics balance will ensure users of sustainable increase value, for instance yielding rewards constantly having to hold and put their assets (tokens) to work.
User supportive cases: Implementing portfolio and token management tools for users, giving them control over their assets.

Community-based utilities.
Ingress community benefit:
— 3% of the raise amount goes directly for Ingress buyback and burn
— Ingress holders participating in the presale will receive Oryx token airdrop
—Oryx will implement their dapp features for Ingress (Multi-chart, token creation, and audit service)
DISCOVERING INGRESS
Ingress resource app is committed to developing DeFi (crypto) & NFT products offering well-defined projects development, marketing, security, and launch plan with unique systematic listed services and synergy. A community-driven app dedicated to out-of-the-ordinary projects with the best working solutions and safe investments
Ingress community token
IGR tokens serve as governance for the application, holders will benefit from ingress projects, incentives, and decision power. Zero tax community token with one million total and max supply. The limited supply is designed for increasing holders' value growth and sustainability. Additionally, 1% from every ingress incubator featured project is directed for IGR token buyback.

ABOUT Oryx
Oryx creates a unique suite of permission-less services aimed at bringing value to DeFi and real-world Web3 adaptations.
ABOUT Ingress
Ingress is a one-stop crypto investments resource app! Developing a fair state-of-the-art crypto application fully committed to crypto communities development, project tools, and a unique CeDeFi launch incubator.
RESOURCES
Ingress