Palmare Partners with BurgerCities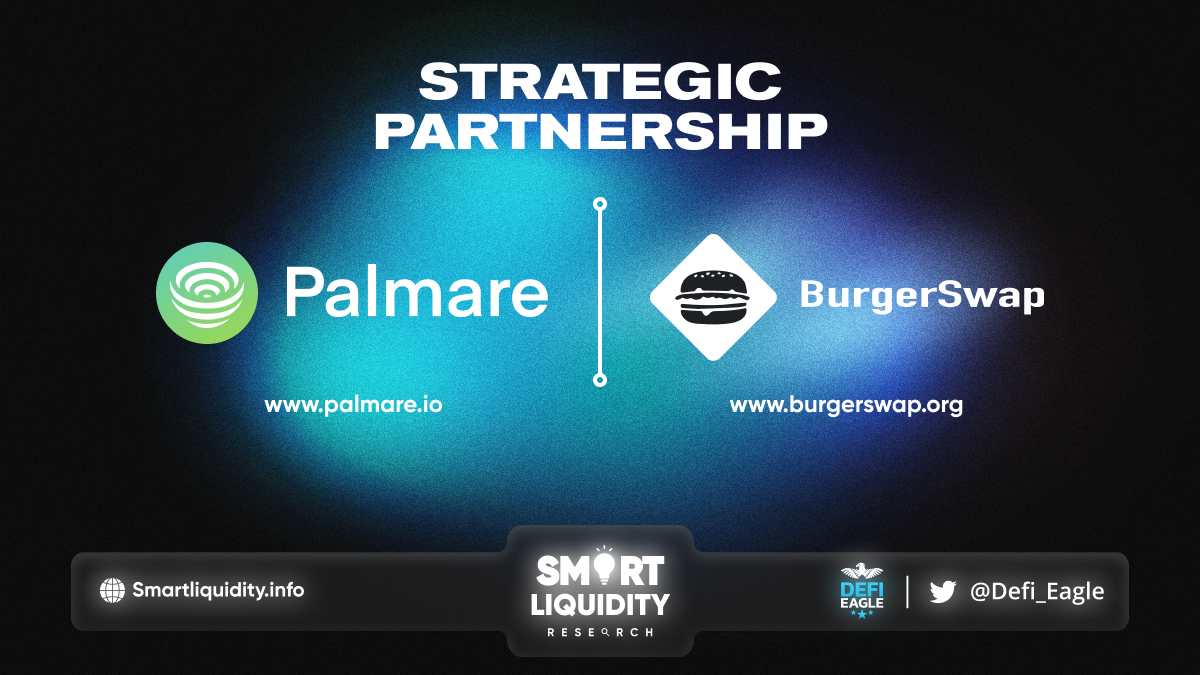 Palmare partners with BurgerCities, that is "evolved" from Burgerswap, a DeFi product that was already available on BNB Chain.
It integrates DeFi and NFT into a larger metaverse scene to produce a uniform and standardized Web3 behavioral metaverse universe.
BurgerCities aims to create a unified and standardized metaverse world of Web3 via integrating DeFi, NFT to the wider Metaverse. In this world, users could carry out daily events such as social, gaming, etc. Meanwhile, they could experience DeFi and NFT functions with their own avatars such as trading, staking, NFT exhibitions or gamefi, etc.
BurgerCities hopes to contribute fresh energy to the booming in the metaverse and brings new vigor and vitality into Web3 applications such as DeFi and NFT.
About Palmare
The introduction of the Move to Earn app has redefined the fitness industry. Based on this success, we decided to make the Palmare app based on researching and optimizing the Earning system and bringing a new experience to the sports community. Palmare is a Community-driven Web3 Sports App with an inbuilt SocialFi and SportFi element.
In Palmare, each user profile is a token itself. Users create a profile on the app, for which they will mint an ID'd profile NFT. This NFT controls the profile, and thus, its owner becomes the controller of the given profile.
Their app will provide social graph and earning features for Crypto fans and Non-crypto Users. We focus on three types of Earning:
Train to Earn each sport you participate in can help you earn by burning calories (for riding a bike or any of your favorite sports)
Engage to Earn users contribute content to the sports community and earn back from social engagement (include like, share, follow…)
Check in to Earn While users are riding, they can check in lots of places they came by, and for each period of time, they have quests for users to check in as much as they can to earn tokens.
About BurgerCities
BurgerCities has constructed a virtual environment by merging 2D and cyberpunk, taking into mind the Metaverse's present technology limitations. Not only does this world map to the classic Defi world, but it also allows you to implement all of your Web3 functionality while substantially decreasing the configuration needs for the user's hardware and avoiding stalling.
BurgerCities has included a game that allows players to explore the Metaverse with BurgerCities NFT heroes that can combat monsters, PK, land management, PVP, and more in order to improve usability and playability.
BurgerCities intends to revitalize the entire Metaverse with this product, as well as Web3 applications like DeFi and NFT.
SOURCE:
https://medium.com/@PalmareOfficial/palmare-strategic-partnership-with-burgercities-c57d9028114b